eggersmann New York Goes Bold with Brass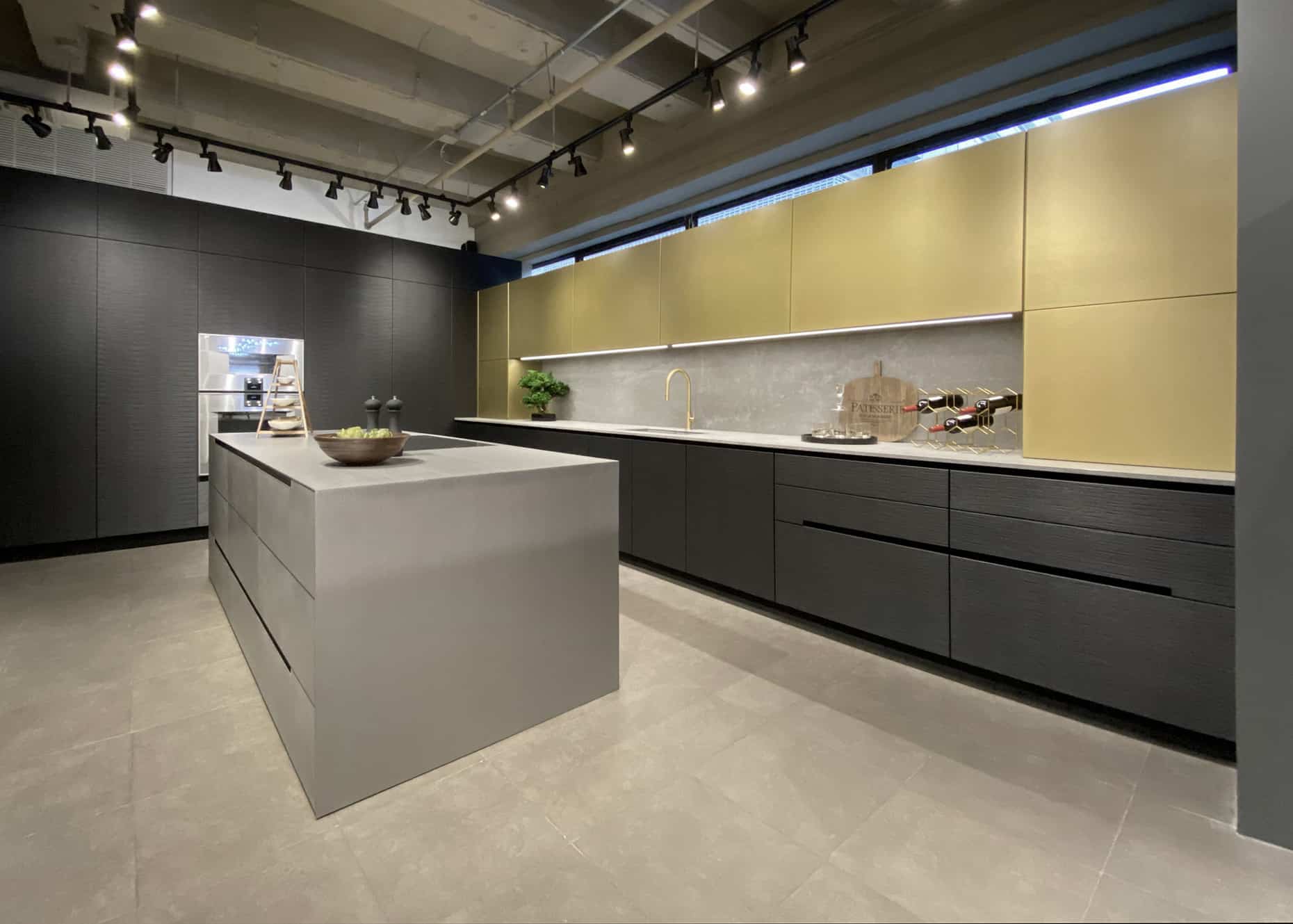 eggersmann New York installed a new contemporary kitchen display to showcase some of our newest finishes. Visit us or another eggersmann showroom.
This contemporary kitchen design is inspired by metals found circa 500 BCE and before. Combining the beauty of forged brass with hot rolled stainless steel and black sisal wood creates a design sense of bold emotion.
The tall and base kitchen cabinets on the perimeter are custom-crafted with Sisal Black Embossed finish. This rich, intricate finish is a woven, deeply textured wood that captures the pattern of the natural sisal plant. Two double lift-up wall cabinets flank a workspace creating an elongated niche to locate the gooseneck faucet and plenty of deep counter space to easily tuck-away countertop appliances.
Cosentino's Dekton Matte Soke countertop installed by Faithful Countertops is a perfect complement to our new Ventura Brass Lacquer finish on the upper cabinets. The Ventura style is hand-brushed lacquer giving the special effect of natural brass and is a low maintenance finish allowing you enjoy all of the benefits of brass without the care.
Mixing metals is nothing to be afraid of, in fact it should be explored and celebrated.  With a touch of brass on the upper cabinets along one wall combined with an island enveloped with SilverTouch® Hot Rolled Steel, we achieved a silver and gold fusion that warms and grounds the kitchen display. Try this in your home, it is sure to make a statement. Our Unique stone cabinet series Solid Brushed Brass is only 3mm thick and is brushed and waxed to perfection.  Keep your metal finish bright and shiny or allow it to naturally patina and oxidize into a new work of art.
Check out our design partners on this project!