care, cleaning, & warranty
Our custom German-made cabinetry is crafted to last a lifetime. Keeping your finishes as luxurious and clean as the day they were installed is easy with eggersmann specialty cleaners and the guides below.
Click an icon below to download care and cleaning information.
eggersmann specialty cleaners
Upon installation of your cabinetry, specialty cleaners for all your finishes are included in a black eggersmann gift box. Inside you will find these cleaners: Ultimate, Soft, Glass. Also included are:
seamless microfiber towel for safely cleaning all your surfaces
a holder to keep your cleaners organized
your warranty card
and a service manual on how to care for your eggersmann surfaces.
Stone, wood, and stainless steel cleaners are also separately included if you have those finishes.
For replacements of cleaners, contact your nearest eggersmann showroom.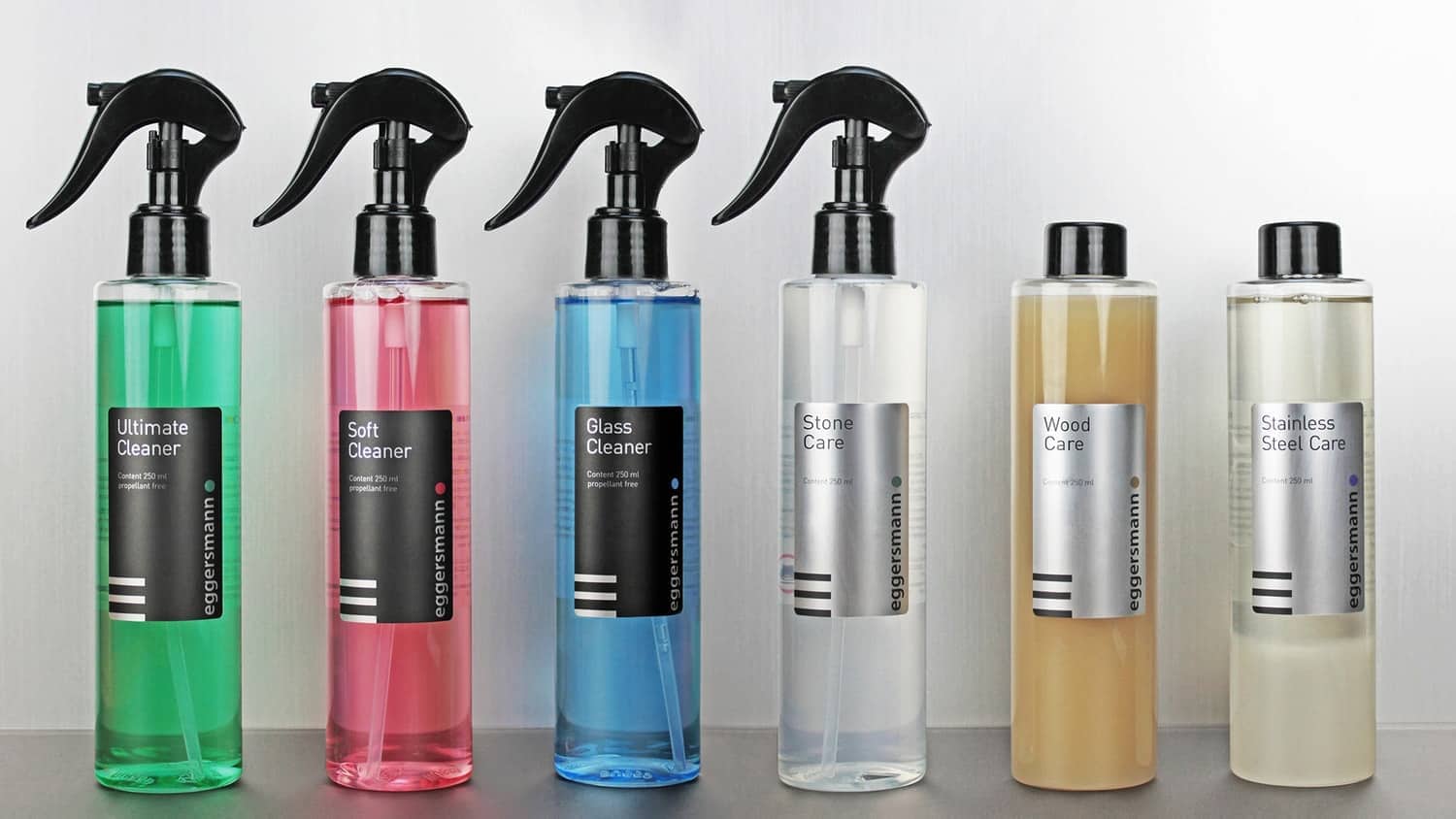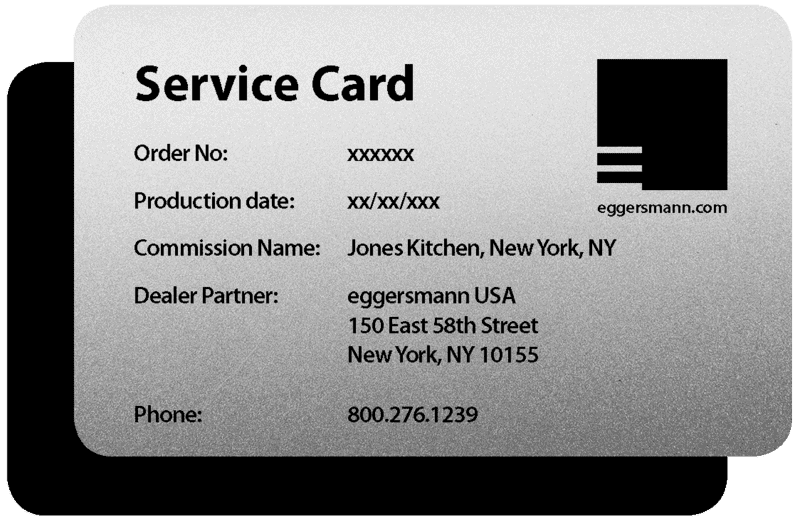 How to Adjust or Repair eggersmann Cabinetry
As you enjoy your cabinets, drawers, and other features, you may discover that drawers or cabinet fronts shift out of alignment with use. Especially when uneven loads are placed in drawers or downward force is exerted on cabinet doors. Also, automated doors use mechanisms that have batteries that must occasionally be changed.
These are usually simple fixes that can easily adjusted. You may find that you can do it yourself.
If you have adjustments that require attention by eggersmann, refer to your warranty card left during installation in your black eggersmann gift box to contact us.
eggersmann Specialty Cleaners Store
To order from Amazon, click the "Buy" button on the products below. To submit your order to a showroom the pay over the phone, click the "Order from Your Local Showroom" button below.
Deep cleaner for most finishes including sensitive and heavily-used surfaces. Cleans quickly and thoroughly removing stains, fingerprints, grease, dust, and other debris. Refreshes colors and provides lasting care.
A gentle cleaner for sensitive matt and high-gloss surfaces. Cleans quickly and gently, removes stains and fingerprints, grease, dust, and other grime. Refreshes colors and prolongs finish.
High quality glass cleaner, suitable for all glass surfaces such as glass panels, glass inserts, glass shelving, glass tables, mirrors, glass doors, windows. Cleans smudges, fingerprints, grease, and grime streak-free.
eggersmann natural stone surfaces are treated with a special impregnation to seal natural micro-fine pores. Use Stone Care for ongoing care and protection of all natural stone finishes.
Creates a resistant finish for oiled woods and bleached surfaces. Used after cleaning, the Wood Care product penetrates treated wood very effectively and results in water-repellent surfaces.
Order from Your Local Showroom
"*" indicates required fields