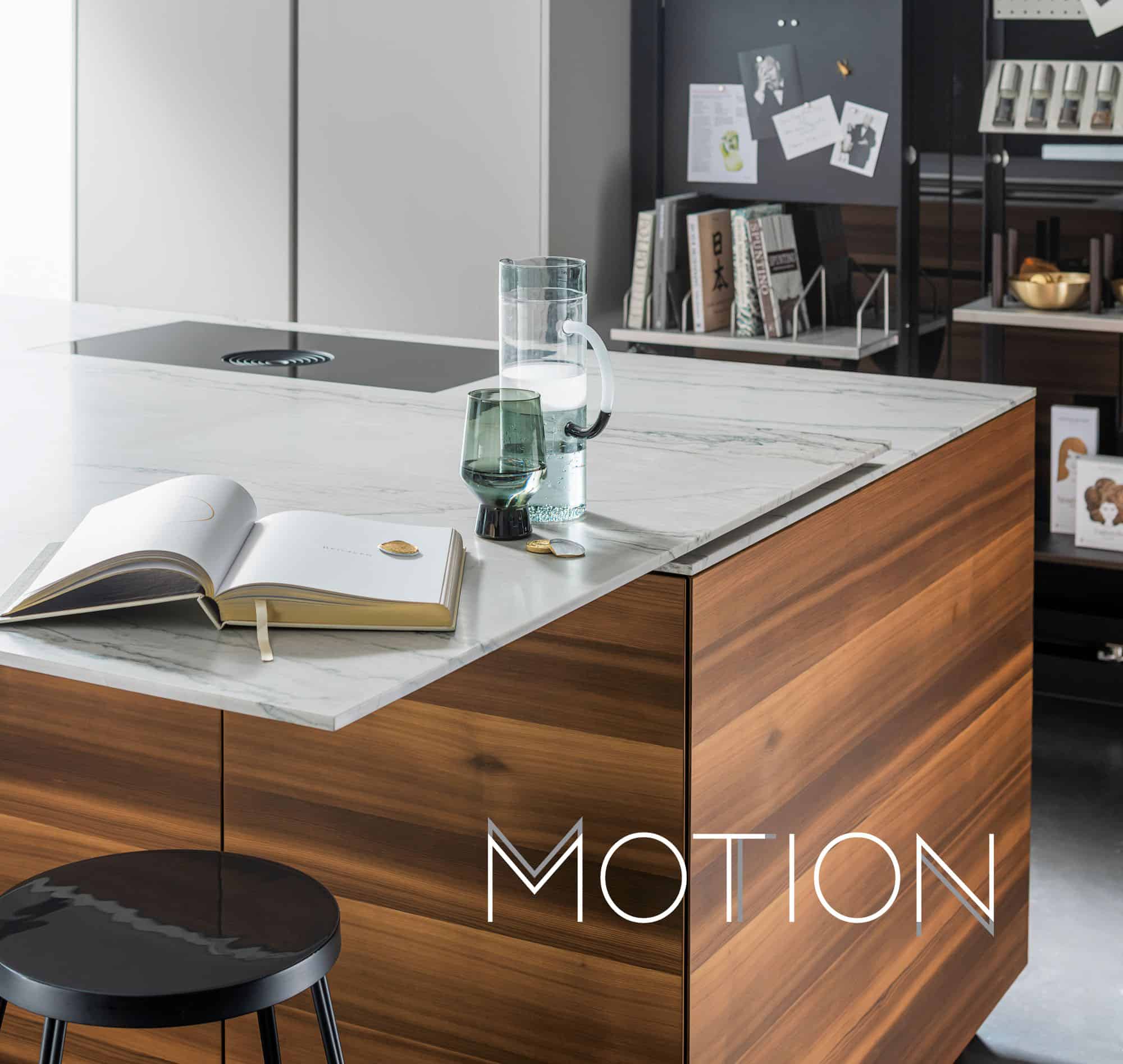 MOTION is a collection of incredible stones, woods, and melamines with clever construction that will amaze you with its ingenuity.
The innovation employs a hidden roller system that enables counter tops and tabletops to silently and easily slide.
As the surface moves, it hides and reveals kitchen necessities such as sinks and induction stove tops as well as expanding into or stowing space-saving dining and prep surfaces.
The possibilities are endless and, like all eggersmann German cabinetry and accessories, extend beyond the kitchen. MOTION is as versatile your own imagination.
Visit an eggersmann showroom to let your own fingertips effortlessly glide an entire island countertop out to reveal a dining table and hidden cooktop or sink.