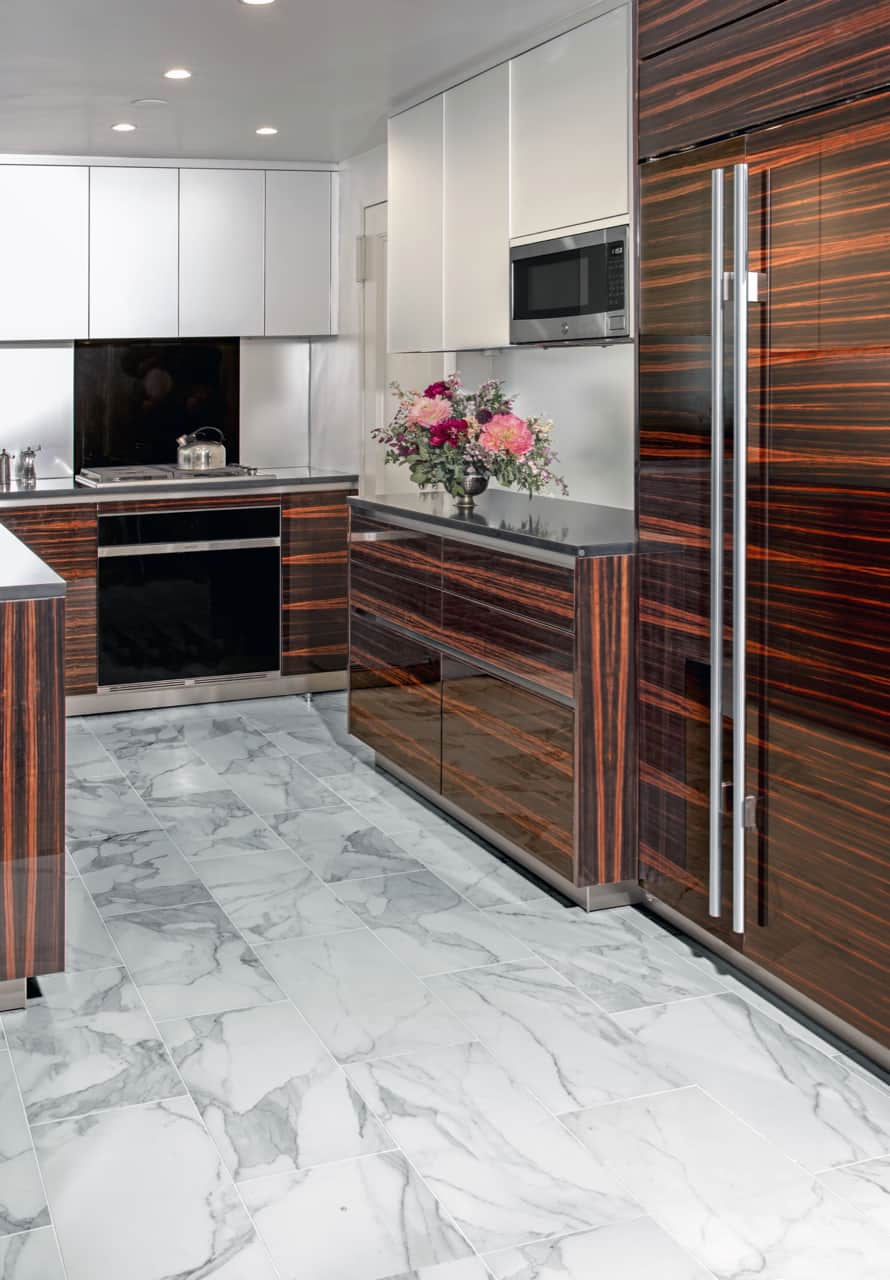 The well-used kitchen of this Fifth Avenue pre-war gem with a coveted terrace facing Central Park was undressed down-to-the-studs in preparation for a thorough modern renovation. One of the many challenges was being restricted to the original 152 sq ft space.
The owners wanted more functional storage and natural light into the modestly sized kitchen shuttered into the back of the apartment.
A modern, but warm aesthetic was desired to be pleasing to view as the kitchen opened up to the rest of the apartment.
Avid entertainers, the homeowners wanted a design that brought grace and ease to entertaining.
The design firm, Gurri New York, cleverly removed walls between the kitchen and the dining room to summon light into the dark kitchen. The wall removal enabled the kitchen to expand slightly into the original footprint of the dining room making space for features like a full-size wine refrigerator and integrated freezer/fridge combo. Plus, the open floor plan enables easy access to entertaining features such as the wine fridge.
Once the structural construction was completed, a luxury kitchen began taking shape. Using high-gloss lacquered Macassar Ebony cabinetry with book and grain matching imbued a "kitchen furniture" look like what might have been present when the building was first opened. The stunning ebony cabinetry adds exotic interest and richness and the dark-hued Caesarstone Quartz countertops add visual weight to the otherwise all-white palette. The dark natural wood finish used on the tall refrigerated areas on either side also demarcate where the dining room ends and the kitchen begins.
The remainder of the cabinetry is white with the addition of eggersmann's Vetro Satinato Optic Mirrored Glass finish on the upper cabinets and satin mirror backsplash to reflect the light around the room. Undercounter, dimmer-controlled LED emotion-color lighting supplement the natural light and give the opportunity to change the mood for every use from family dinners to hosting lavish parties.
To satisfy the yearning for storage, in addition to leverage previous dining room space, the upper cabinets stretch up to the ceiling.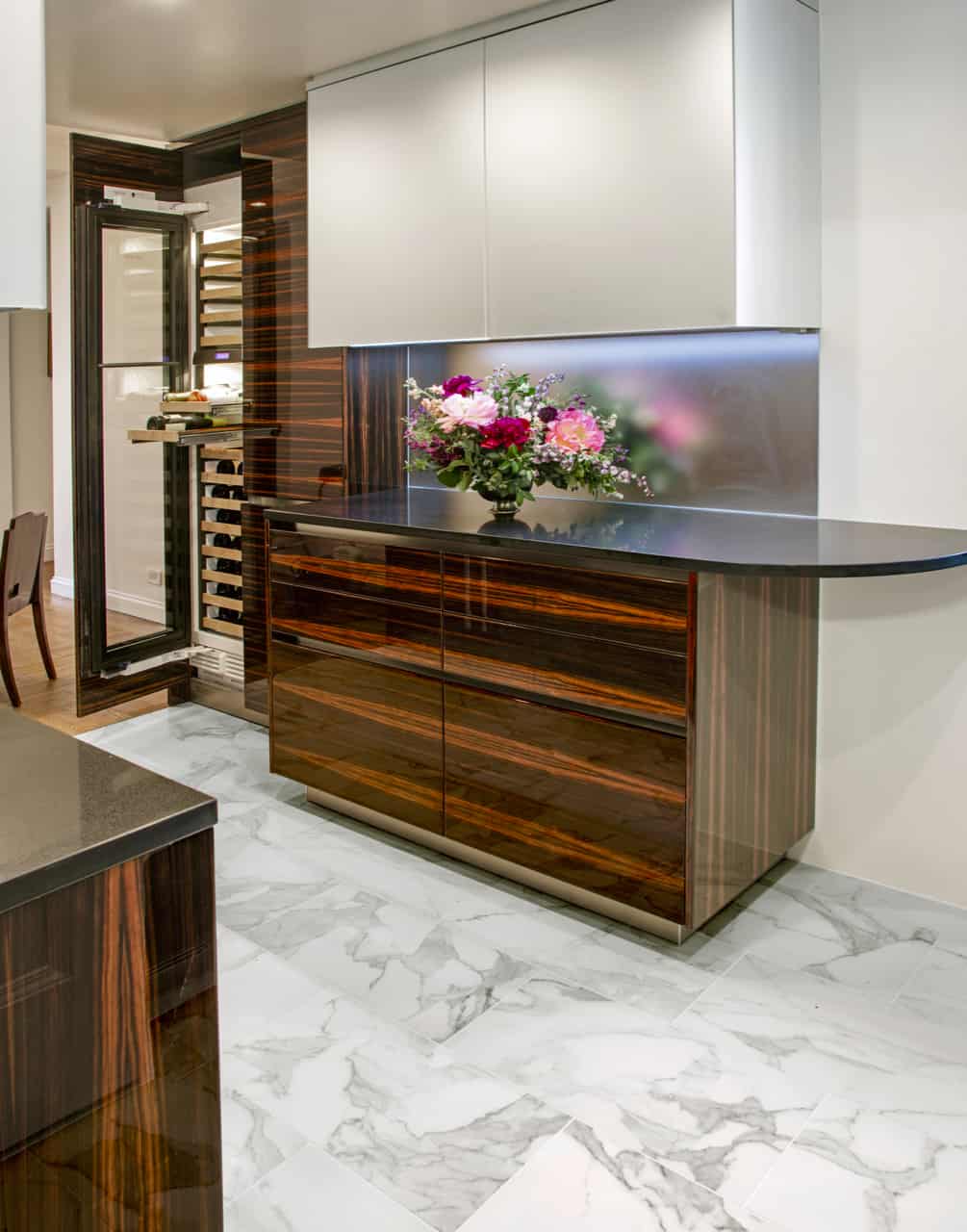 By customizing the cabinetry to suit how the homeowners plan to use the kitchen and what they need to store, a place for everything was designed which created a larger feel in the kitchen by minimizing countertop clutter. A few of the personalize storage solutions included custom boxtec interior drawer fittings, tailored inserts, and made-to-measure sections. Another contributing factor to the open, minimal feel was eliminating visual breaks in the lines of the kitchen by integrating of the Gaggenau dishwasher and SubZero wine and French door refrigerators into the timeless contemporary cabinetry.