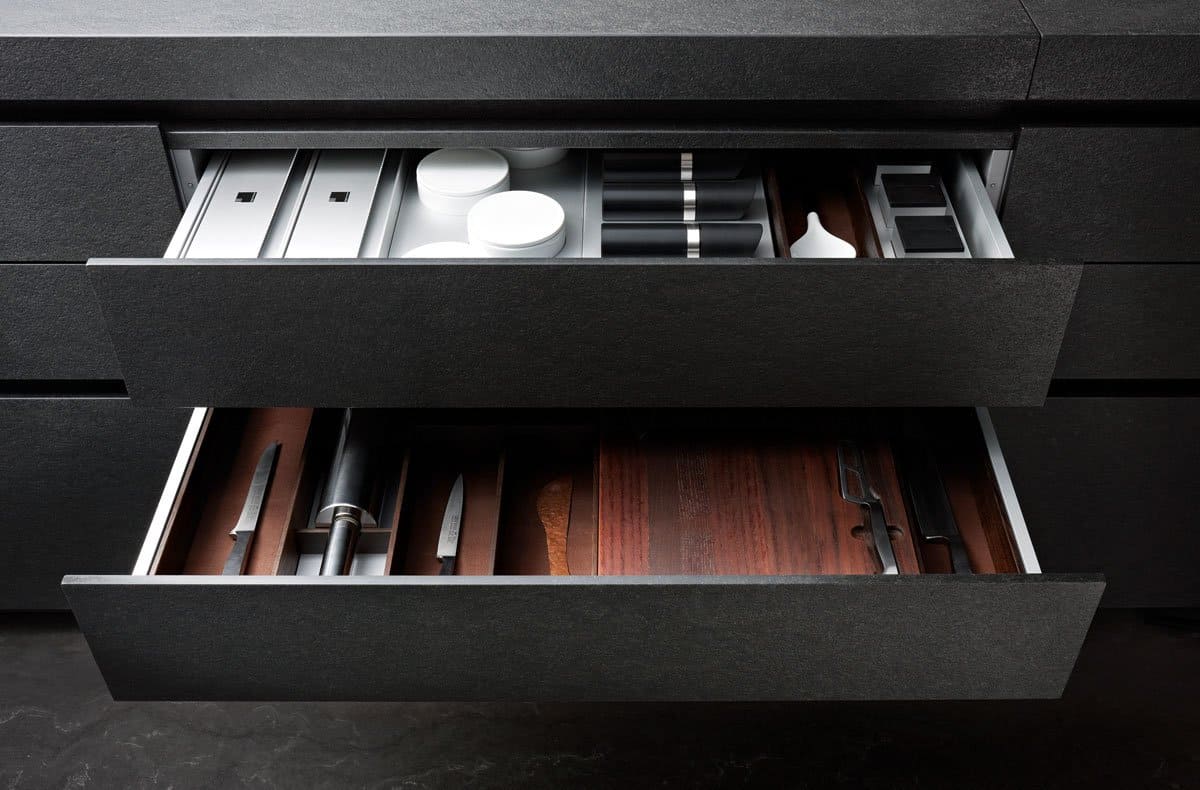 boxtec drawer accessories were developed and curated to offer absolute minimal intrusion on precious drawer space. The luxury drawer accessory collection is an expansive offering for every chef, baker, and novice cook interested in organization, quick access, and cleanliness.
After its creation in 2008, this award-winning eggersmann innovation continued to evolve and develop with added features and new finishes. eggersmann kitchens are not designed for our home, they are designed for your home.  Our accessories are not designed for us, they are designed for you.
Explore our cabinet organizer collection, cabtec.