The Pacific Palisades lies about 20 miles from Los Angeles nestled between Santa Monica and Malibu with 3 miles of beach. The residential community flanked by the Pacific Ocean and Santa Monica Mountains attracts high-profile people including celebrities who seek privacy.
The Pacific Palisades is named for the spiked bluffs in the area that are geologically known as palisades. The area was founded in 1921 by a Methodist organization and later became a refuge for Jewish artists and intellectuals fleeing the Holocaust. It is quite different today from its humble and somewhat Bohemian beginnings except that it is still a close-knit community with a small-town feel that offers seclusion and an appealing Mediterranean climate to its affluent residents.
The homeowners building this Palisades home enlisted James McCabe of eggersmann LA to bring their vision of a modern minimal appeal with ample storage for their large family.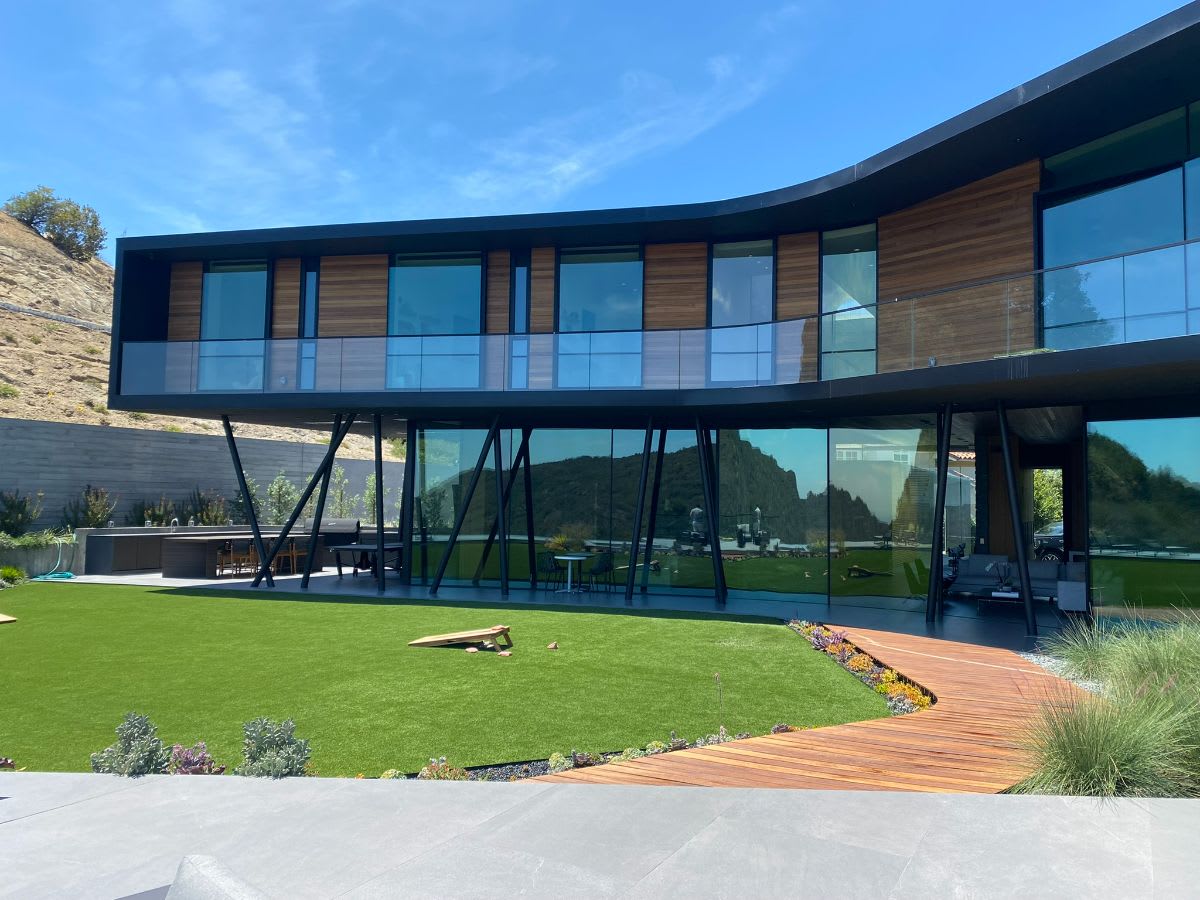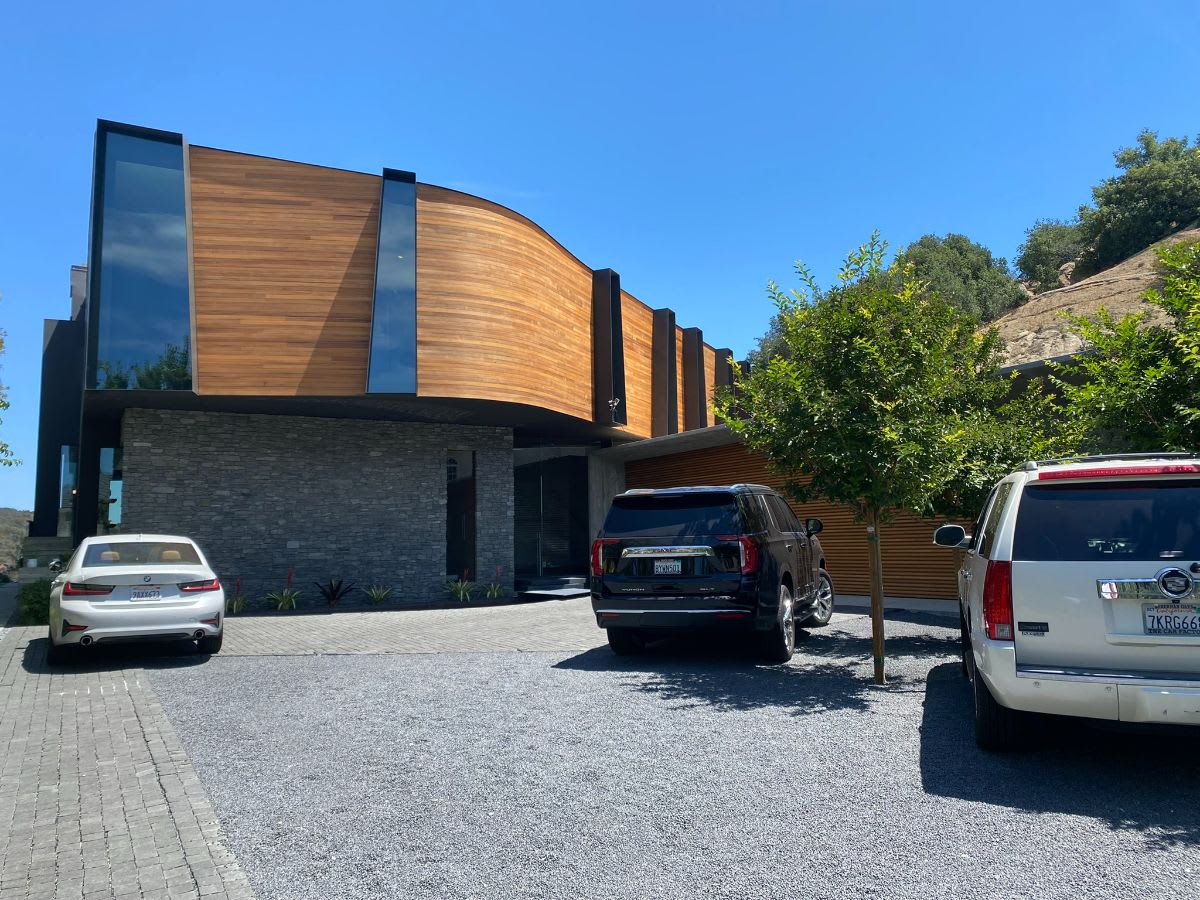 This unexpected combination of grey upper cabinets inset into the natural grain-matched wood veneers makes a statement about this family's love of modern aesthetic. The 12-foot wall cabinetry, expansive island, and cabinets along the side to the bar add the storage that the homeowners requested for their large family.
This kitchen has a lot of hidden features such as:
To the left of the island, the tall wall cabinets feature pocket doors conceal a'health & wellness center' with a mini, hidden kitchenette for smoothie making, healthy snack storage, and a Hydrotap for immediate hot, boiling, chilled, and splarkling water.
The TV adjacent to breakfast bar area is on a motorized lift for convenient enjoyment while keeping the black screen hidden when not in use.
A butler's pantry is an incredibly functional way to use a hallway to the outside of this magnificent home! Plus, it adds storage for this large family and keeps the great room's kitchen neat and tidy. We also think that the location near an exterior door makes it the perfect place to tuck a mudroom features behind cabinet doors.
We love how there is so much in this butler's pantry, but its sleek handleless design makes it disappear.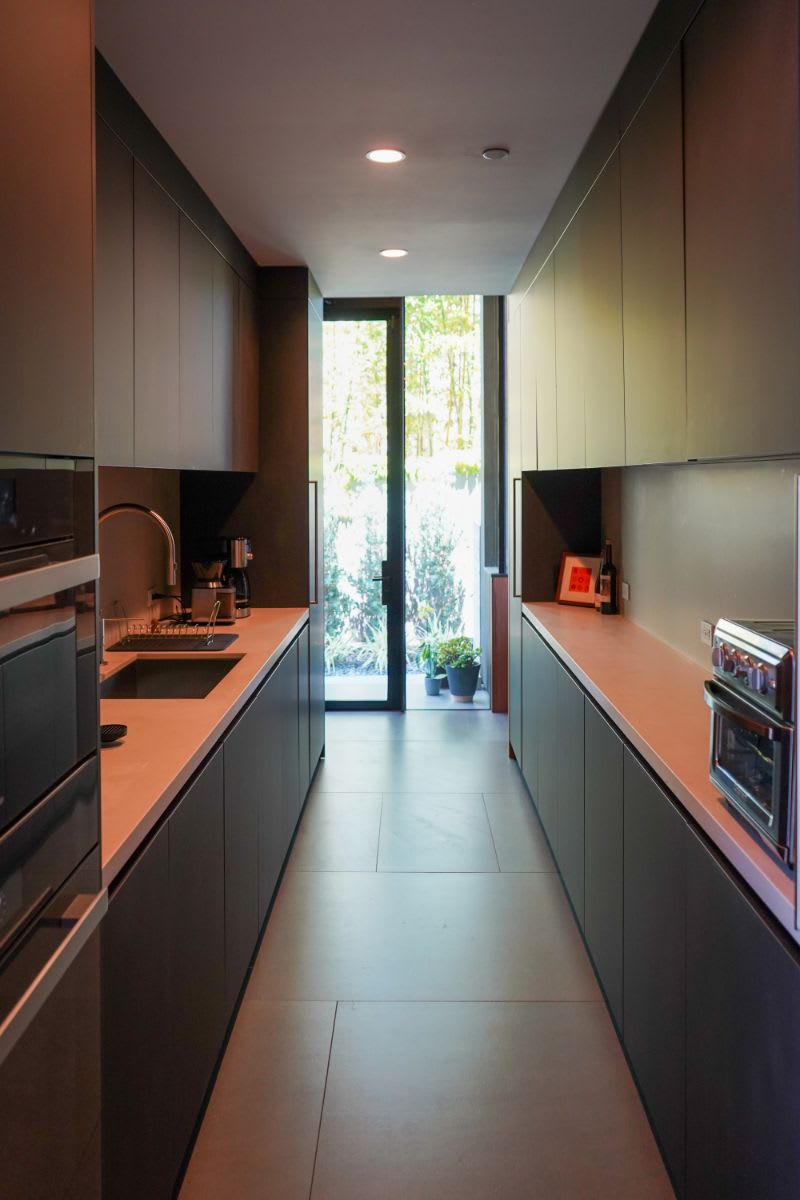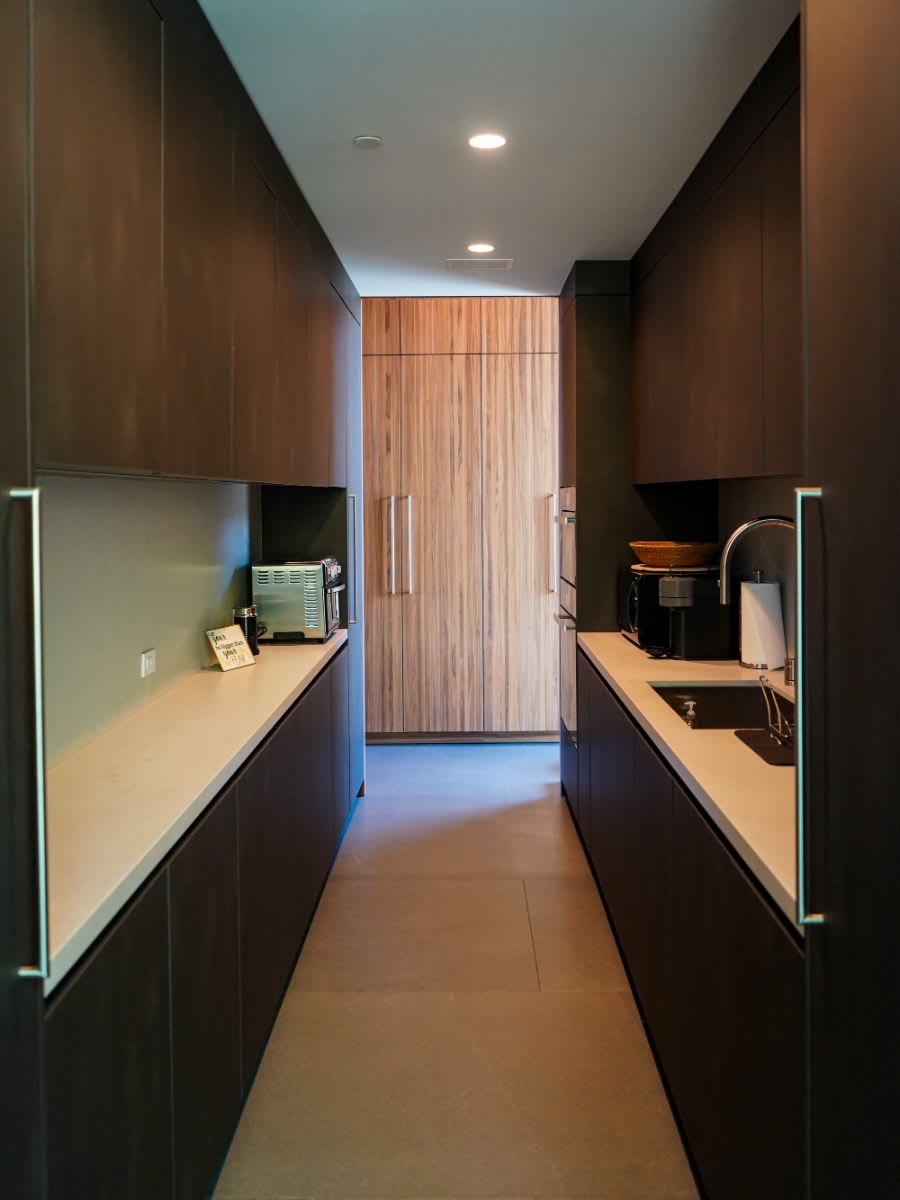 bar with mini home office
For some, this combo of wet bar with a technology-supporting cabinet beneath the bar top is a winning combination. Whether putting in some extra work while watching the game or scrolling through TikTok while enjoying a libation, this USB-enabled charging station is ingenious. Plus, the cabinet adds extra storage for the great room area.
kitchen
BASE and TALL CABINETRY: Vancouver #416 Walnut Vinterio veneer, grain-matched to 12' high in places
UPPER CABINETRY: Milano #2308 Graphite melamine
ISLAND

CABINETS: Vancouver #416 Walnut Vinterio veneer
COUNTERTOP: Caesarstone London Grey

SPECIAL FEATURE: Hydrotap
butler's pantry
CABINETRY: Milano #2308 Graphite melamine
COUNTERTOPS: Caesarstone London Grey
bar with mini home office cabinet
CABINETRY: Walnut Vinterio veneer, grain-matched
SPECIAL FEATURE: Hydrotap
learn more about eggersmann solutions
"*" indicates required fields