luxury butler's pantries come in many sizes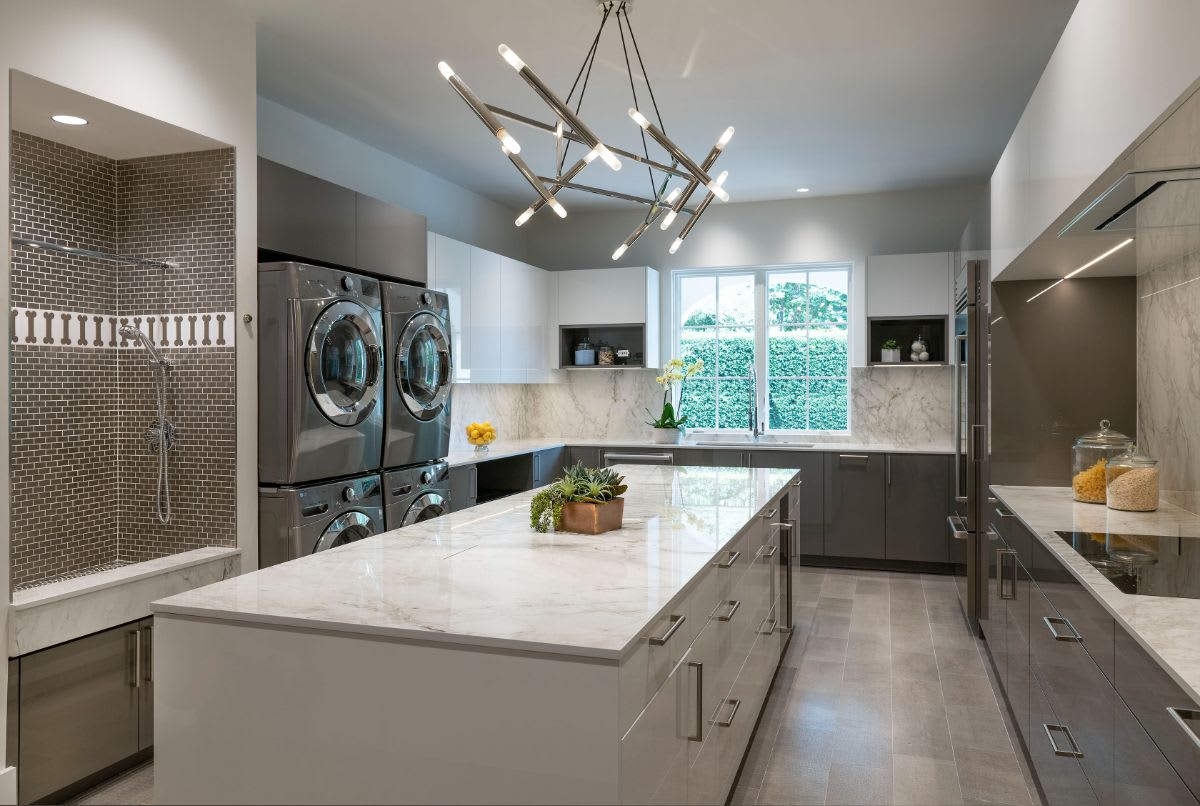 A butler's pantry is a convenience for hiding food prep and cooking during entertaining, daily dirty dishes, and small appliance storage, and a whole lot more. Many think it takes a lot of space to build that "second kitchen" or glorified pantry, but it doesn't!
Our talented kitchen designers share a few of their designs for micro and small butler's pantries as well as enviable large multi-functional spaces, one with a dog wash! Always inventive to bring clients' dreams to life. Just check out the hidden butler's pantry in the video.
Subscribe to our YouTube Channel
micro butler's pantry designs
Perhaps we have coined this phrase "micro butler's pantry", but as some homes especially high rise residences with no possibility of expanding face limited space. But we show you below that with our pocket doors and sliding doors and thoughtful design, you can find a place for those areas necessary for entertaining or daily life that you would rather not have be center stage in your kitchen.
small butler's pantry designs
Have a little more space to have a real butler's pantry? A lot of functionality that makes parties and procrastination on washing the dinner dishes a whole lot less stressful can be packed into a small butler's pantry. Even placing some functionality on the corner keeps the prep area and small appliance storage from being front and center in your minimal modern kitchen.
large multi-functional dream butler's pantry designs
A full oversized butler's pantry is an convenient addition to your kitchen when you have the space for it. In some kitchens such as a kosher kitchen where types of food are kept completely separate or a wet kitchen used in cultures with strong cooking odors, the extra kitchen is a necessity. But in any home, a catering kitchen or butler's pantry just makes your home run more smoothly. As you can see by the designs below, you can highly customize the functionality such as the family who added a dog wash!
ready to design your dream butler's pantry?
Visit an eggersmann showroom near you to discuss your vision or drop us a line below.