Whether you cook daily and want to keep the main kitchen spotless, enjoy staff cooking or catering during a party, follow Kosher food preparation methods, or any number of reasons, having two kitchens is the ideal solution for many homeowners. Separate, but proximate spaces for food preparation, cooking, and staging is convenient but can offer challenges when designing the spaces.
Marc-Michaels Interior Design was the incredible design team on this project alongside, Ellemar Luxury Construction, and Ralph Edwards, eggersmann Florida designer. Together, they worked with the homeowners of a new construction home in Palm Beach County's exclusive 55 community, Stone Creek Ranch.
The resulting modern German kitchen and scullery prove that one can have separate kitchens with their own personalities yet feel cohesive in function and aesthetic.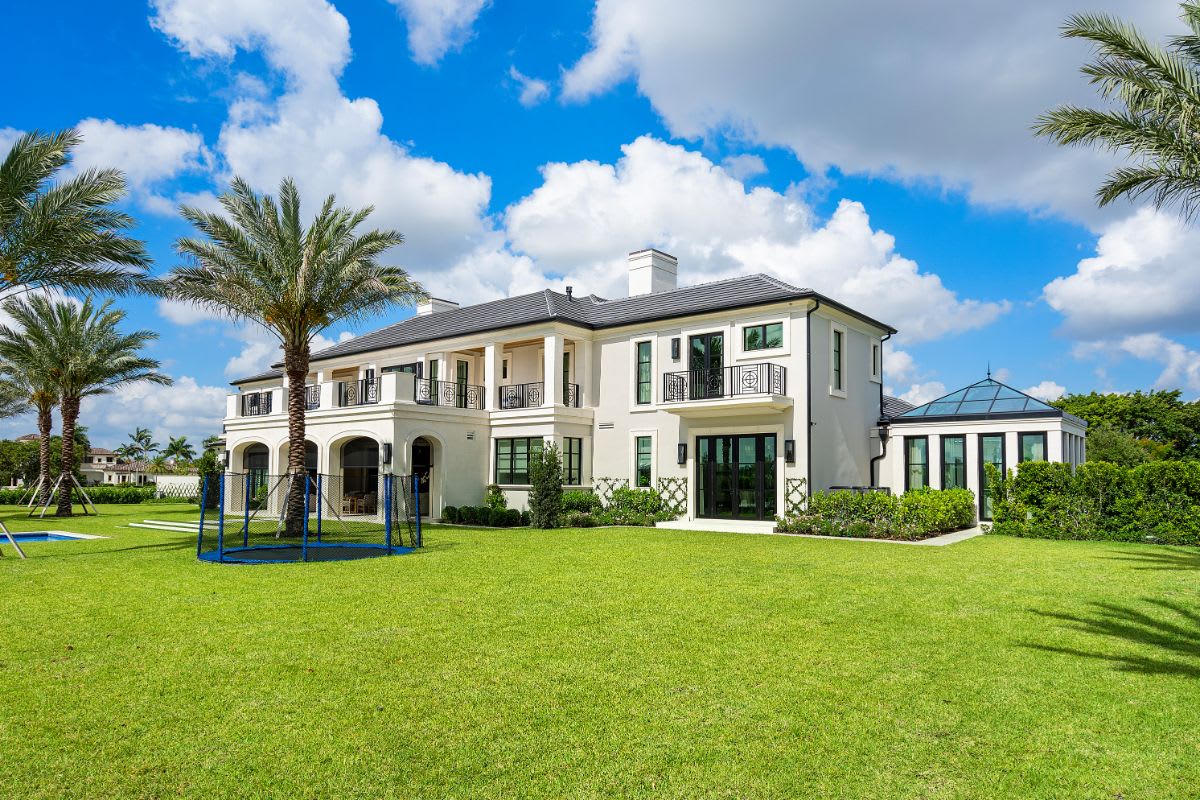 Photos by Lindsey Tanner of Living Proof Real Estate Photography
Dual Kitchens & Dual Designers
This design challenge was unusual in that when the project came to eggersmann Florida, both kitchens already had expectations about their design. "Both kitchens were originally designed by the client's interior design team with a more traditional look," Ralph explains. "The client [wife] came into the showroom and fell in love with our modern, sleek kitchens. She wanted to change the original design to get a modern look. After much back and forth, everyone settled on a transitional look."
The eggermann team and the client's design team collaborated selecting finishes and setting color palette. Ralph focused on creating individual kitchen spaces that were "fully functional on their own." Each kitchen area contains essential appliances, but the primary kitchen off the home's great room is designed for family cooking and casual dining.
The primary kitchen is visually modern with use of the same walnut veneer and countertops as the scullery to tie them together design-wise. The primary kitchen's cool sleek white high-gloss cabinetry and warm highly-grained walnut cabinet fronts as accents offer a dynamic contemporary aesthetic. "Every walnut door, panel, and molding are grain-matched floor-to-ceiling giving an uninterrupted grain pattern," Ralph adds.
Double overlapping pocket doors conceal appliances like an ice maker, coffee machine, and smoothie bar while the large center island with The Galley workstation sink makes meal preparation and clean-up a breeze.
From the primary kitchen, a quick trip down a short hallway clad in the same walnut veneer brings you to the scullery. In a delightfully surprising twist, the eggersmann team chose a more traditional look with shaker-style cabinetry and compound moldings. The cabinets are coated in a light gray lacquer with hexagonal marble tiles for the backsplash. The oversized format of the backsplash tiles, extra-long steel handles, and hidden appliances shift the traditional choices to a transitional design.
"The scullery is really more of the workhorse," Ralph explains. "It is where the staff can prepare daily meals, but its main function is for preparing food and staging décor for large parties and catered events." Because the most frequent users of the scullery would be chefs and caterers who are unfamiliar with the same, Ralph sought ways to make the kitchen intuitive to use.
"We added glass-front doors to make it easier for caterers and staff who are not working there regularly to find items without having to open doors," Ralph explained. He also added useful appliances such as a Suvie drawer and vacuum food sealer.
Better than Custom Millwork
Primary Kitchen
Vancouver Door in Walnut satin, grain-matched floor-to-ceiling
Dallas door in Icy White high gloss Lacquer
Scullery
Atlanta Door in Shell Matt Lacquer
Kitchen
36" Miele fridge and freezer
30" Miele convection oven
24" Miele combi-steam oven
24" Miele speed oven
48" Miele gas range top
24" Miele dishwasher
24" Miele coffee maker
30" Subzero fridge drawers
Subzero ice maker
Custom stainless steel hood
Scullery
30" Miele fridge and freezer
24" Miele wine cooler
24" Miele dishwasher
36" Wolf range
24" Irinox Freddy chiller
24" Irinox vacuum sealer & Suvie drawer
30" Best vent hood
learn more about eggersmann solutions
"*" indicates required fields