10 Things That May Surprise You About eggersmann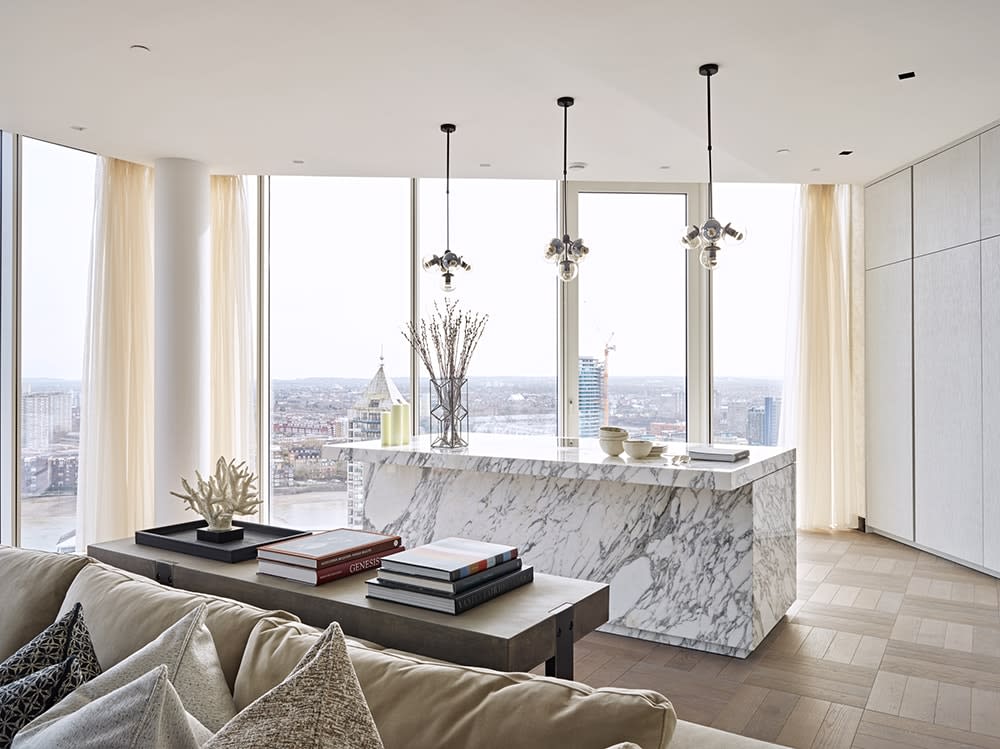 The German-made cabinetry brand, eggersmann, is known for its innovation and high quality craftsmanship. But a few things that sometimes come up in conversation with our clients often amaze them. So, we thought we would share them with you so you can dream bigger for designs for every room in your luxury home.
#2  Convenience in MOTION
Our innovative MOTION gliding counters and remote-controlled raising and lowering system bring amazing possibilities. Hide the stove, push the table away to free up space, now you see your TV, now you don't! Keep your room moving with fresh functionality with these ideas. A few are highlighted in the videos below.
Subscribe to our YouTube Channel
Subscribe to our YouTube Channel
#5  Family-Owned Serving North America
The eggersmann brand started in 1908 by a talented carpenter, Wilhelm Eggersman. His attention to detail, quality materials, and superior craftsmanship helped his woodworking shop grow to be a top German cabinetmaker with innovative solutions for every room in your home.
The tradition of family ownership continues right through to eggersmann USA. The family owned and operated showrooms as well as retail studios serve all 50 states and larger territories including Puerto Rico and the US Virgin Islands. We also have affiliated retailers serving Canada and Mexico.
#7 Casework in Innovative, Practical Materials
Our cabinets are offered in a variety of materials for every situation:
Standard furniture board – Our standard cabinet carcasses and fronts are made from
triple-layer furniture boards that are far more than "standard". As a Forest Stewardship Council (FSC®) certified company, we support responsible forestry preventing overexploitation, protecting rare species, as well as  and striving to eliminate forestry- and land-related human rights violations. Our low-VOC standard furniture board is certified according to the strict emission requirements as per CARB II (California Air Resources Board) and the formaldehyde emission of less than 0.05 ppm
Multi-plex plyboard – A multiple layer birch plywood that enables designers' and architects' creativity enabling the same strength and durability across longer lengths. If a designed detail exceeds 1200mm in width, if a cabinets toekick sides are deepened, or even if a client tells us they plan to load the cabinets with excessive weight, this superior board is the solution.
Zero VOC board – Conventional cabinets can emit VOCs such as formaldehyde in your home, especially with lower and mid-range brands use of particleboard or traditional MDF. But eggersmann is always seeking products that are not only from sustainable raw materials, but also that promote a healthy environment. So we are proud to offer zero VOC board as an option for our casework.
Water-proof MDF featuring Medite Tricoya for durability and dimensional stability enabling creation of cabinetry in outdoor and other areas where previously only concrete, plastics, or metals were suitable. The lightweight material is made from sustainable raw materials and guaranteed to 50 years above ground and 25 years in ground. Architects and designers can let their imaginations run wild with these groundbreaking panels of acetylated wood fibre manufactured with the Medite MDF technology.
#9 Old World Craftsmanship in Hand-Stitched Veneers
While innovative in finishes, ideas, and manufacturing technology, the eggersmann team prioritizes remaining craftsmen. Many of the old world technique like hand-stitching wood veneers keeps eggersmann true to its German heritage of precision, From perfect book-matching and grain-matching of cabinet fronts to artistic and intricate marquetry patterns to make a bold statement.
#10 Post-Installation Care
In addition to our eggersmann cabinetry and finish warranty, we offer guides for maintaining and cleaning your cabinetry for a lifetime of beauty and superior durability. Following your cabinetry installation, we walk you through all its features and answer any questions. Then we leave behind your warranty card along with our specialty cleaners for luxury finishes and cleaning cloth. We also have a Youtube channel with videos explaining how to adjust doors, cabinet fronts, and other minor adjustments. Learn more about eggersmann's post-installation cabinetry and finish care.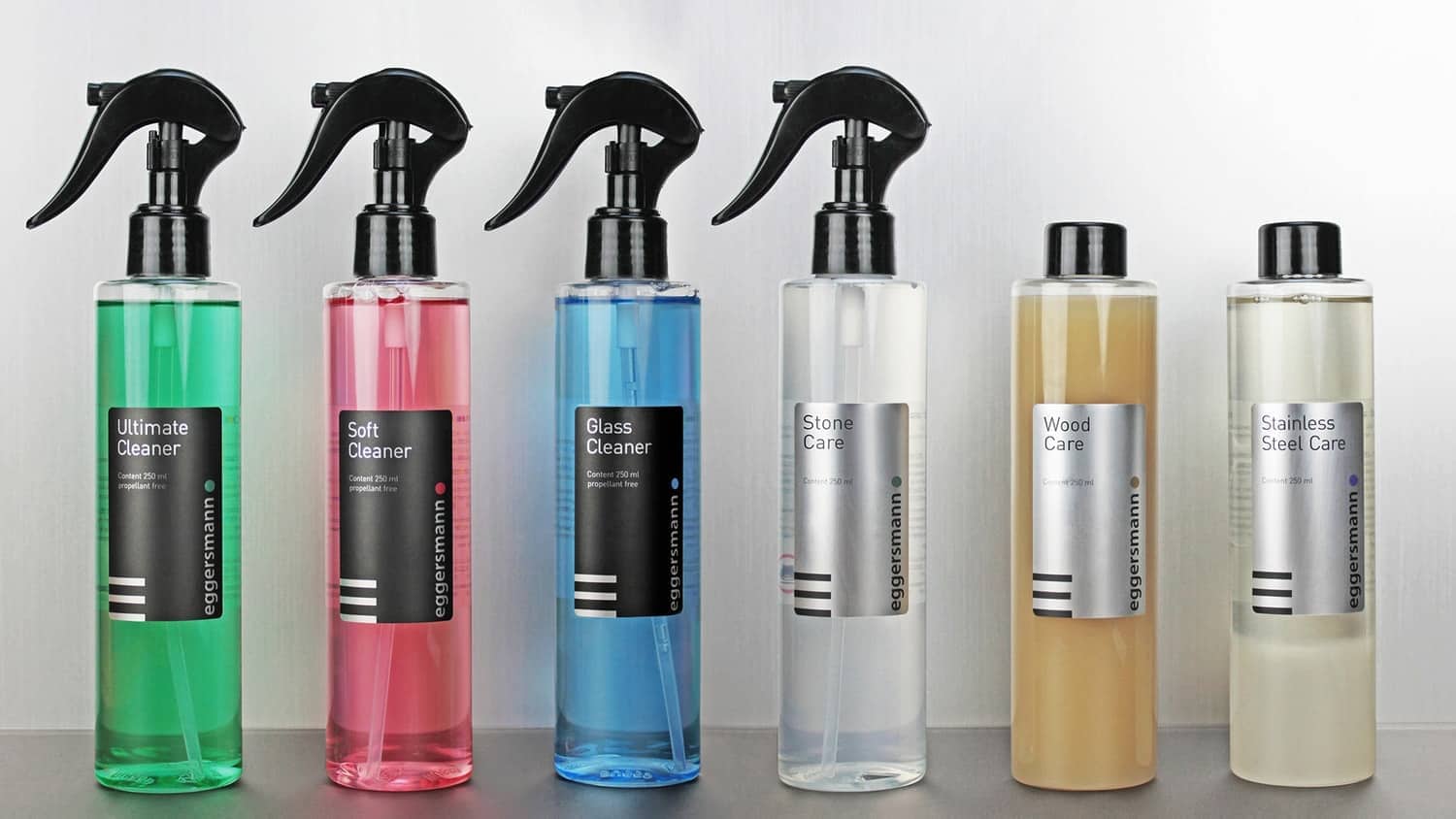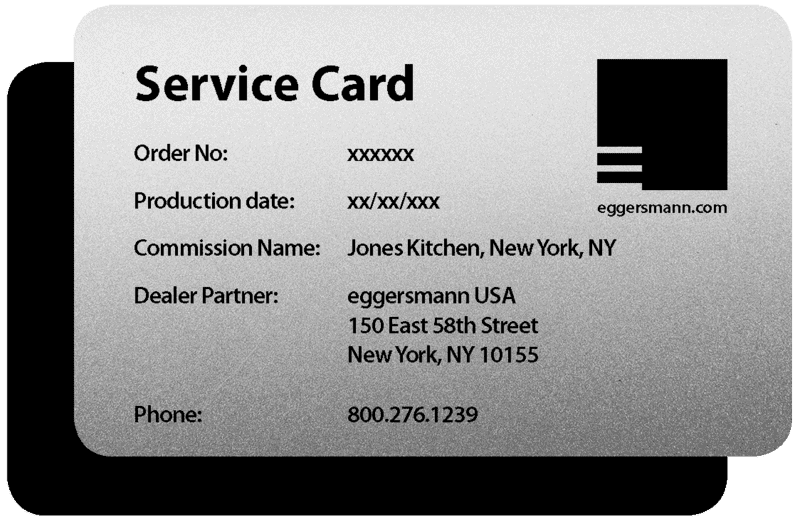 Be the First to Know about New Innovations!
Want to keep learning more about eggersmann? Get on our newsletter list by completing the form below. You can unsubscribe anytime.