Coast to Coast Kitchen Styles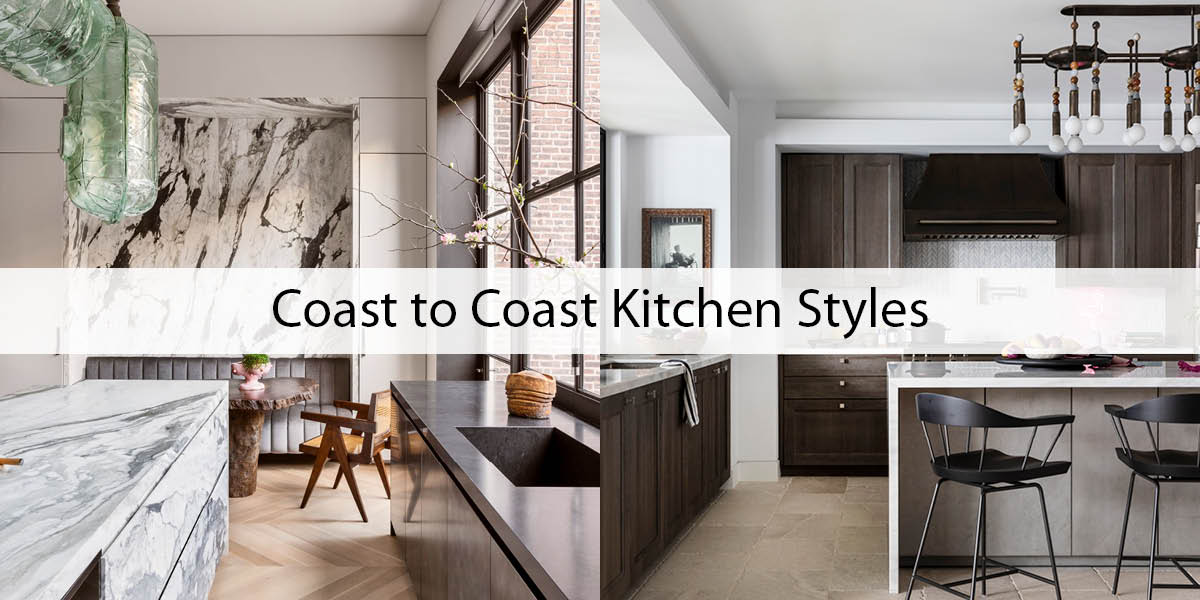 eggersmann USA has luxury kitchen showrooms throughout the country so our team has the somewhat unique opportunity to see how luxury kitchen styles vary from region to region. We love sharing with each other how each part of the nation has a different style and vibe when creating their dream home, so we thought we would share these insights with you!
We reached out to our showroom designers and some of their favorite local interior designers to get their takes on coast to coast luxury kitchen styles.
We asked each designer these 3 questions:
What makes your city's style unique from the rest of the country?
What are some special features that your clients ask for in your city?
What are some colors / palettes that might be exclusive or unique to your location?

Unique to NYC
New Yorkers fall into two categories: a show kitchen or a functional kitchen.  The show kitchen's most important area is the menu drawer where as the functional kitchen is designed down to the last detail such as where all the spices go to how a person cooks and where things should go. Since New Yorkers entertain a lot I would say that the functional kitchen is often a critical part in our projects.
Special features
We have done several kitchens for specific ethnic cultures where two kitchens were required.
Colors / palettes
Mixed materials – white with wood
Lee Wanaselja, eggersmann NYC designer
Unique to NYC
Planning in very small, narrow spaces can be tricky, but a challenge I welcome. In the city, there are certainly some limitations like no crawl space to run electric to an island or small service elevators. These factors have to be worked out as we begin the project planning process.
Special features
Because space is a premium, clients want cabinets floor-to-ceiling and wall-to-wall. Doesn't matter if there are 11' high ceilings.
Colors / palettes 
A lot white and black embossed is also very popular.

Unique to South Florida
I can only speak about the design trend in Southeast Florida since our market is from Jupiter south. Our clientele prefers a warm contemporary feeling. The lines are clean thus accentuating the design of the kitchen cabinets. Sometimes, kitchens are in full view of the living room and need to be treated architecturally in order to hide things left on the counters like toaster ovens, etc., in the past. Because, kitchens are complex we no longer specify a single color throughout, but rather try to mix colors and finishes.
Special features
Appliances are big, e.g., coffee centers, large capacity of refrigeration and freezer space, steam ovens, speed ovens, and sometimes wine dispensers. Invisible pantries be it a hidden door that looks like tall cabinets or case-good that mimic the refrigerator freezer. Today we try to use less cabinet hardware in order to give a sleek look.  Using a  combination of direct and indirect lighting helps us make  a unique statement.
Colors / palettes 
Our clients still enjoy light bright kitchens incorporating whites off whites and light to medium tone woods.
Ralph Edwards, eggersmann Florida designer
Unique to South Florida 
SoFlo is unique because we have so many clients from the north with a second home here. They usually design their kitchens more modern and bolder than their northern homes, which are usually more traditional.
Clients want fresh, clean, bright, modern lines in colors that help showcase their art, furniture, views, and natural surroundings.
Special features
Most clients want to hide everything behind doors so it is easy to clean and never looks messy. They don't want to see appliances or items on the counters. Less clutter, easy to maintain, and a place for everything.
Colors / palettes 
Warm Modern! I can't think any one color that is popular, but, in general, clients are going with warmer woods and natural materials. Matte finishes have also become more popular than high gloss.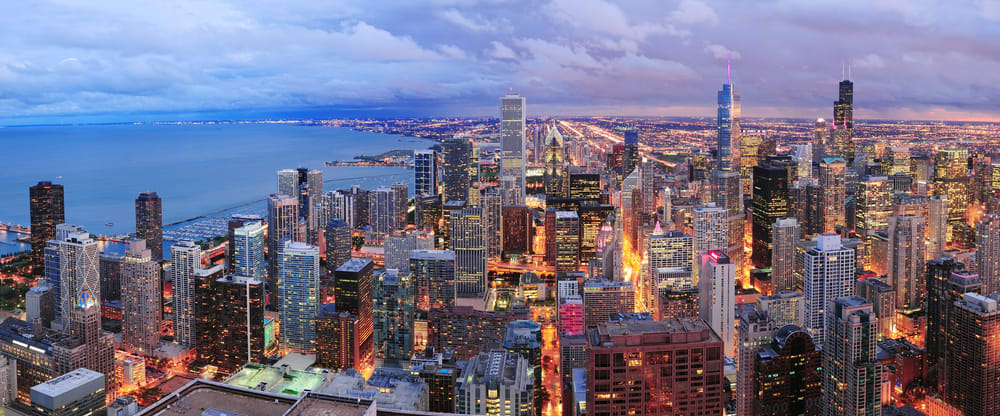 Unique to Chicago 
It is commonly thought that the Midwest is of a different mindset, one that is more humble, less daring, and very moderate. Though there is always some truth to a platitude and we can be a practical bunch, there are many people with great style and audacity in Chicago.  Nothing is more fun for me than collaborating with eggersmann to create an innovative AND highly functional kitchen for projects in this city. Function should always be the dominant factor in designing a kitchen, and that notion is not lost, nor would it need to be compromised, in order to create a great looking space. My favorite part of the process is working with Harold at eggersmann on the layout, scrutinizing the details to get it right all the way down to the millimeter before even thinking about the finishes.
Special features 
We did a fully mirrored kitchen to reflect Lake Michigan in a high rise. We planned a tiny kitchen that is outfitted like a boat to fit in all the necessary details. My clients want spaces that are well designed, which is not any different from other areas of the country, so although Chicago is unique in many ways, sometimes good design transcends!
Colors / palettes 
Since there is very specific light that comes off the lake, we often have to be careful about finishes and the way they reflect Lake Michigan.  It is impossible to see what undertones will come through until you have samples in the space so we do a lot of pre-work to make sure we are getting it right. When we do a custom paint color with eggersmann, which we often do, we always look at the custom sample in situ to be sure it reads as we expect.
The bronze mirror finish is a personal favorite, so we tend to use that one often…it may not be unique to Chicago but it has become ubiquitous with me!
Harold Skulte, eggersmann Chicago designer
Unique to Chicago 
Chicago has a dynamic architectural history and unique housing stock. The interiors of each structure have their own unique features that allow owners to express their individual styles accordingly.
Generally speaking, Chicago is a relatively conservative marketplace (even within contemporary minded, seldom do I have calls for high gloss brightly colored kitchens). Contemporary kitchens are more frequently installed in the city and as second homes (out of town). Transitional stylings seem to be pushed to the fore front of design in the burbs.
Special features 
Pullout drawers vs. door & drawer base units
Handless design (esign)
Fully integrated appliances
Sink that are more user multifunctional, not just for cleanup
Colors / palettes 
Quiet colors and material sensitive palettes
White on White has always been popular

Unique to Houston 
Houston is a blend of diverse cultures and aesthetics which is part of its beauty and one of the key things that sets us apart. We are vast and yet filled with defined areas of interests.
Special features 
Our clients tend to seek us out for our relaxed and curated design aesthetic.  It is the connection to nature and how important that role plays in our lives.  It is a sense of simplicity and order with materials that are easy to care for.  A key design component for us is the client's relationship with gathering and how they will live in their space and how these spaces will support them. This is why the kitchen is considered a main gathering area and our clients want it to be functional and beautiful.
Colors / palettes 
Neutrals with pops of colors have been a key part of our palette.  Greens have really come into play again but no color is off limits. There is usually a room or 2 that may break that rule but it is often a little hidden gem such as the powder bath. In general, our clients are looking for a place to retreat and there is nothing more gratifying than to think of their homes as this sacred space.
Andrea Villamarin, eggersmann Houston designer
Unique to Houston
It's true about the saying everything is bigger in Texas. The majority of our projects are large, open with multiple rooms and big kitchens. I also think what makes Houston different from the rest of the country is its diversity, its mix of cultures from all over the world.
Special features 
One special feature that a client of mine has requested in the past for his kitchen was a lift-up countertop. They wanted the bench/lower counter area in front of the window to be raised to countertop level in the event they needed extra counter space. It was a challenge but with a lot of research and team work, we made it happen!
Colors / palettes
I will say Houstonians appreciate the richness of natural woods, I also feel there is no exclusive or unique palette/color for this city. Every single residence we do is unique and driven by the different types of cooking we design for like Asian, Creole, or local BBQ lovers. I feel what dictates the palette/color scheme for our projects is our client's taste, background, and culture.

Unique to Dallas
Dallas is a melting pot of cultures and styles so we are unique in that there isn't one go to style.
It doesn't hurt that we generally have more square footage to work with.
Special features 
Generous amounts of windows to allow as much light as possible
Convection Ovens
Beautiful, often one of a kind, hardware
And you can't forget the hardwired margarita machine!
Colors / palettes 
Bright color appliances
Quartzite in all colors for counter tops sometimes mixed with wood finishes
Kegan Wilson, eggersmann Dallas designer
Unique to Dallas
Dallas believes bigger is always better. This is true with belt buckles, hair, guns, trucks, food, and, most definitely, their kitchens. Having a huge kitchen is a major status symbol here in Dallas so clients with new and existing homes are always looking for ways to expand and maximize their kitchen footprint.
Special features 
95% of the clients here in Dallas, younger or older, have big families so having everyone in the kitchen at the same time is very important.
Most of our projects have bar tops or extended stone overhangs for lots of additional seating. It's important to have a crowd and conversation while you're whipping up your prize-winning potato salad or slicing the award-winning brisket fresh out of the smoker.
In-kitchen pantry space is also important. Most have a larger walk-in pantry nearby but having additional pantry storage in the kitchen is encouraged.
A 48" professional range and large decorative hood are also staples.
Colors / palettes 
Dallas is certainly a fanatic of the more classic timeless aesthetic. Innovative finishes and textures are rare and often skipped over by native Dallas-ites. If it's not bright and white, it's warmer walnuts and cream tones.

Unique to LA
The beauty of the architectural backdrops, from the mountains to the sea to the city landscape. Nature is always a part of the design with warm sunsets and pacific blue grays of the sea playing out in all aspects of the design.
Special features
The requisite indoor / outdoor living is a must for my clients! Courtyards, pool houses and loggias transform into amazing social gathering places any time of the year.
Colors / palettes 
My clients love neutrals but with a twist of nature incorporated. I've had clients request a 'stormy sky' color palette which incorporated a range of the palest gray to a rich dark charcoal in interior architectural materials and fabrics. We layered these neutrals with commissioned pieces of art that had beautiful pops of color in reds, blues and metallic grays.
James McCabe, eggersmann Los Angeles designer
Unique to LA
California living revolves so much around the beautiful climate that we have here. The concept of indoor / outdoor living plays a large part in design and we often find ourselves designing something that has to fit with a hilltop living meets ocean view type vibe for an active family. This means it's very eclectic and a lot of fun!
Special features
Everybody has different needs. Most recently we were asked to install a foot sensor on the pull-out trash bin to make the operation hands-free. I also recently witnessed under-floor heating being installed into the countertop… got to keep those elbows warm!
Colors / palettes 
Our Bronze Mirror Vetro Satinato is very popular in California. The light, as it changes throughout the day, brings this door to life and it looks stunning from sun-up through sunset and into cocktail hour! It's often mixed with the Taj Mahal Quartzite top which is warm and has beachy tones.