eggersmann received the very prestigious GOOD DESIGN award for work's, a German cabinetry vision bringing professional kitchen ergonomics to the modern home. Work's kitchen system features an entire wall that transforms into multi-functioning accessories, pantry, and storage used for daily cooking and preparation. Designed on the basis of an ergonomically perfect workshop; all tools and utensils in a work's kitchen are easily accessible at each work station. With the chaos of everyday life, this kitchen design is a pleasure to prepare and cook meals like a gourmet chef with loved ones and guests.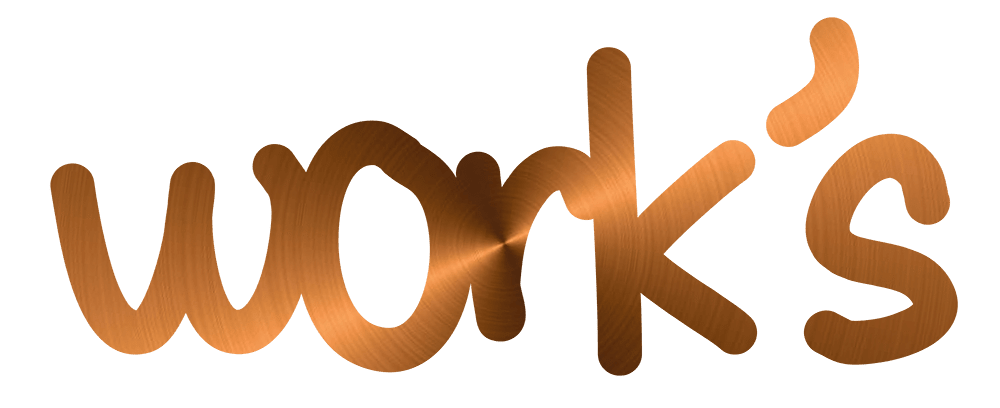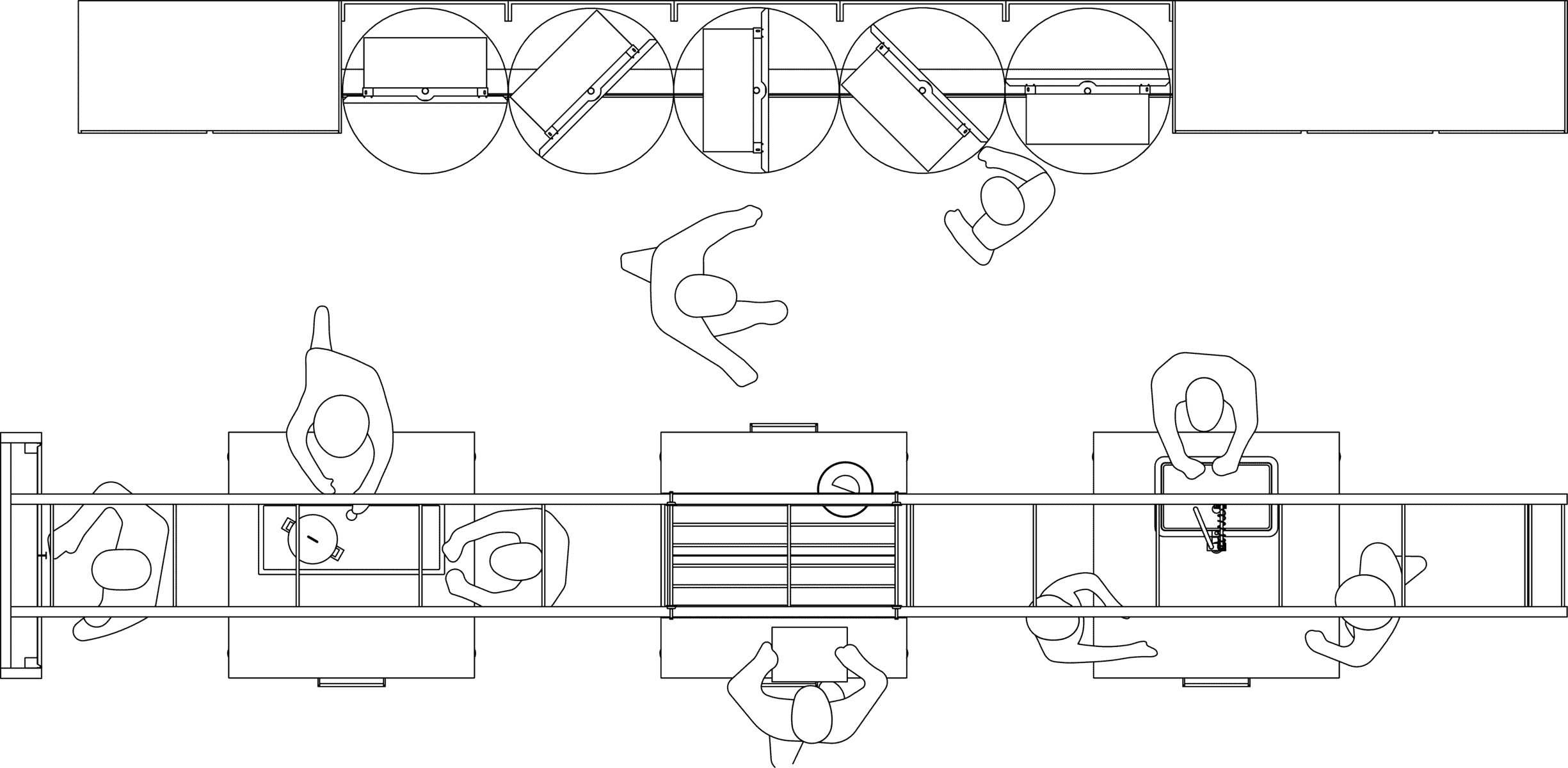 As the sketch shows, work's is designed to enable quick and fluid access to storage.
No handles, buttons, or other mechanisms to open a turnstile glass panel to find the tool, food items, or appliance needed to prepare your meals. Just a bump of the hip or a quick push with your hand turns a sleek wall into a well-organized storage solution.
A large variety of organizers are available to fully customize your luxury pantry to your collection of small appliances, stored food, and other items you like to keep out of sight.
The work's pantry systems are fronted with glass panels that reflect light throughout.
The work's also offers various stations that contain additional storage and work surfaces that can be moved around the kitchen as your cooking or entertaining needs change.
The work's Bridge not only enables out-of-the-way storage for hanging pots and utensils within easy reach, but also offers container shelving on the ends for storage or growing your kitchen herb garden.
The work's can be styled to meet all your kitchen needs and your design preferences. Here is how one client interpreted a Ruidosa Southwestern contemporary style into the luxury kitchen of her dreams.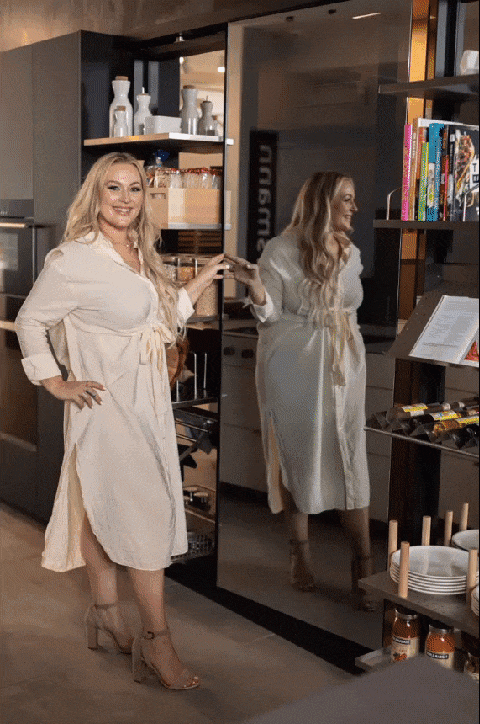 Subscribe to our YouTube Channel
versatile work's kitchens
THIS 2 ROWs BELOW WITH GALLERIES ARE THE SAME GALLERIES WITH ONE HIDDEN ON MOBILE AS ITS  2-COLUMN GALLERY DOES NOT LOOK GOOD ON MOBILE. MUST CHANGE BOTH GALLERIES IF PICS ARE ADDED OR REMOVED.
work's kitchen featuring unique interlink bronze finish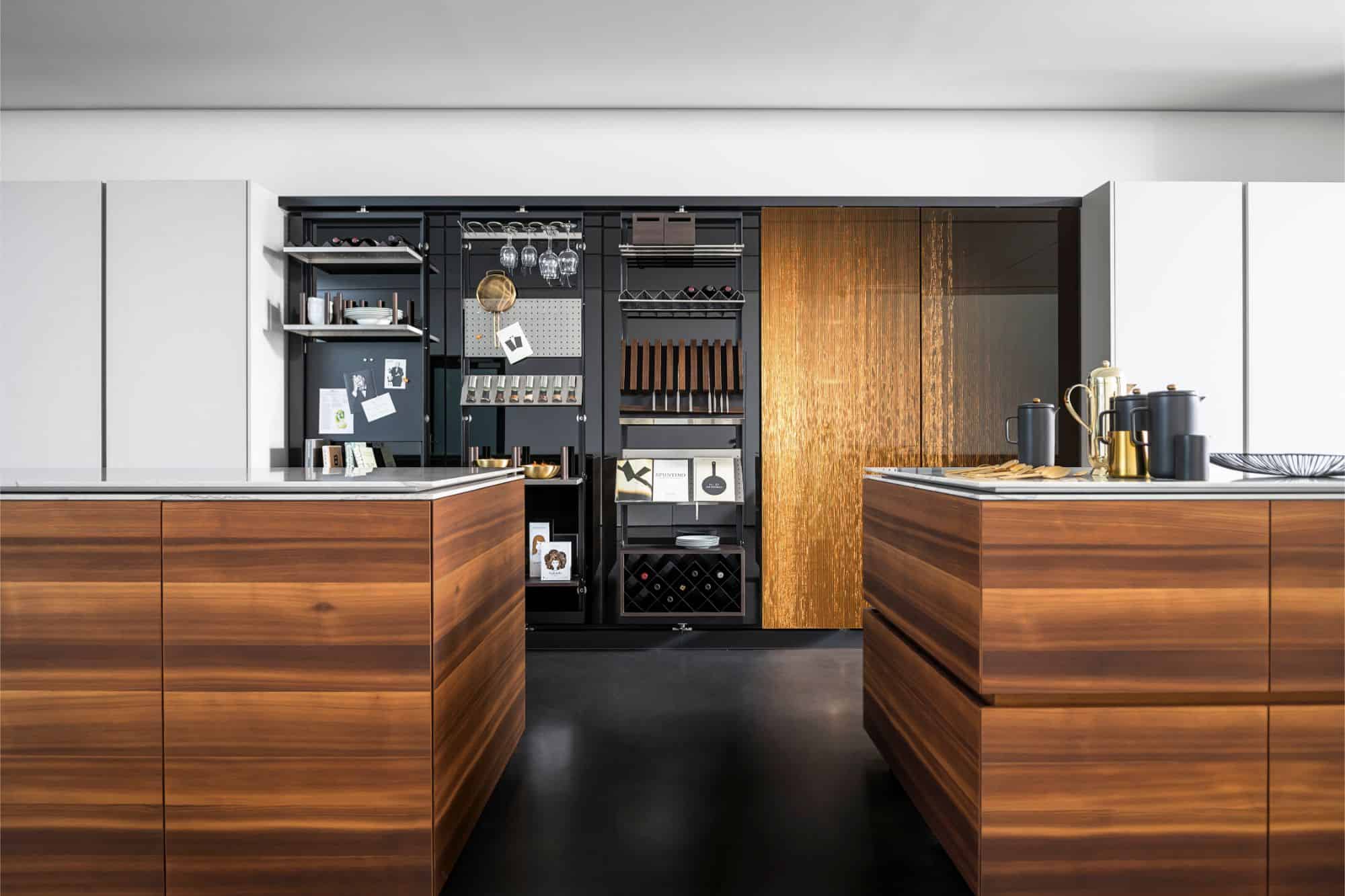 eggersmann continually innovates original finishes found nowhere else in the luxury cabinetry market.
Our Interlink Bronze is one of those breathtaking finishes that wow, combining metal link chains embedded in glass to create interest, warmth, and gloss in one finish.
And work's wall of glass-front turnstile storage was the perfect canvas for this finish as you can see here.