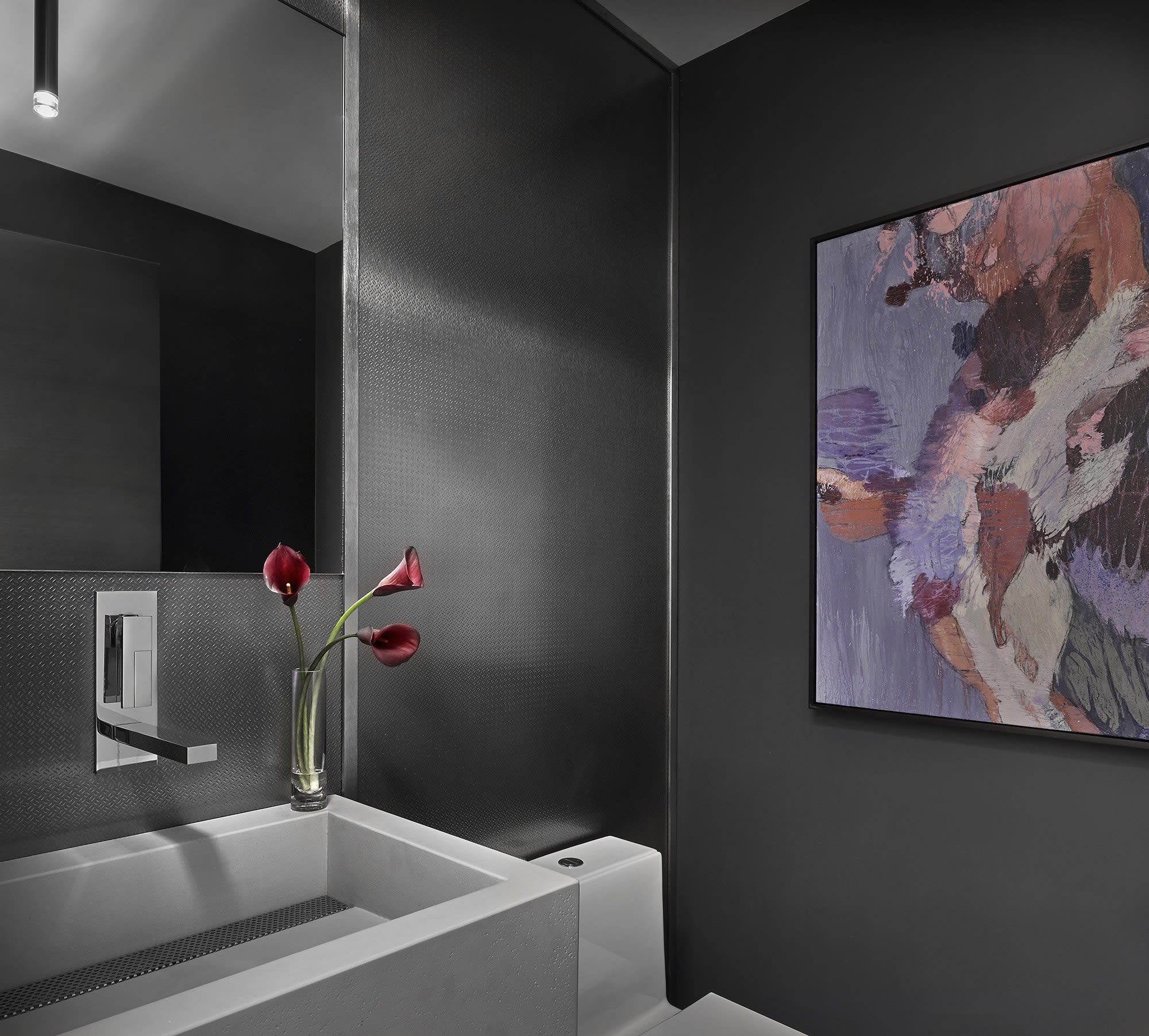 A Deceivingly Pretty Name for a Very Important Room
We'd like to introduce Mia Rao & Robyn Swanson of Mia Rao Design as our guest bloggers! The MRD team is led by Mia Rao, Principal, with Senior Designer Robyn Swanson close by her side. Mia drives each project's vision while Robyn rounds out the project details. The team works fluidly through the design process along with their support staff. 
By Mia Rao & Robyn Swanson @miaraodesign
At Mia Rao Design, when we design a first floor powder room for a client, we often encourage our clients to take a risk. We encourage them to make this small room impactful, a conversation piece for guests. We break the rules by choosing a dark color or bold pattern. We suggest a splurge on custom tile, a fantastic piece of stone,  custom art, or incredible light fixture. We love to create an unexpected hidden gem.
Ironically, this pretty little convenience started out a trifle later becoming more functional as a pre-emptive strike against the spread of germs, but long before our current pandemic concerns. Recently, our design team discovered the origins of the "Powder Room" hail from the Victorian era (18th century) when the fashionable wealthy had a need to grease and powder their wigs or own hair. Long after powdered wigs went out of fashion, the use of a powder room was valued for keeping cholera, tuberculosis, and later the Spanish flu out of the family's living quarters. Up until the early 20th century, delivery men frequented homes providing necessities like coal and ice. Homeowners found it ideal to to add a wash basin and chamber pot so workers and visitors could be welcome, but not spread illness. As the powder room continued to morph in function and design, they became more and more popular.
We hadn't given much thought to how powder rooms came to be beyond as a convenience for guests.  However, in this unexpected moment of déjà vu, sparked by the COVID-19 pandemic, its design importance has surged back into focus. The added twist, it is being revisited with modern technological advancements.
The transformation begins by simply rethinking the space plan for the first floor. Abandoning the practice of centrally locating the powder room for convenience, placement near the main entrance to the home makes much better sense. Each guest, as well as the homeowner, needs the ability to wash their hands immediately upon entry to the home. Leaving the germs at the door has become a necessity for peace of mind and an important premise as people begin to socialize again.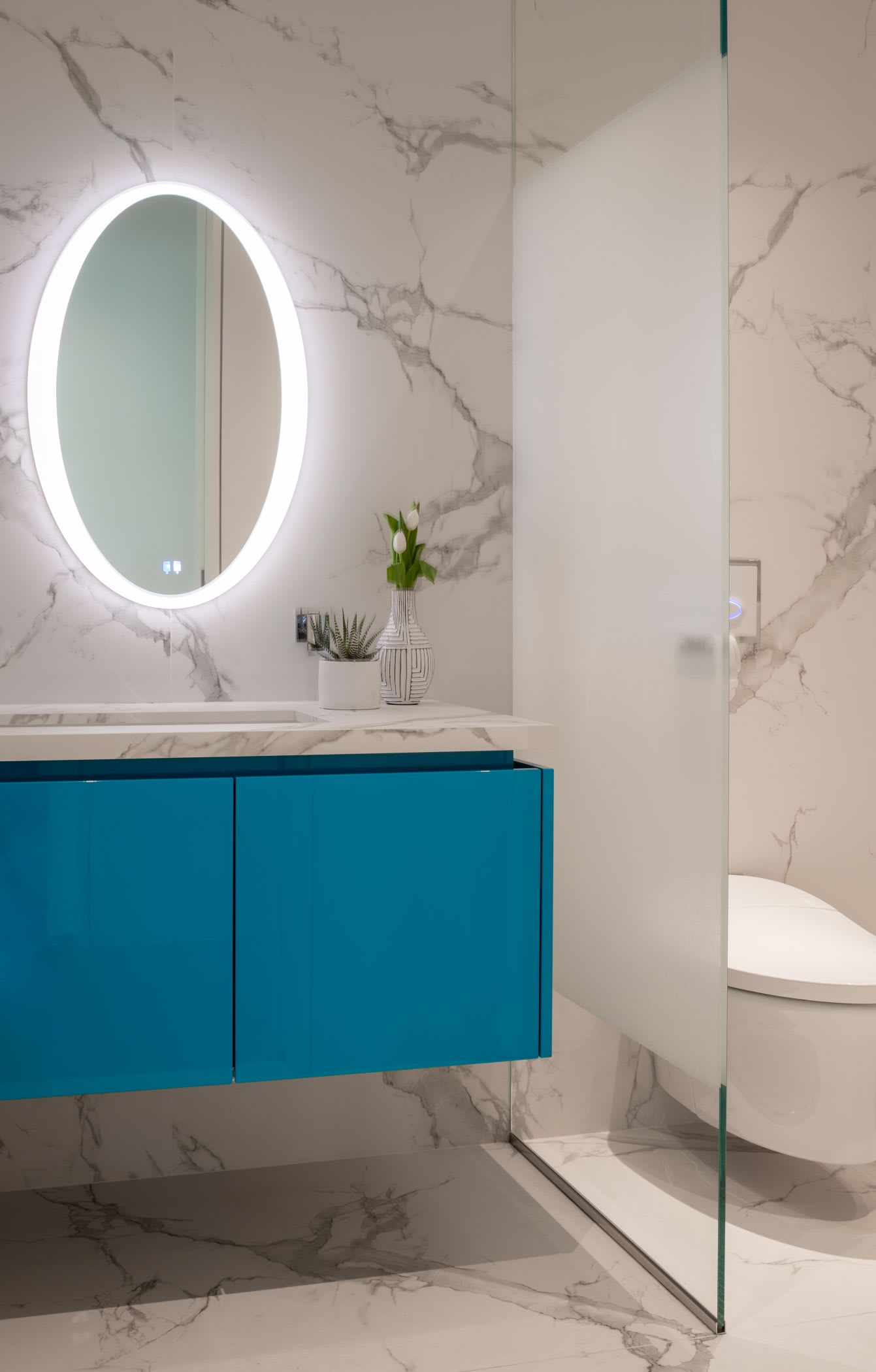 In the early days of powder rooms taking on sanitation duties, the introduction of enameled cast iron sinks and public sewer systems, both groundbreaking innovations, increased cleanliness and sanitation.
In the modern bathroom, we can up the sanitzation function to limit the transmission of disease by utilizing "no touch" faucet technology, already a trending popular feature in the kitchen. Combined with light fixtures triggered by movement, eliminating the need for a switch, sensor technology takes cleanliness to a whole new level.
However, Mia Rao Design feels strongly that we don't abandon the fun of an interesting powder room in an effort to focus on cleanliness. There is no need.
The addition of a sensor can be artfully disguised in sculpturally designed faucets and light fixtures. Vinyl wallcovering and gorgeous artistic tiles can still add unexpected color and texture, yet easily be cleaned.
Other surfaces can be designed to be easy-to-clean while offering a "wow" factor. Just take a look at eggersmann's custom color-matching lacquer in custom retro aqua Porsche blue on floating vanity, easily sanitized yet a powerful draw for the eye. The homeowner wanted to match her neighbor's car because she loved the color, and eggersmann came through!
In the spirit of conservation and cleanliness, perhaps it is time to introduce more Americans to the experience of the bidet. Often considered a splurge in the well-appointed master bathroom, the function of the bidet may find a new use in first floor powder rooms and other bathrooms throughout the home. Imagine, eliminating the worries of hoarding toilet paper!
"Form follows function" – Louis Sullivan, is a well tread American design philosophy. At Mia Rao Design, we are very interested to discover how our current global situation with the coronavirus will redefine every aspect of modern home design.  We look forward to fully exploring this transformation with the help of our design partners like eggersmann. Stay tuned…
About the Designers / Authors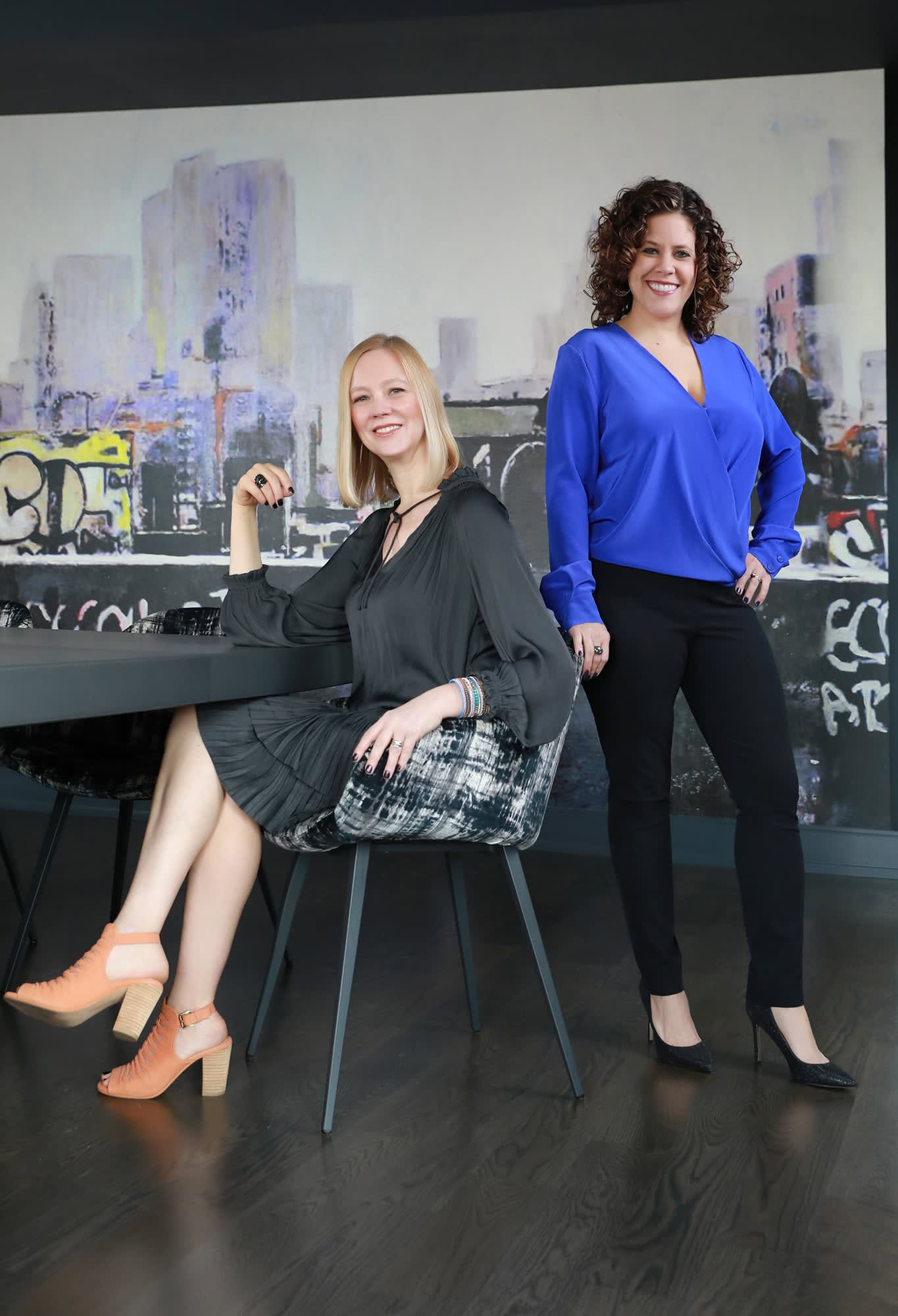 Mia Rao founded the successful Chicago design firm, Mia Rao Design, in 2001. Her vision is a collaborative environment with clients to create spaces that are ideal for each client. Her intuitive nature enables her to quickly attune to each client's unique personality, interests and lifestyle.Diverse creative endeavors led Mia to pursue a Bachelor degree in Interior Design. Her arts-based education enriched her innate design awareness give her the ability to see a space's design from a blank canvas.
Robyn Swanson joined Mia Rao Design in 2007. Mia leads design direction and Robyn focuses on flawless delivery, combining creativity and attention to detail for project perfection. Believing her creative tendencies as a child were hobbies, Robyn pursued a Bachelor's degree in business. After working in the business world and running a construction company with her husband, Robyn decided to focus on her creativity and do something she truly enjoyed. Her business experience and construction background give her added insight into the design process.
Contact [email protected]