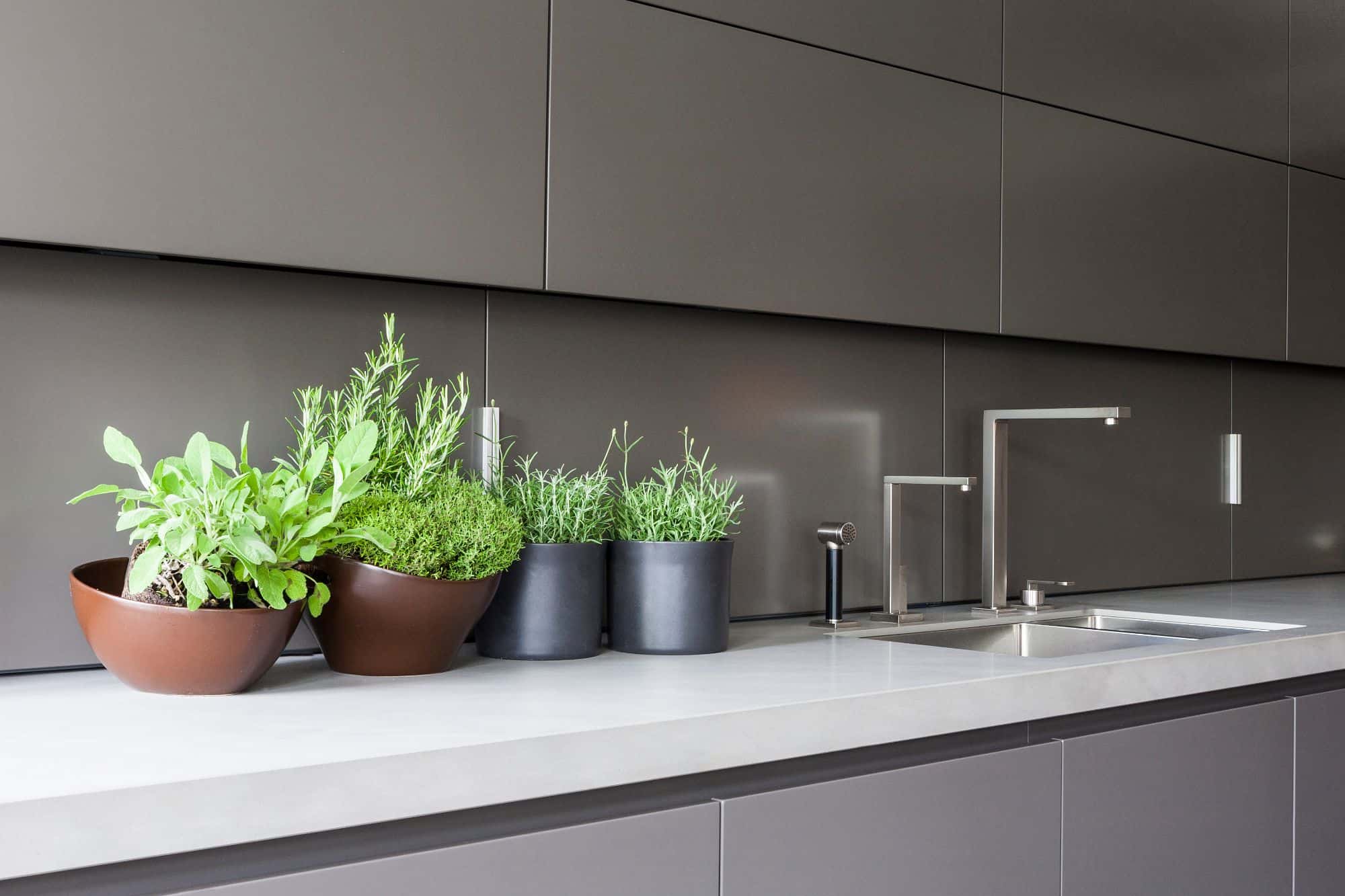 Working from home can prove challenging as everyday things can become major distractions. Even the most seasoned work-at-home ninja can struggle with the ramped-up level of seclusion. Idle minds may find anything to do but focus on the task at hand. Here are some design tips you can use to cure these Covid-time blues!
Serenity means different things to different people, but for most, creating a clean, decluttered space surrounded by the things you love will go a long way to calming your inner spirit. Here is how to get started:
Focus on solutions that keep your countertops open with backsplash components and pocket doors by eggersmann.
Add greenery to your kitchen. Live plants can purify the air and add cheerfulness to boost creativity.
Add a pop of color to boost your mood. Purposeful pops of color move the eye throughout the room to find new and exciting elements.
Open the blinds as natural light improves your stress levels. The sun provides that perfect amount of Vitamin D to ward off depression and keep your spirits high.
Add a favorite natural scent with essential oils, real citrus fruit, or a blend of fragrant aromatic spices simmering on the stove top.
For more tips on creating a serene scene, check out our blog post about Organizing Tips for a More Joyful Home.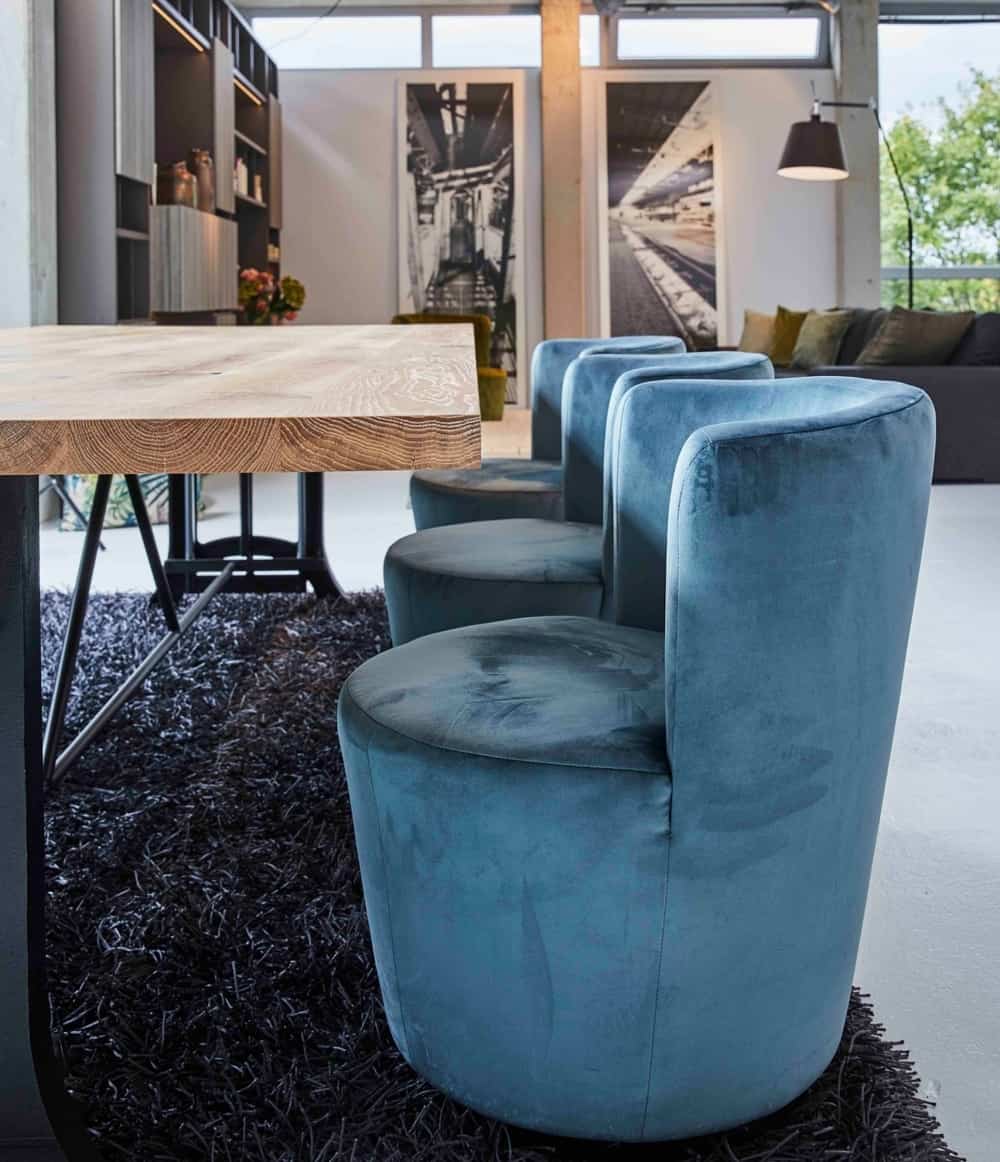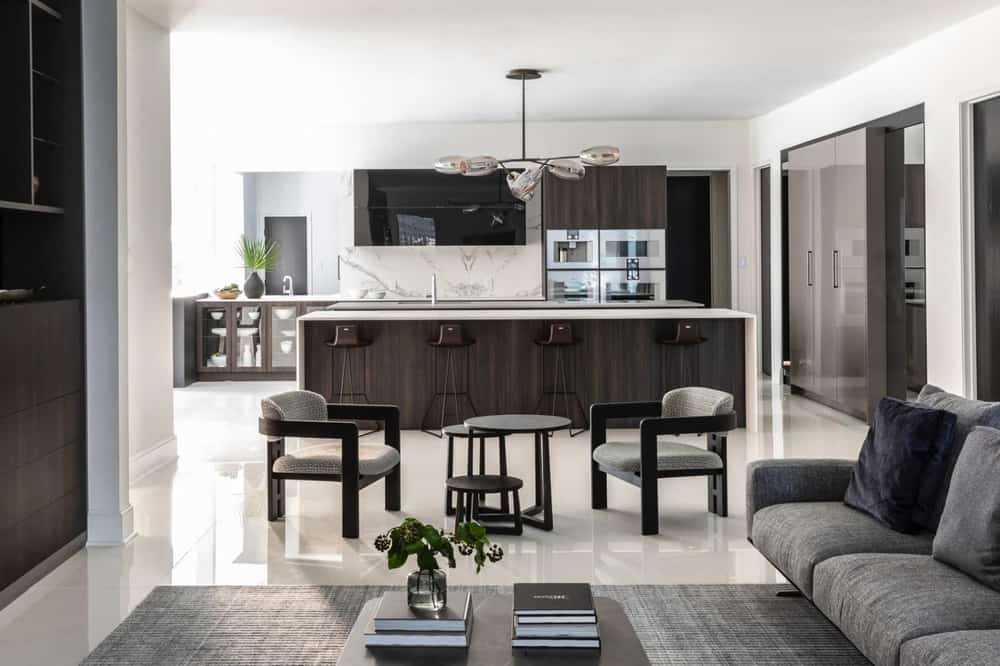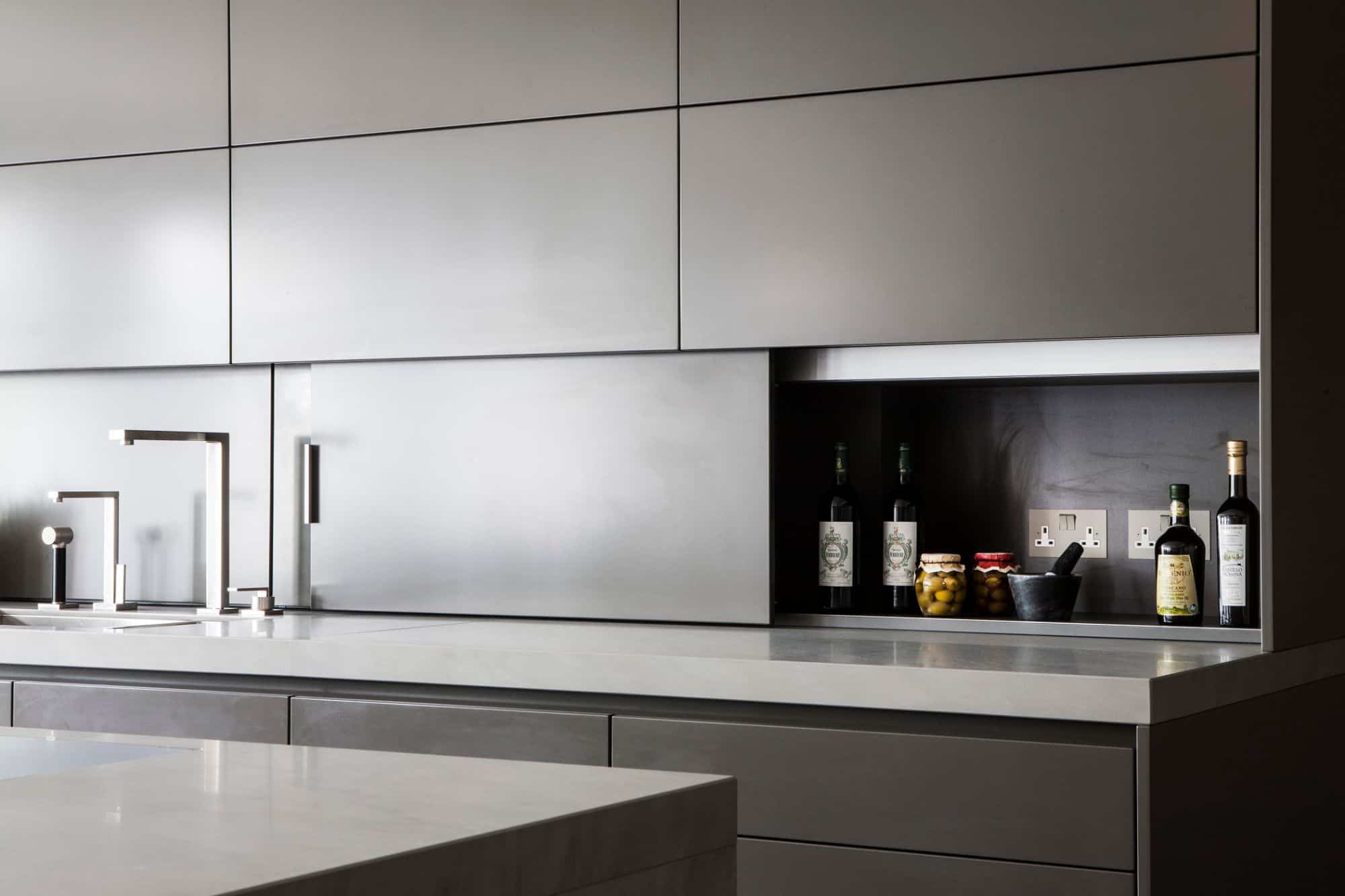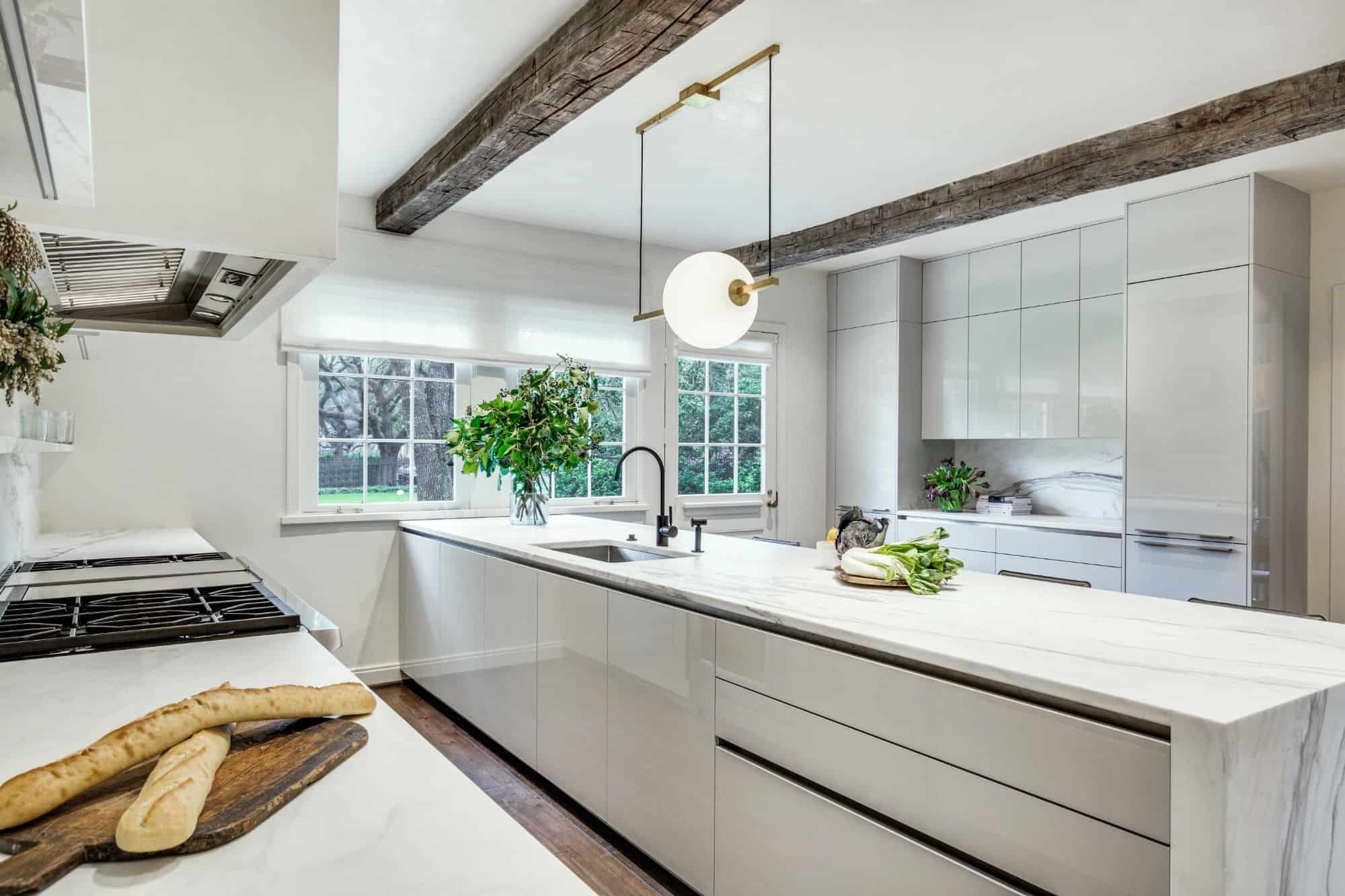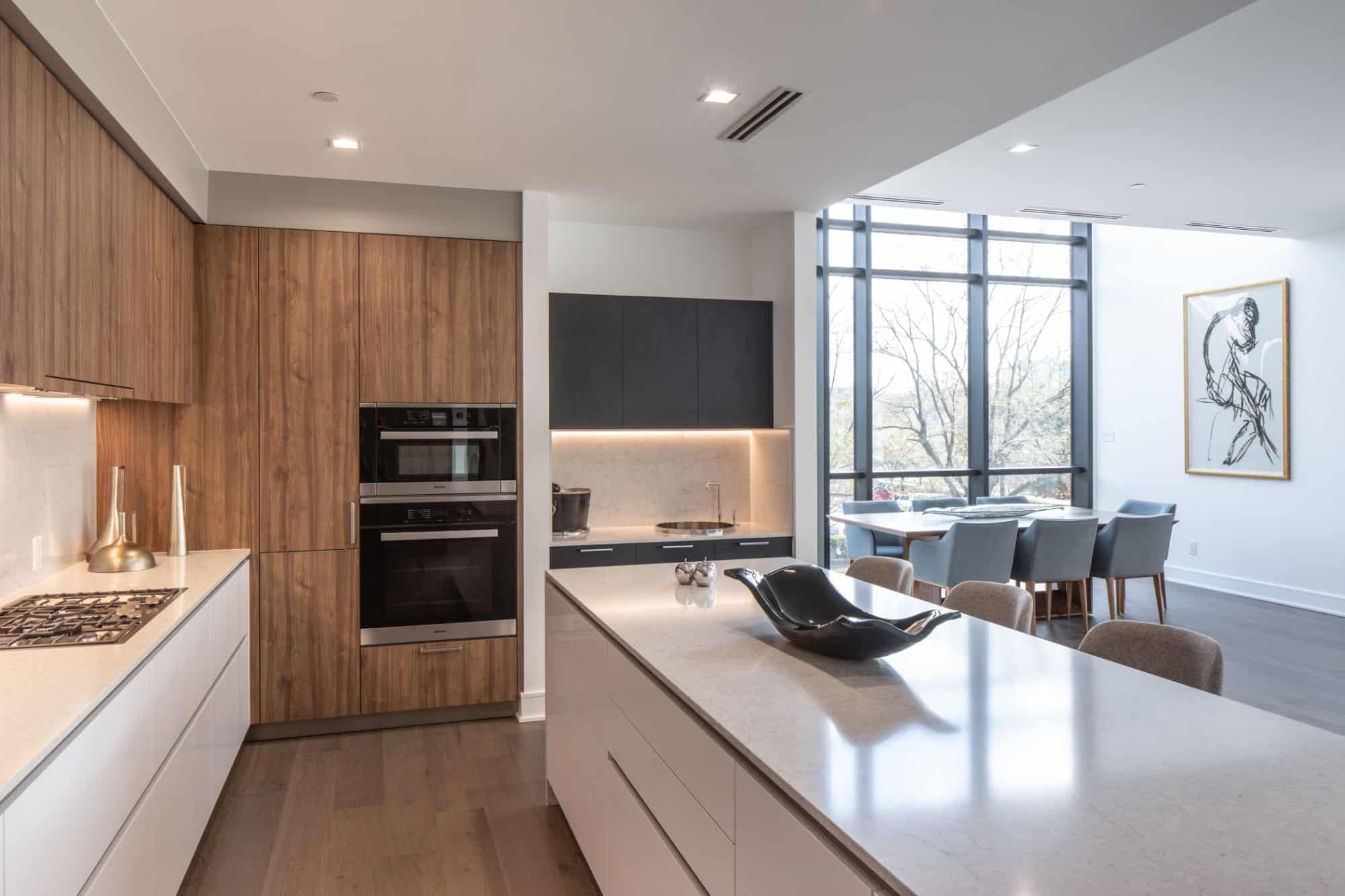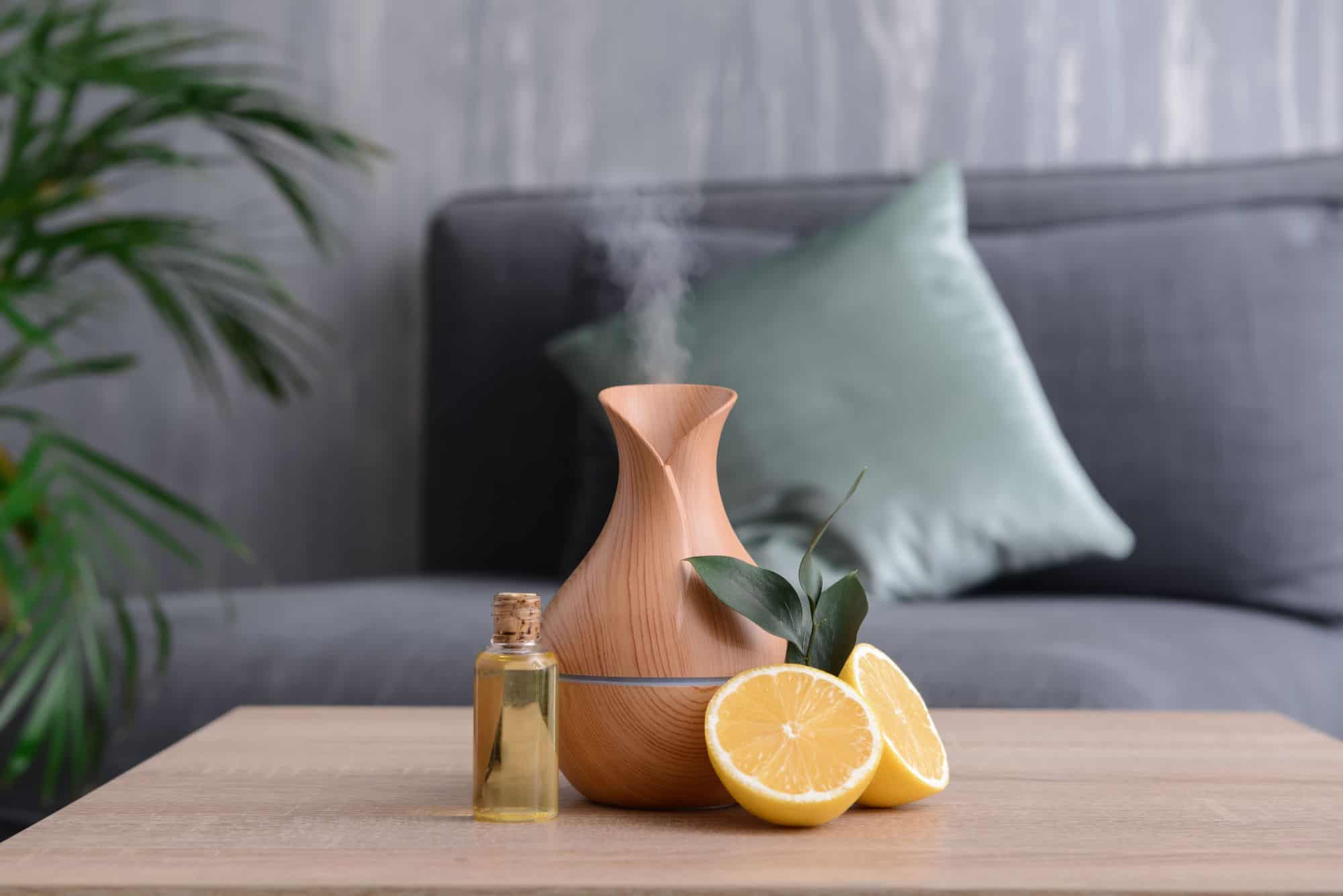 safety cure
Making the sanitation and cleaning of our homes faster and easier is a great way to bring down the stress levels. Here are some tips: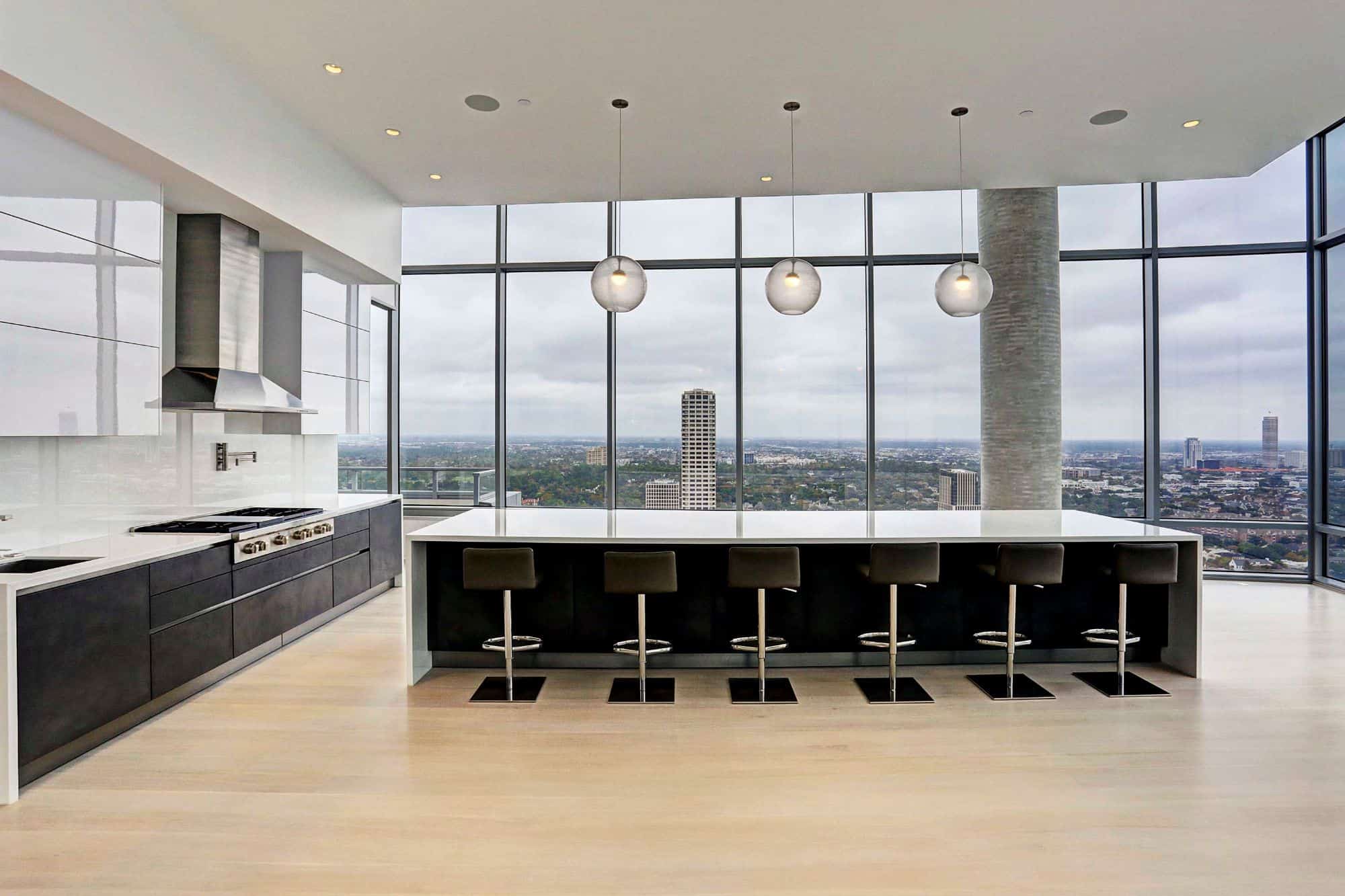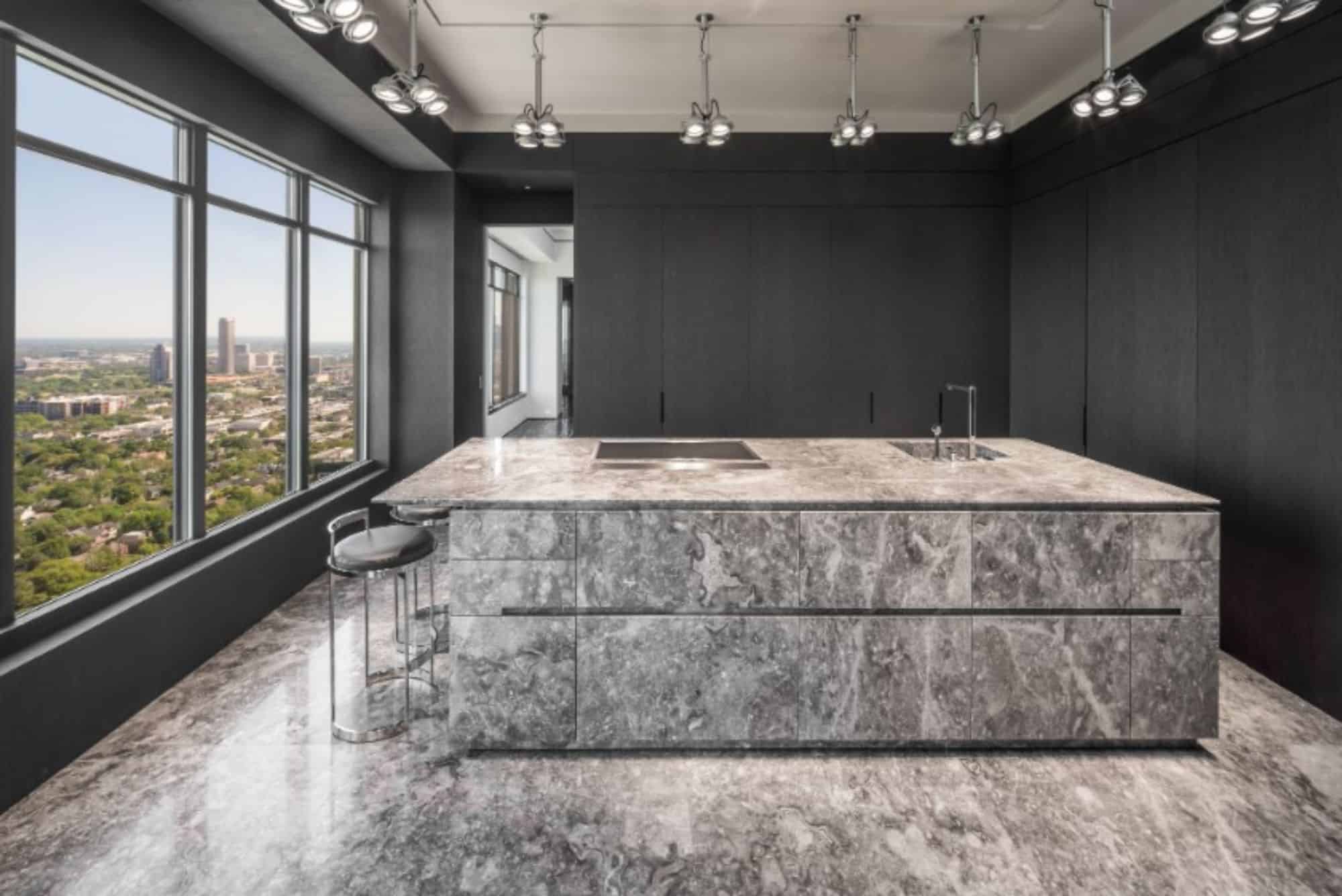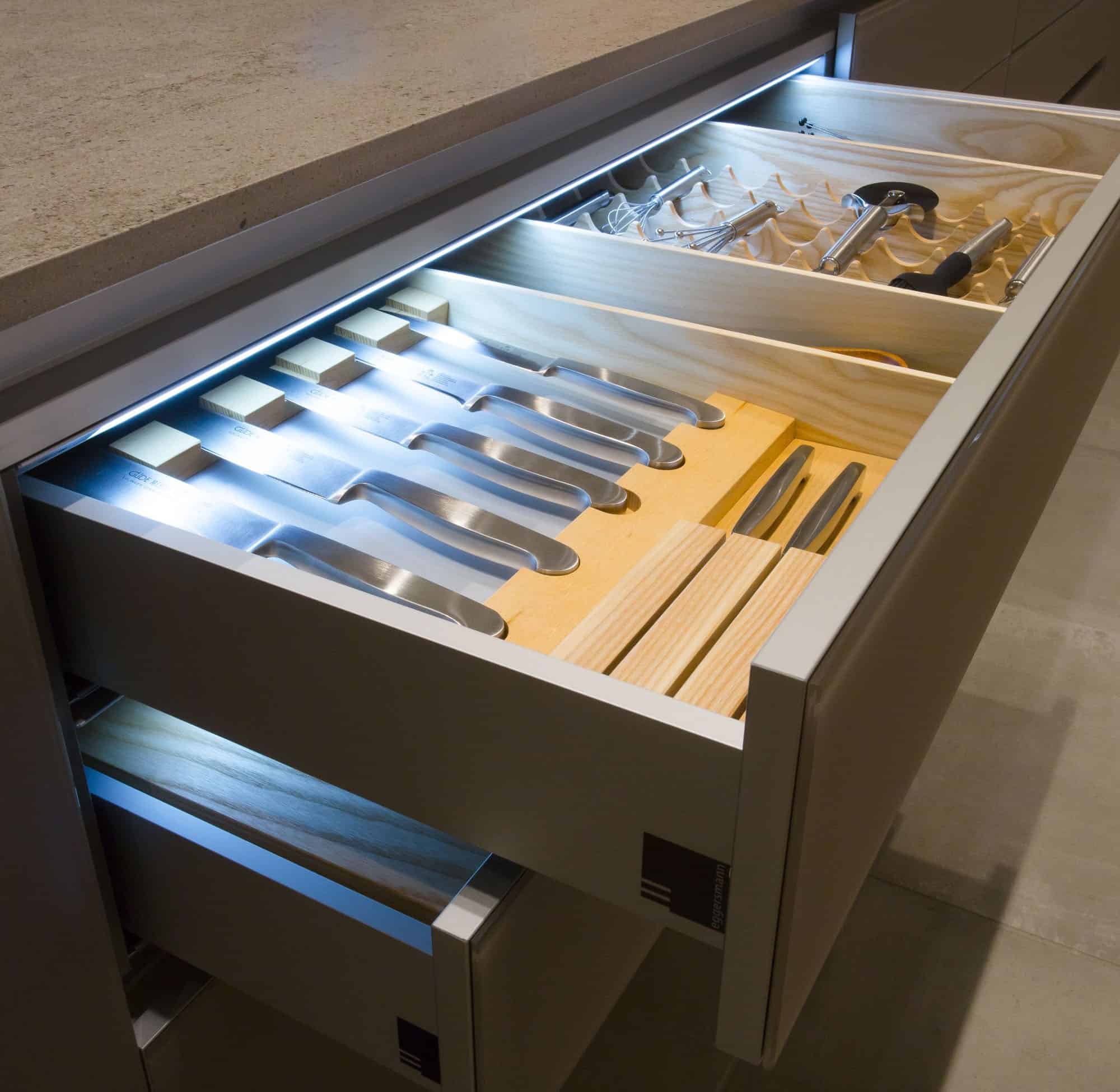 Use a clutter-free minimalistic design. Less is more because it gives you more time for yourself and your family and a more relaxing environment.
Use our easy-to-clean PUR mats for food prep or serving on the counter-top to make easy cleanup.
Think about these longer-term design options for renovations or building your next home:

Push-to-open mechanical and electronic cabinet doors create the opportunity to minimize surfaces that get touched, or for lower cabinets, the bump of a hip creates a no-touch way to open your cabinets.
Select hermetic, non-porous, easy-clean counter-top, backsplash, flooring, and other surfaces. eggersmann offers popular styles and brands from stainless steel to glass to man-made stone-like solid surfaces.
Consider lighting those dark crevices that are so critical to the complete use and enjoyment of your home. Some ideas:

Add a task light in the pantry area to ensure nothing goes unused.
Illuminate inside your utensil drawer for easy location when using them plus it helps ensure the drawer remains spotless and sanitized.
Add interior lights to a cavernous storage cabinet.
body cure
When you work from home, a lack of physical activity and human connection can make us feel secluded and lethargic.
Without the distractions of others around you in an office, it is easy to find yourself staying put for too long. Here are some ideas to help you lower stress, improve your health, and ramp up your metabolism:

Use a standing desk, stack some books, or move your laptop to a higher counter.
Sit on an exercise ball part of the day while working to maintain core strength and focus
Set a timer for regular breaks and plan to use them to move and stretch your muscles. This could be taking a brisk walk or merely doing another house chore.
It is vital to use proper posture. Keep your feet flat in front of you, your knees bent at a 90-120-degree angle. Add an ergonomic keyboard and mouse to give comfort to your hands and wrists.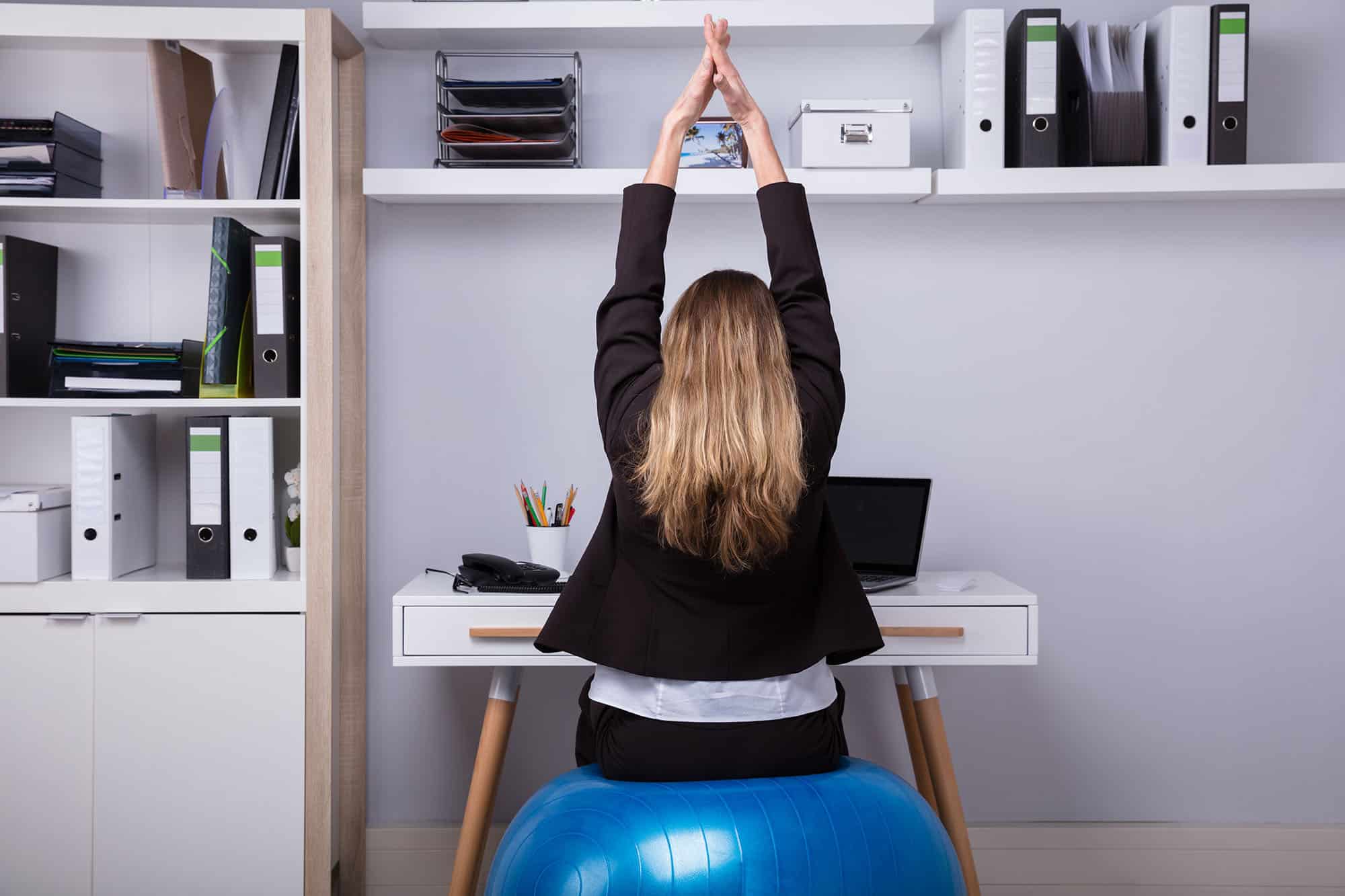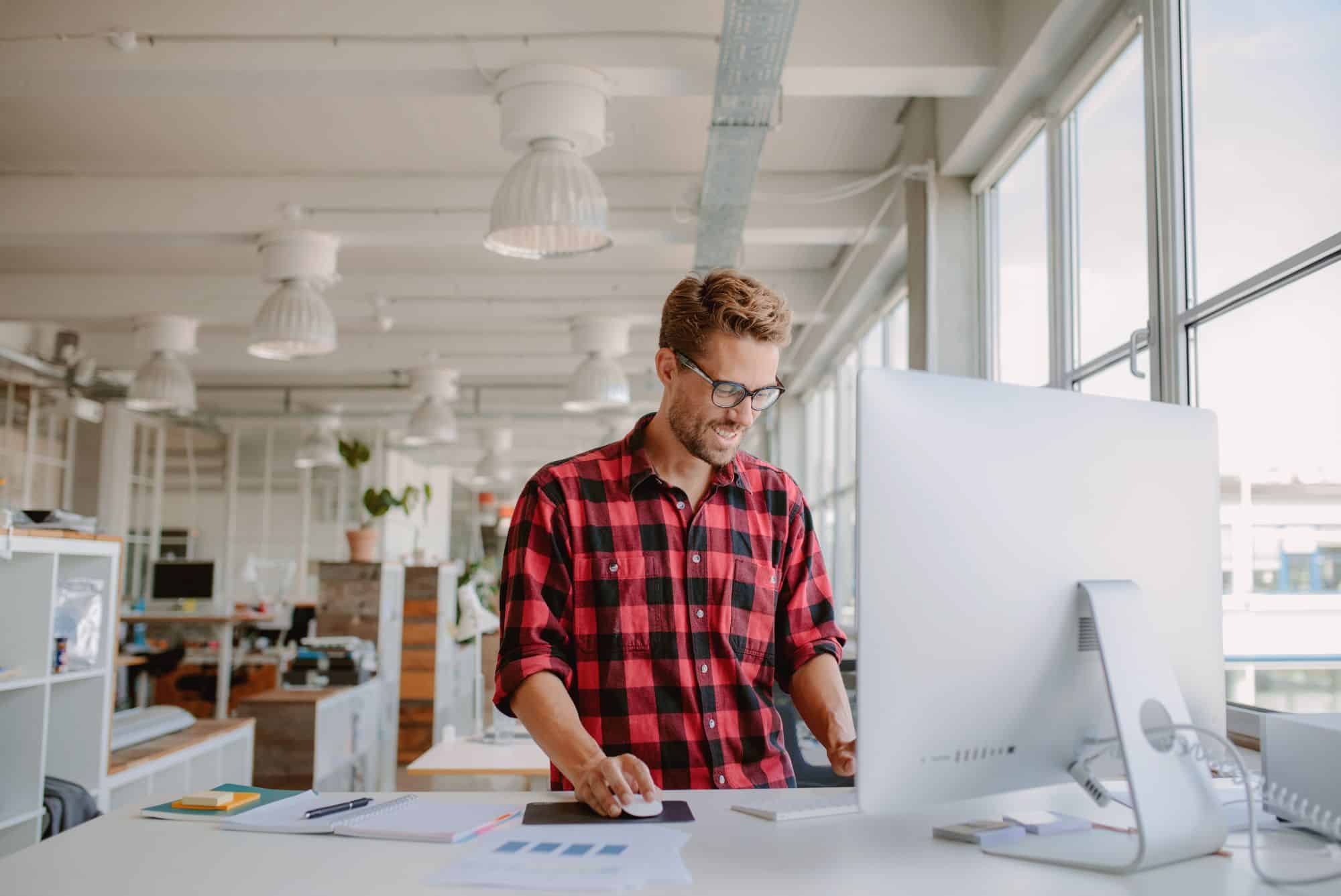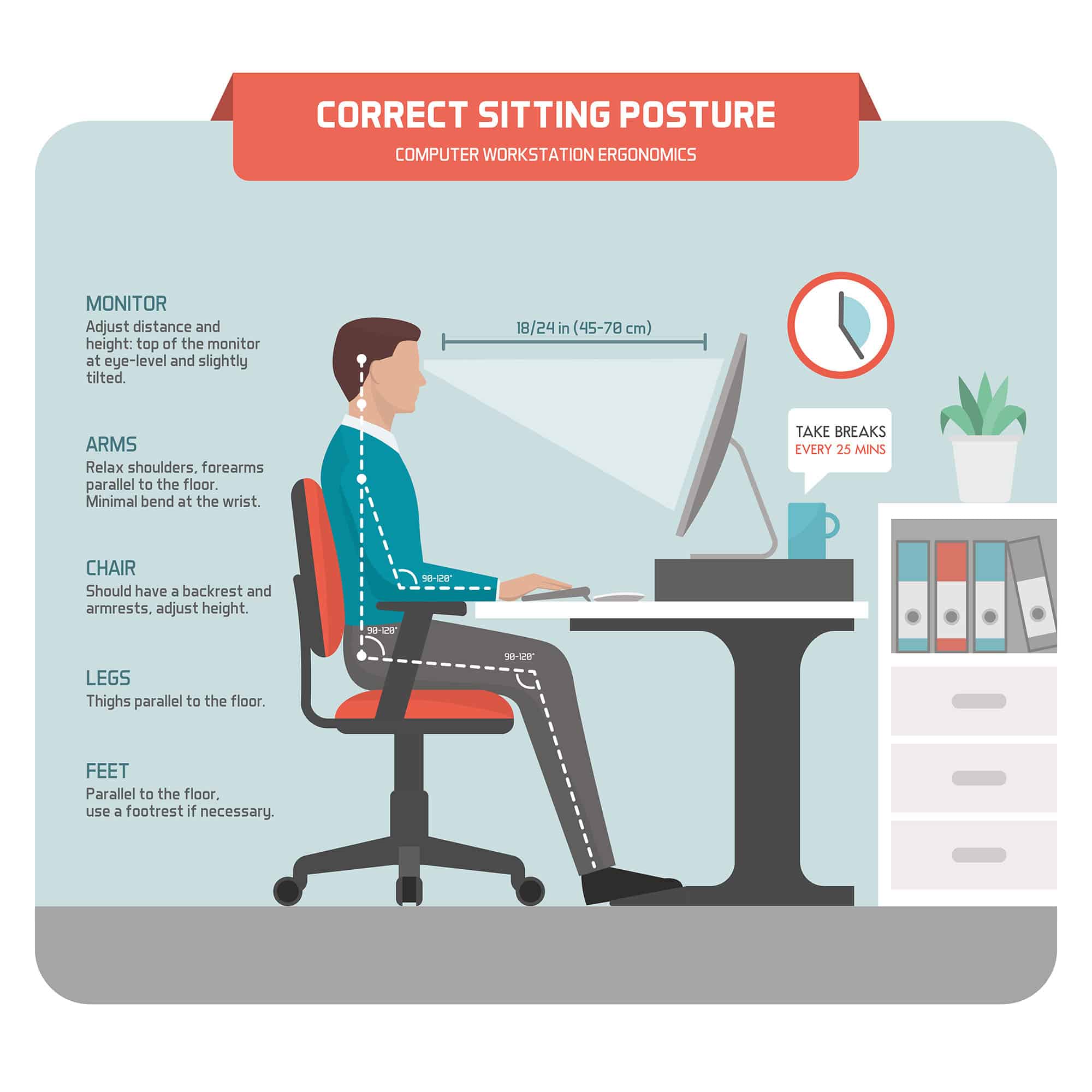 The journey to the design cure starts with a single step.  If you don't have every item available to you, improvise and focus on what you can do today.  We hope that one of the ideas above inspires you to create the flex space needed for you in this unique and challenging time. Serenity now!
Sign Up for Occasional Tips or Send Us a Message