RNDD 7th Annual Gallery Walk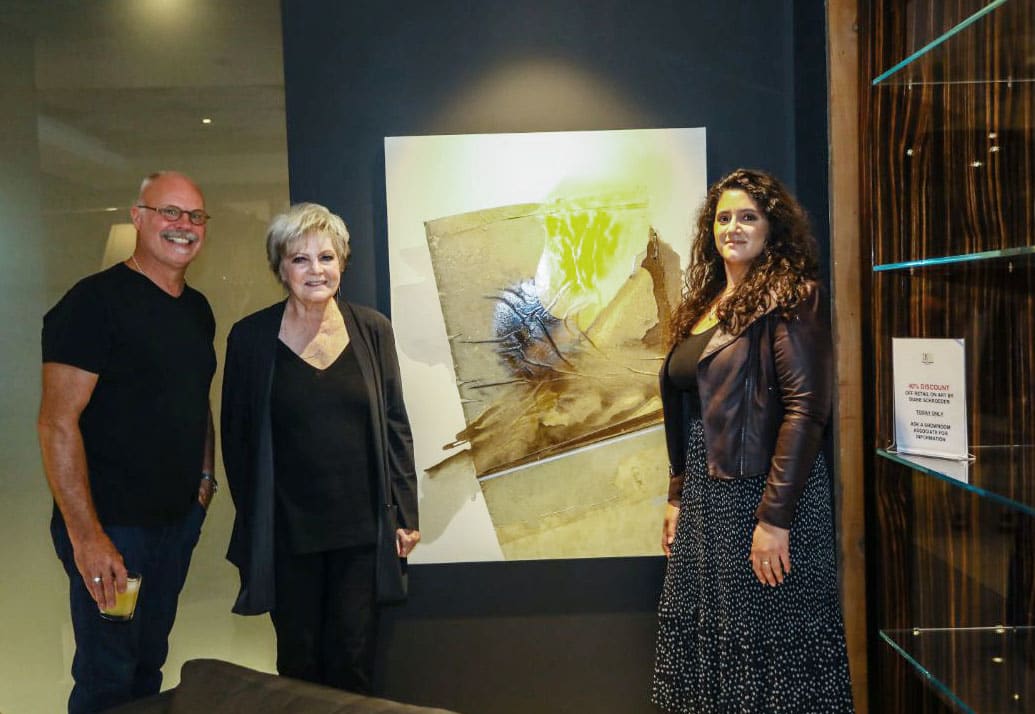 eggersmann Chicago hosted the 7th Annual

River North Design District

Gallery Walk on September 9, 2022. 22 locations in the design district offered a wide variety of special events and exhibitions of 31 artists and 20 designer vignettes. This year, St. Jude Children's Research Hospital received a portion of proceeds from over 1500 tickets sold…the largest attendance ever!
The Eggersmann staff thoroughly enjoyed this community event meeting locals residents, new interior designer faces, several new artists, and some of our clients.
If you missed the event, you can still see the exhibits and vignettes until October, 10, 2022. Or take a peek below into the special night with amazingly creative people:
Artist, Dana DeAno works with collected reclaimed materials, marrying them with more traditional graphite and paint.
Artist, Diane Schroeder's pieces abstractly suggest landscape shapes and textures and the translucence and reflections of atmospheric colors.
Interior Designer, London Walder's approach infuses inspiration from the past, bridging eras of styles to create intriguing and timeless interiors.
Eggersmann Featured Artists & Designer
London Walder, Interior Designer
Our Live Statue Delighted (and Surprised) Guests
Guests were treated to variety of Light bites from Blue Plate Catering and our delicious signature cocktail for the event, the Scarlet Gimlet (vodka, Pom juice, Sprite, lime).
Eggersmann Chicago Staff Thanks Attendees
Harold Skulte, Diana Stavropoulos, and the whole Eggersmann Chicago team wish to thank attendees, artists, interior designer, and Art Walk sponsor,
Daniel Kincade Fine Art
for making this year's RNDD Art Walk the best yet.
Harold Skulte, Diana Stavropoulos,and the entire Eggersmann Chicago team thank the artists, interior designer, attendees, and Art Walk sponsor, Daniel Kincade Fine Art, for the best event yet!
A Few Eggersmann Showroom Attendees