RNDD 6th Annual Gallery Walk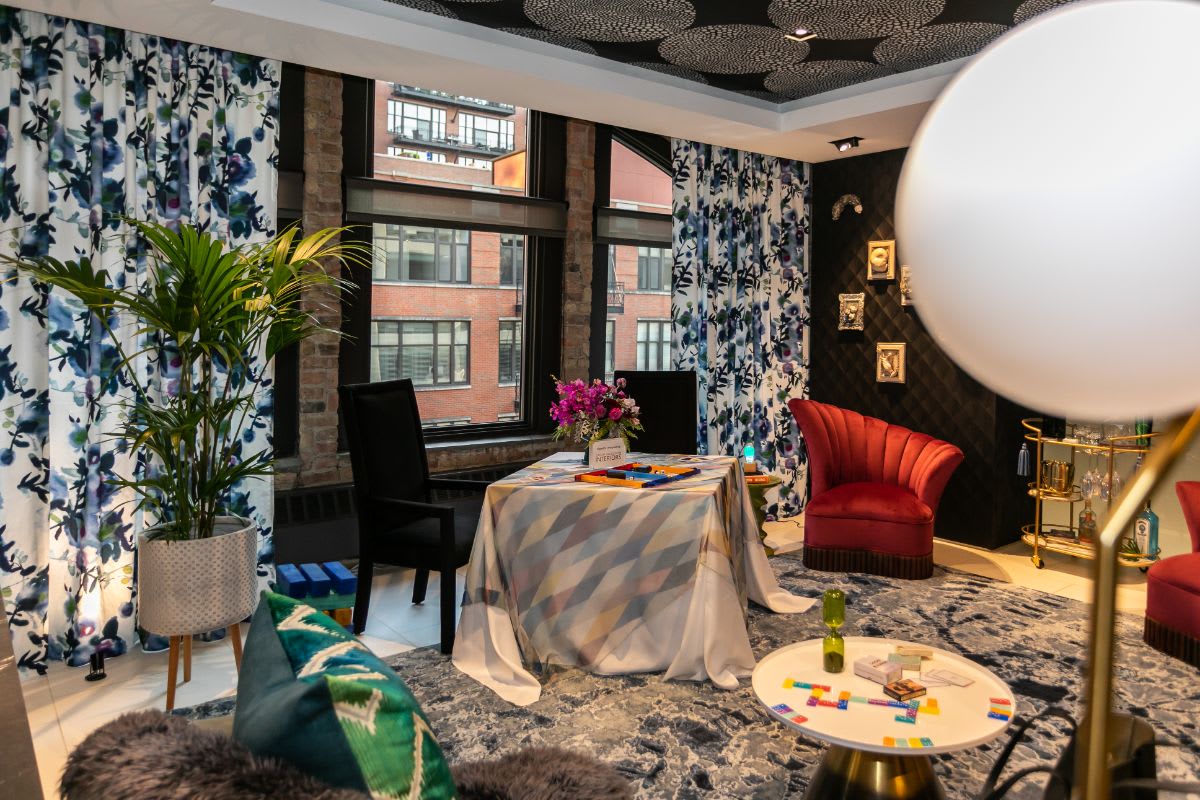 If you missed the event, take a peek into the sights, tastes, touch, smell, and sound during the special night! The curators, salon lb (@salonlb._/), put together an amazing array of sculpture, ceramics, print, mixed media, tapestry, and etching.
Bobbi Meier, exhibited sculpture
Producing work that is sensuous, slightly frightening, and grotesquely humorous has become a means to engage discomfort and anger with situations that cannot be changed. Life's frustrations and the human condition are embedded into her abstract sculptures, drawings, and installations through juxtaposition of delicate and aggressive material manipulation. (bobbimeier.com)
Mia Weiner, exhibited textiles
"Through poetics of the body, I investigate where bodies meet, cross, tangle, and where they pull away. I see the body in its flawed, innately intimate and personal nature as a metaphor for our shortcomings, limits, boundaries, and need for connection. Using the familiarity and tactility of cloth, I bring focused attention to our relationships and how our identities are constructed. Using traditional and non-traditional textile techniques, I create intimate declarations that question the body and its constraints- both physical and emotional." – Mia Weiner (ochigallery.com)
Emily Shopp, exhibited etching & print
"I work in a variety of mediums including painting, drawing, and collage. I am interested in the mass circulation of both printed and digital imagery. My work opens a discourse on vulnerability, perceived confidence, and the objectification of women. I strive to humanize celebrities and create empathy through the exploitation of their candid faltering. My practice is an invitation to consider the absurdity of pageantry, a celebration of societal idolatry, and a beacon for popular culture fanatics." (salonlb.com)
Sarah Jacquelyn Interiors, designed the vignette
At Sarah Jacquelyn Interiors, we believe that thoughtfully conceived spaces can positively impact lives. A space should reflect the identity and lifestyle of the people who live there. We specialize in blending contemporary design with eclectic accents to create beautifully layered, functional interiors that address the unique aesthetics and needs of each of our clients. Our strengths in residential design, project management, and our relationships with reliable vendors and tradespeople make us a valuable partner on your design project. (www.sarahjacquelyninteriors.com)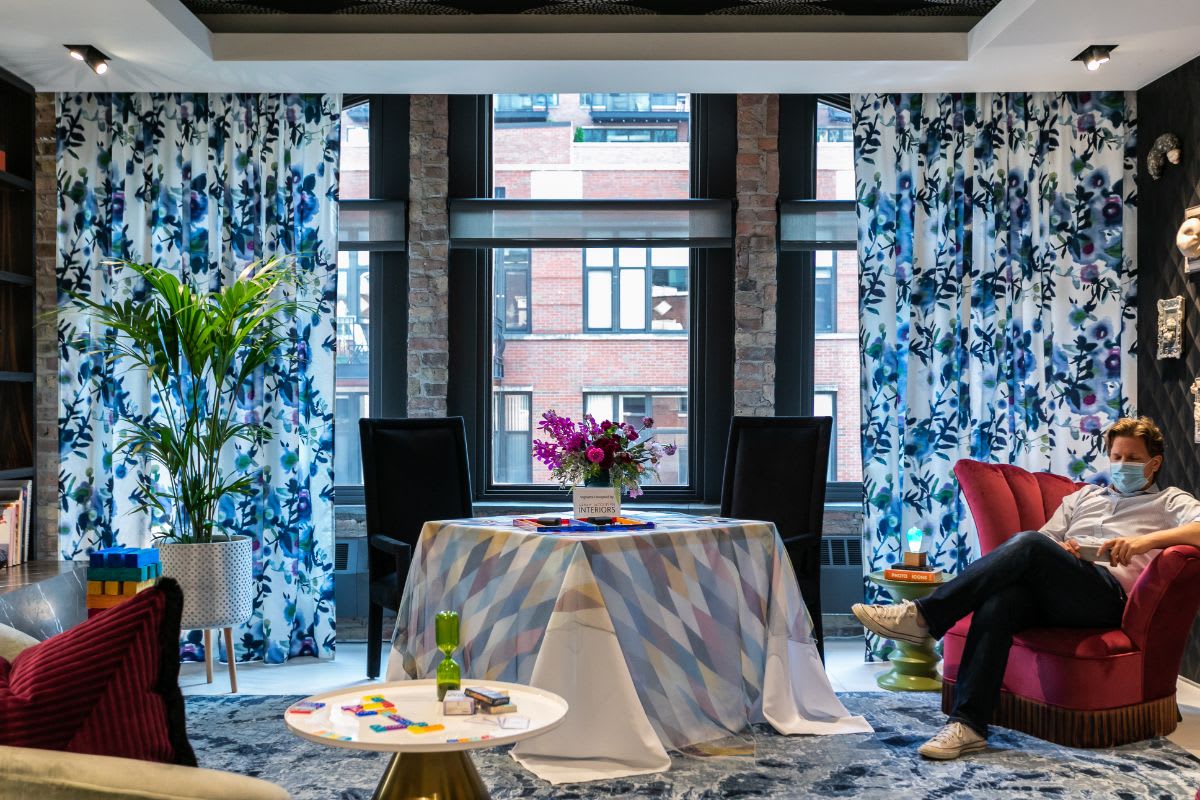 Guests indulged on flavorful creations and our delicious signature cocktail, the Scarlet Gimlet.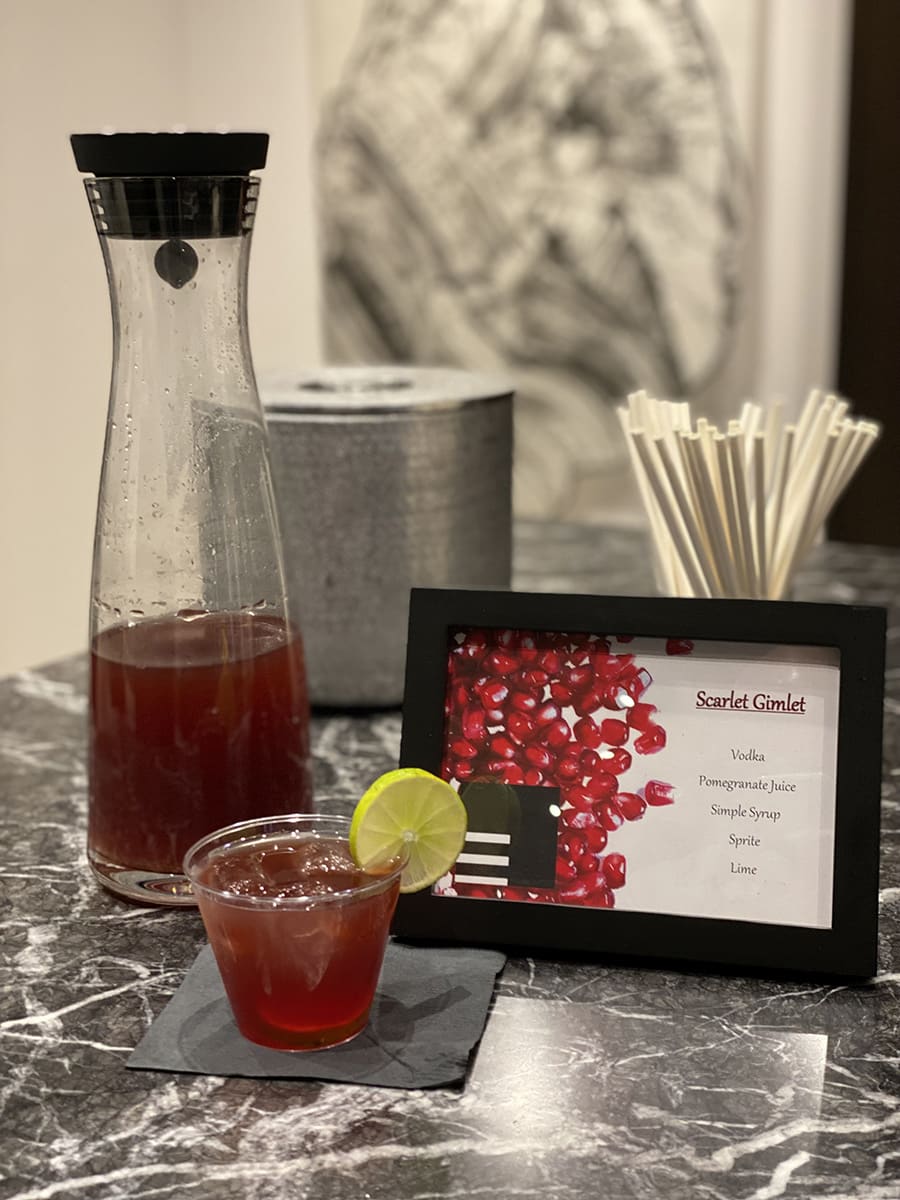 The eggersmann team prepared an interactive coral sponge artwork for guests to add their own colors, texture and interpretation. The pieces were then raffled off in a social media hashtag challenge!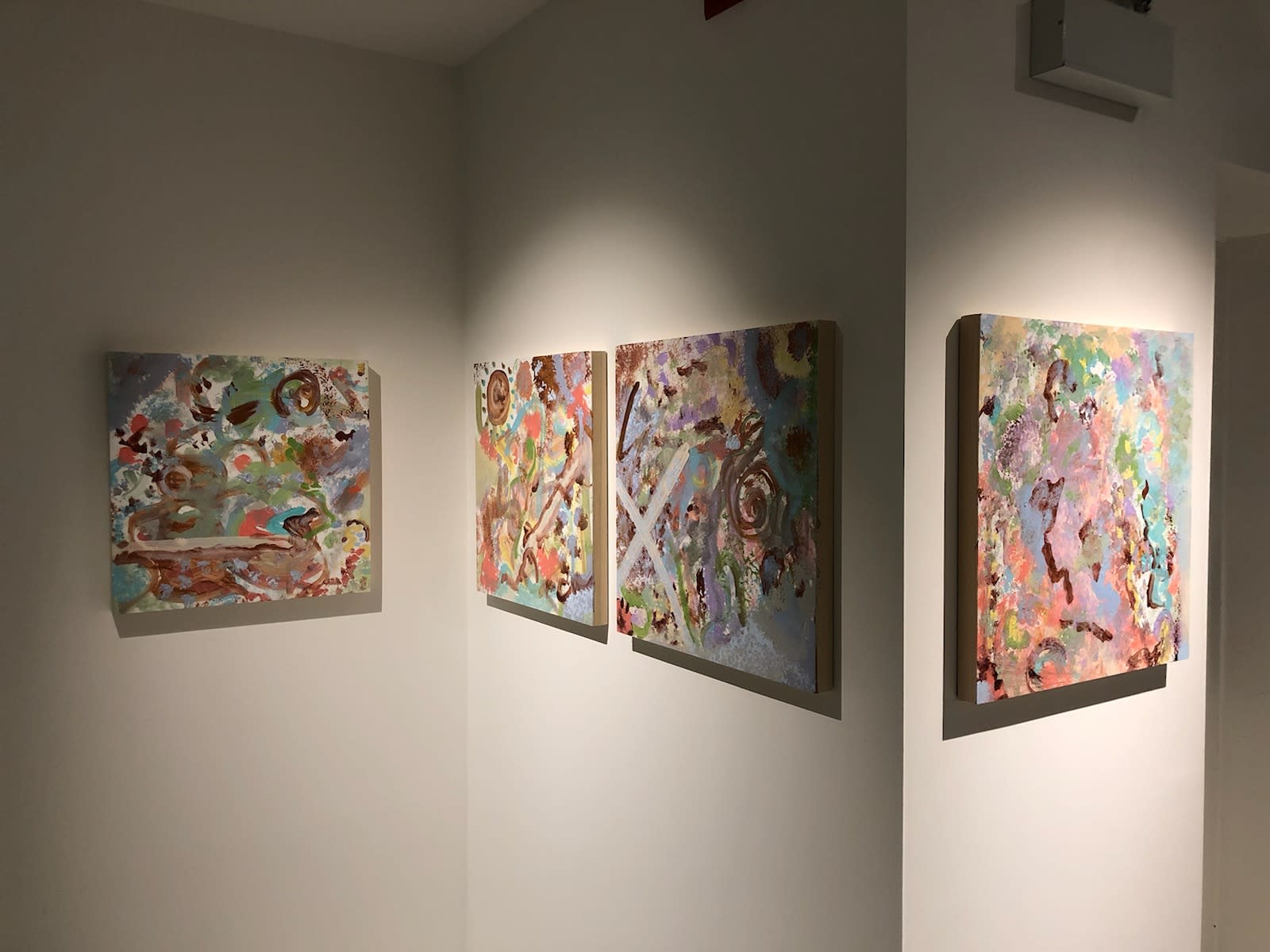 While guests explored our exhibit, we invited them to smell three very different scents of Zest, Smoked Woods, & Meadow.
A carefully designed playlist surrounded the studio space with a mix of upbeat tempos and contemporary hits.
some highlights from the night!