The very traditional, 100-year-old home is in Hancock Park, an aristocratic neighborhood of LA once home to Howard Hughes.
The goal of the renovation was to modernize and update the older traditional home's kitchen and breakfast room creating one larger space.
This type of renovation is a rare ask for eggersmann because most designers, architects, and builders assume that all eggersmann designed spaces are too modern for a modernized traditional space (we wish more would ask because we will surprise you).
The homeowner did have preconceived notions of traditional elements such as framed doors and was concerned about how a contemporary kitchen would fit in this very old traditional home. This client, however, was open-minded and wanted to go more modern without being too sleek. Keeping some traditional touches and a warmth were top priorities.
The ask: create a brighter modern space in a relatively small footprint that honors the history of the home.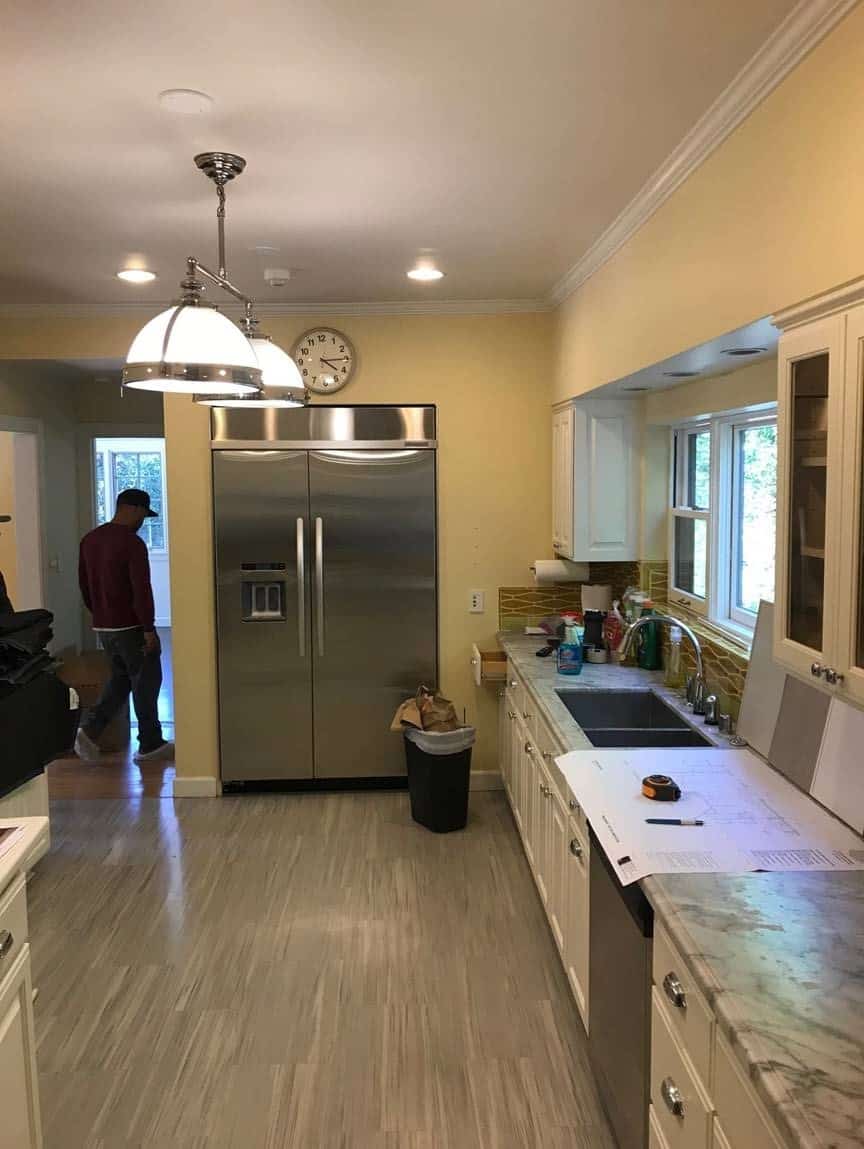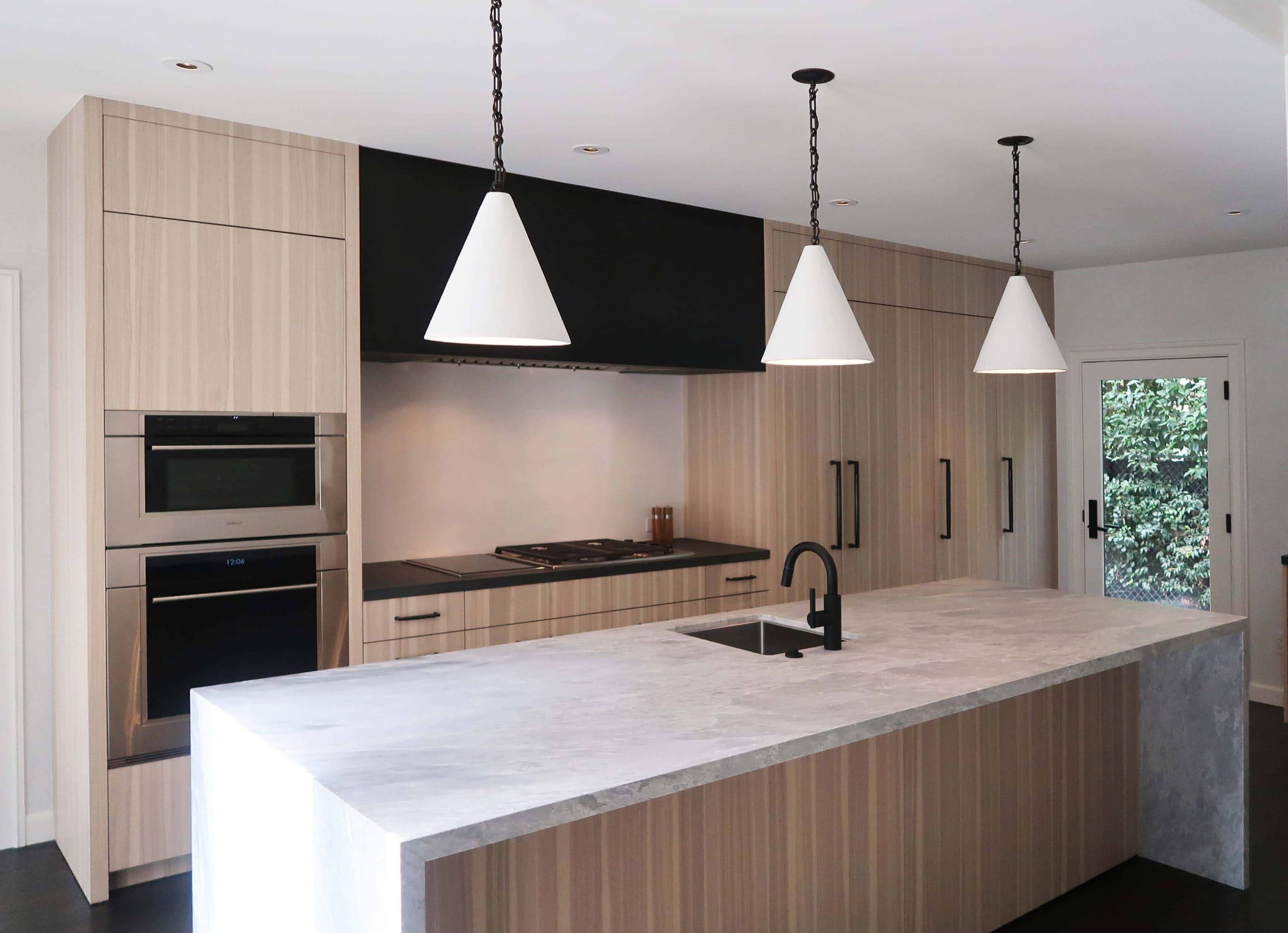 After working with the eggersmann design team, a compromise emerged with fairly modern cabinetry, kept simple, no framed doors or moldings. But various touches such as more traditional hardware sourced by the client created the fit with the home the client wanted.
The homeowner planned to keep the home's dark wood floors, so we suggested a light wood in the new kitchen space to contrast. We chose our "Core Ash" wood finish for the flat panel cabinets which added a lot of interest as well as feeling modern and exotically traditional at the same time.
A light bianco perla marble for the island countertop and a black granite in our leather finish for the perimeter tops created a dynamic visual design. The dark perimeter tops, dark oil rubbed bronze custom hood, and dark bronze hardware offered nice contrast against our light wood cabinets used. Note that the client sourced their own hardware as they wanted a specific more traditional look…that is they type of compromise we can work with to make a kitchen exactly what you want.
We kept the walls light and simple with a clean textural Venetian plaster finish. To keep the enlarged space open and feeling spacious, we designed the kitchen with no wall cabinets, opting for have several full-height cabinets for storage traditionally kept in wall cabinets. It created a super clean line aesthetic to the finished design while giving a nod to traditional cupboard style cabinets some call "pie safes" that would have been used when the home was built.
The modernization of this traditional home's kitchen was topped off with integrated Sub Zero refrigerator/freezer, Wolf cooking appliances, and a pair of integrated Miele dishwashers, one by each sink.
The solutions:  an inviting supremely functional space that, while modern, nods to the traditional style.
The homeowner collaborated with Brian Allen, designer and showroom manager from eggersmann Kitchens | Home Living of Los Angeles.
get more projects and news about eggersmann in your inbox
"*" indicates required fields