luxury black & white kitchens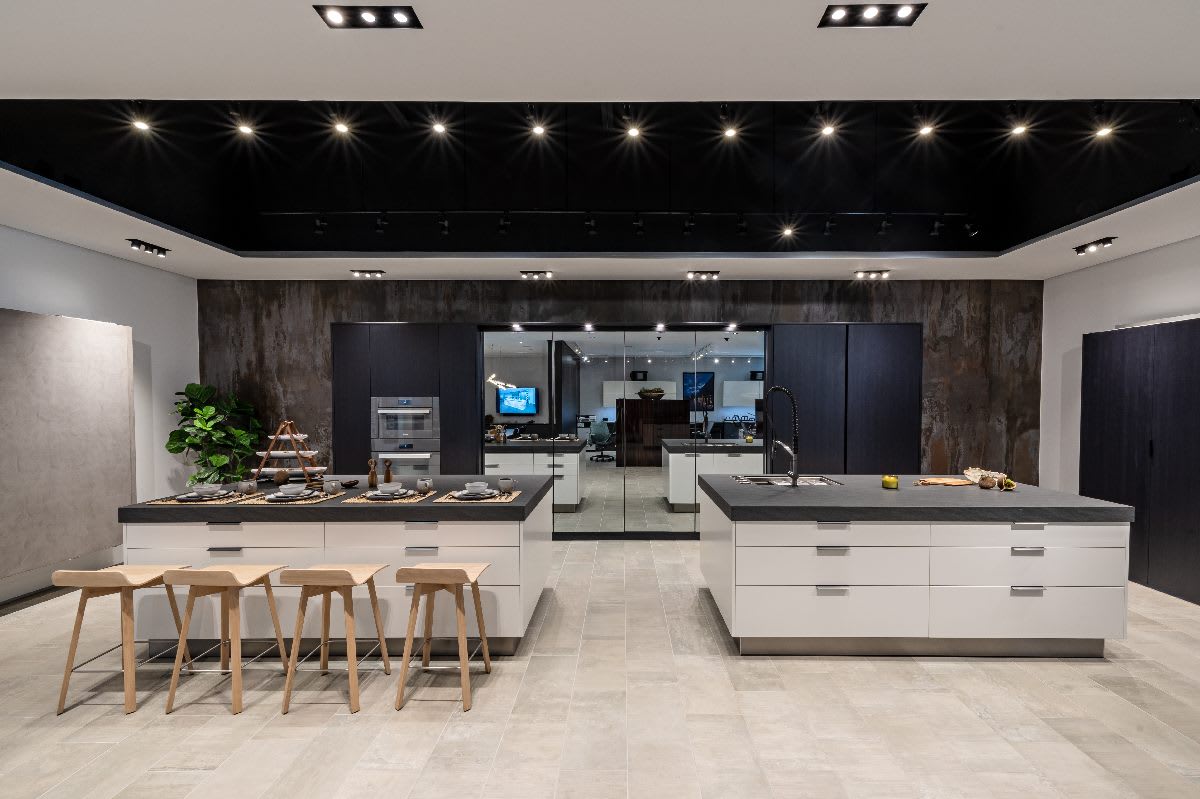 the many styles of black and white
While a black and white kitchen is classic, it is rarely boring. Our eggersmann monochromatic black and white kitchen designs combine these polar-opposite colors in ways that suit our clients' personalities. Sometimes we design for calm, other times for the "wow" factor, and sometimes for that comfortable palette that feels like it has always been there.
What's your favorite way to use black and white in a kitchen?
Our large variety of finishes offer the opportunity to bring in warmth, not just in the rich tones of unique black and white finishes, but also through the contrast of using natural wood. Often it is the statement piece that pulls the room together.
One of the best things about a black and white kitchen is that it is the perfect backdrop to colorful artwork, floral arrangements, furniture, or objet d'art. So easily changed out for new colors with the season or your mood.
dark and light…almost black and white
Achieve the black and white appeal with shades of black and patterned white. It is not the truly monochromatic palette you expect, but definitely resonates the black and white kitchen appeal.
If you find that the sleek black and white is not your style, our virtually unlimited number of finishes are to the rescue. Try texture!
black and white stone for your kitchen
To create the starting point for your black and white kitchen or even to just add a hint of classic black and white to your kitchen of a different color, we have a myriad of stones that will make the statement you want to make.
ready to design your black and white dream kitchen?
Visit an eggersmann showroom near you to discuss your design preferences and storage needs or drop us a line below.
"*" indicates required fields