eggersmann customizes every space | featured in Paper City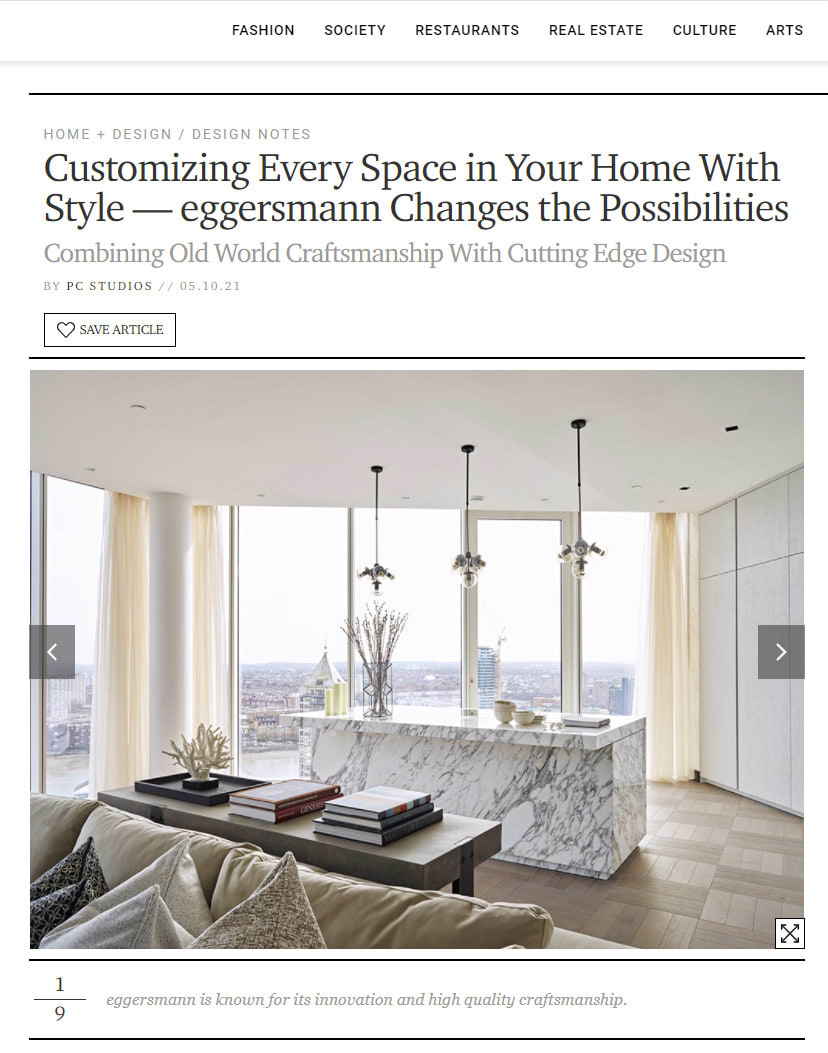 "It has never been more important for your home to truly reflect who you are and the needs of you and your family. There's no one-size-fits-all approach to home design and no one understands that better than eggersmann. The German-made cabinetry brand that's grown into much more designs for how people truly live, taking into consideration personal style, space and comfort needs.
Innovation and quality craftsmanship run deep within eggersmann, but so does the ability to create customized and personalized spaces for every room in the home.
Have an outdated room in need of a luxe pick-me-up? Do you crave old world craftsmanship with modern day detailing? It's time to discover how eggersmann can transform every room with distinctive vision and its expert design and installation staff."
– Papercity.com