very peri, color of the year 2022, in the kitchen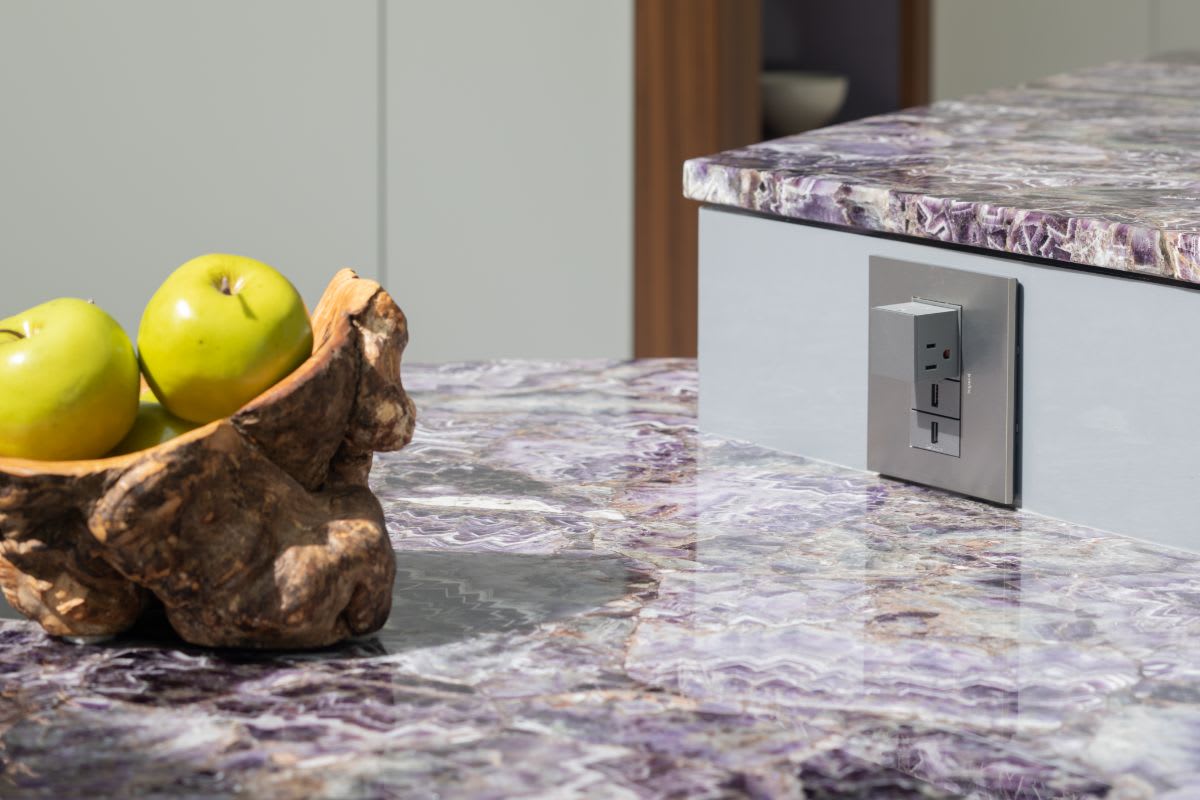 Pantone 17-3938 Very Peri is Color of the Year 2022. This eagerly awaited announcement   turned extra intriguing when it was discovered that this violet-blue hue is Pantone's own creation.
The only other time Pantone has created a hue the colorful honor was the very first Color of the Year in 1999, Cerulean.
2022's soft periwinkle is both vibrant and calming at the same time. The perfect color for the beginning of life after the pandemic.
subtle, yet bold use of very peri
Our Houston luxury kitchen design team is already on board having designed a stunning kitchen featuring none other than the Very Peri chroma. The minimal kitchen is literally a jewel box featuring a hexagonal tiered islands topped with semi-precious stone, amethyst. The stunning countertop stands out among the white and metallic gray cabinets juxtaposed with the warmth of walnut.
The use of the blues with violet-red undertones was sparing, but impactful. The periwinkle tones are both subtle and front-and-center in this modern luxury kitchen. The cabinets are white, metallic gray, and a thoroughly contemporary horizontal grained walnut. Though the finishes are diverse, their combination reads neutral letting the Very Peri-infused countertop of amethyst stone take center stage.
spreading very peri touches throughout
To pull the color throughout the space, Karat High Gloss Lacquer RAL 4012 Pearl Blackberry paint adorns the back of the corner curio cabinet and hideaway bar area in the dining room. This use of the periwinkle hue is so unique that the subtle color demands your attention.