skywalk Cantilevered Kitchen Island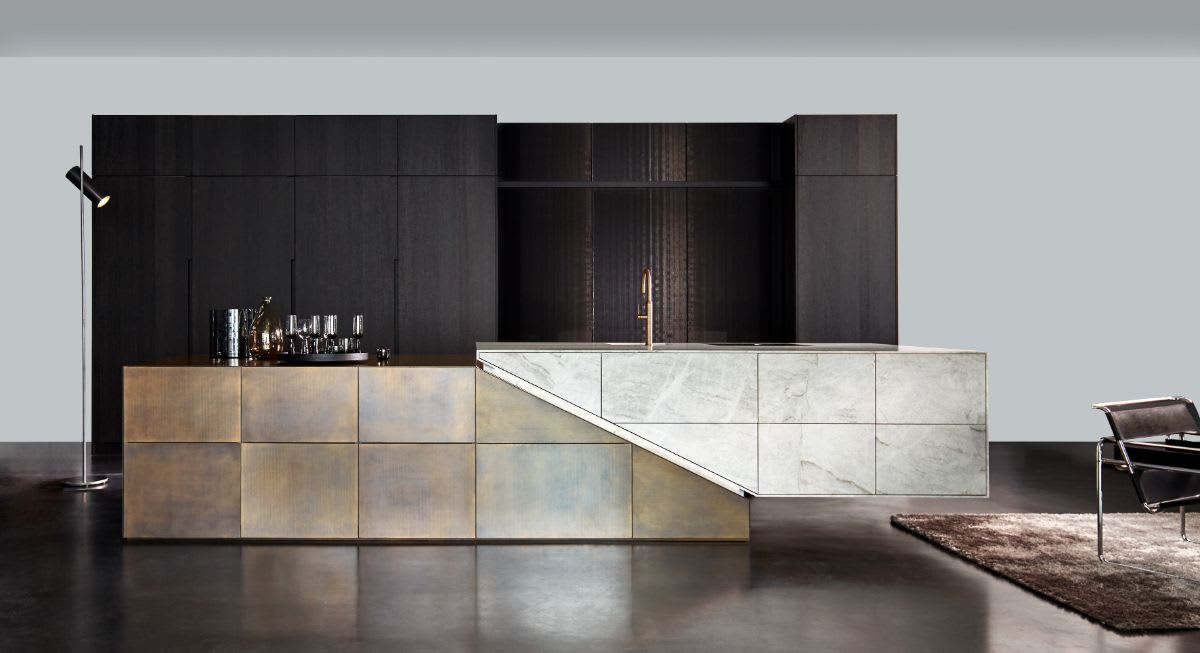 Continually innovating cabinetry design, eggersmann introduced a stunningly exceptional new kitchen island design, skywalk®. The skywalk island defies gravity with its unexpected cantilevered design and angled LED under-lighting.
The avant-garde masterpiece brings art front and central into the kitchen redefining, in fact, erasing conventional norms and adding a touch of contemporary sophistication to its awe-inspiring presence.
The inventive design for the popular eggersmann unique stone-clad cabinetry collection breaks up the monolithic character of classic kitchen islands. The island's elements, made of solid natural stone, appear to float though a central structural element guarantees stability and accommodates essential installations. A spectacular diagonal shift between the island elements is an exclusively eggersmann detail, making skywalk uniquely designed for every home.