Eggersmann Kitchen Part of a Remodel Featured in LuxeDaily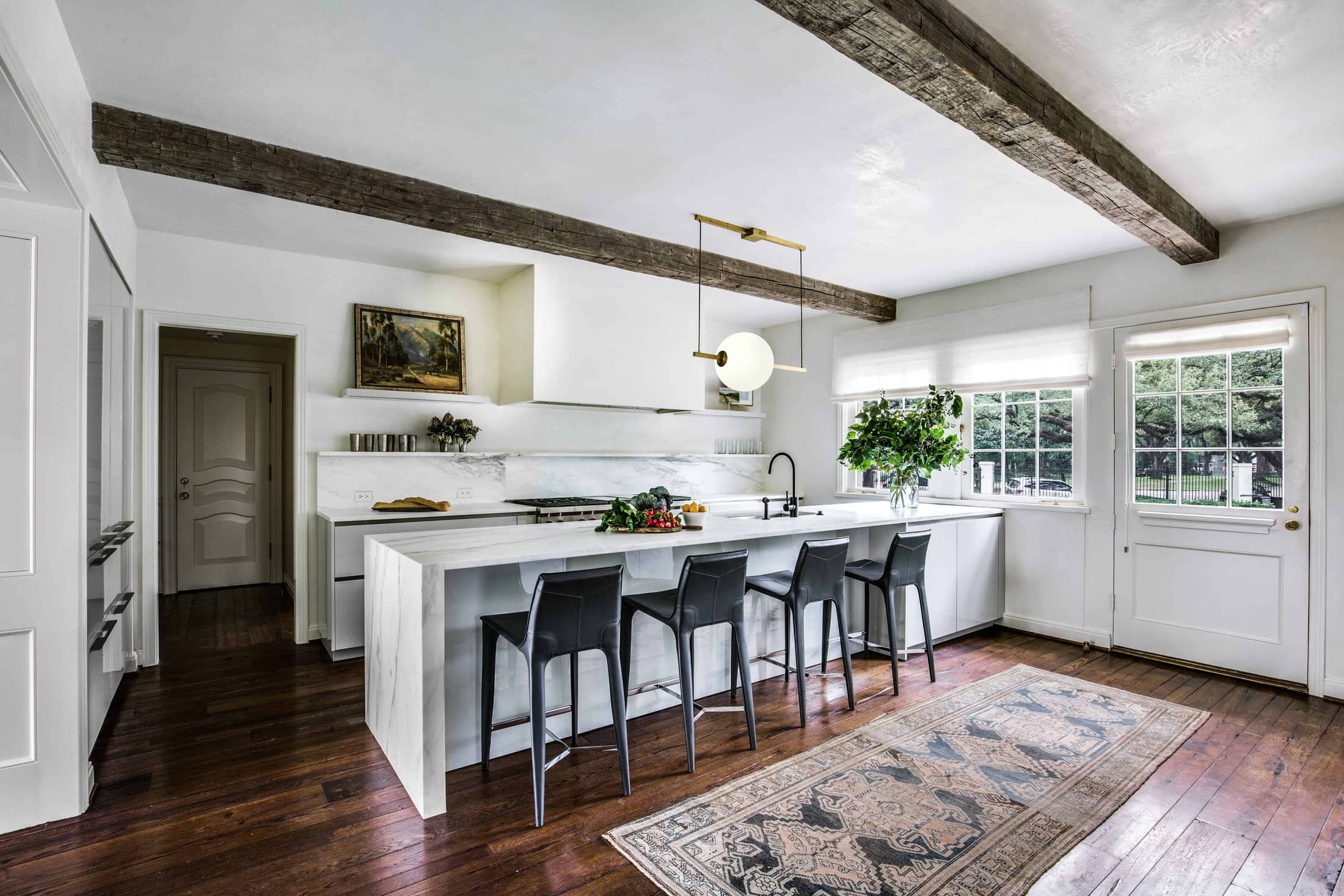 eggersmann Houston is thrilled that one of their clients's stunning homes was featured in LuxeDaily. The 1939 home is located in the Houston Museum District. The homeowners' vision of a Parisian home with modern amenities was brought to life by a host of talented designers, architects, artists, and artisans including Houston interior designer, Megan Lonergan, and our eggersmann Houston team.
The refurbished home oozes European flair with strong French influences punctuated with a few Italian pieces strewn throughout. Surprisingly, our ultra-modern German kitchen solutions were chosen to be a part of this well-planned restatement of this graceful home. We think it was an exquisite choice and adore how the old world hand-hewn ceiling beams bring the modernity down to a comfortable humanity.
Read the full LuxeDaily article about this Parisian Apartment style renovation that includes a Germann eggersmann kitchen.
Highlights of Featured eggersmann Kitchen