Making the Functional Fabulous, a Designer's Event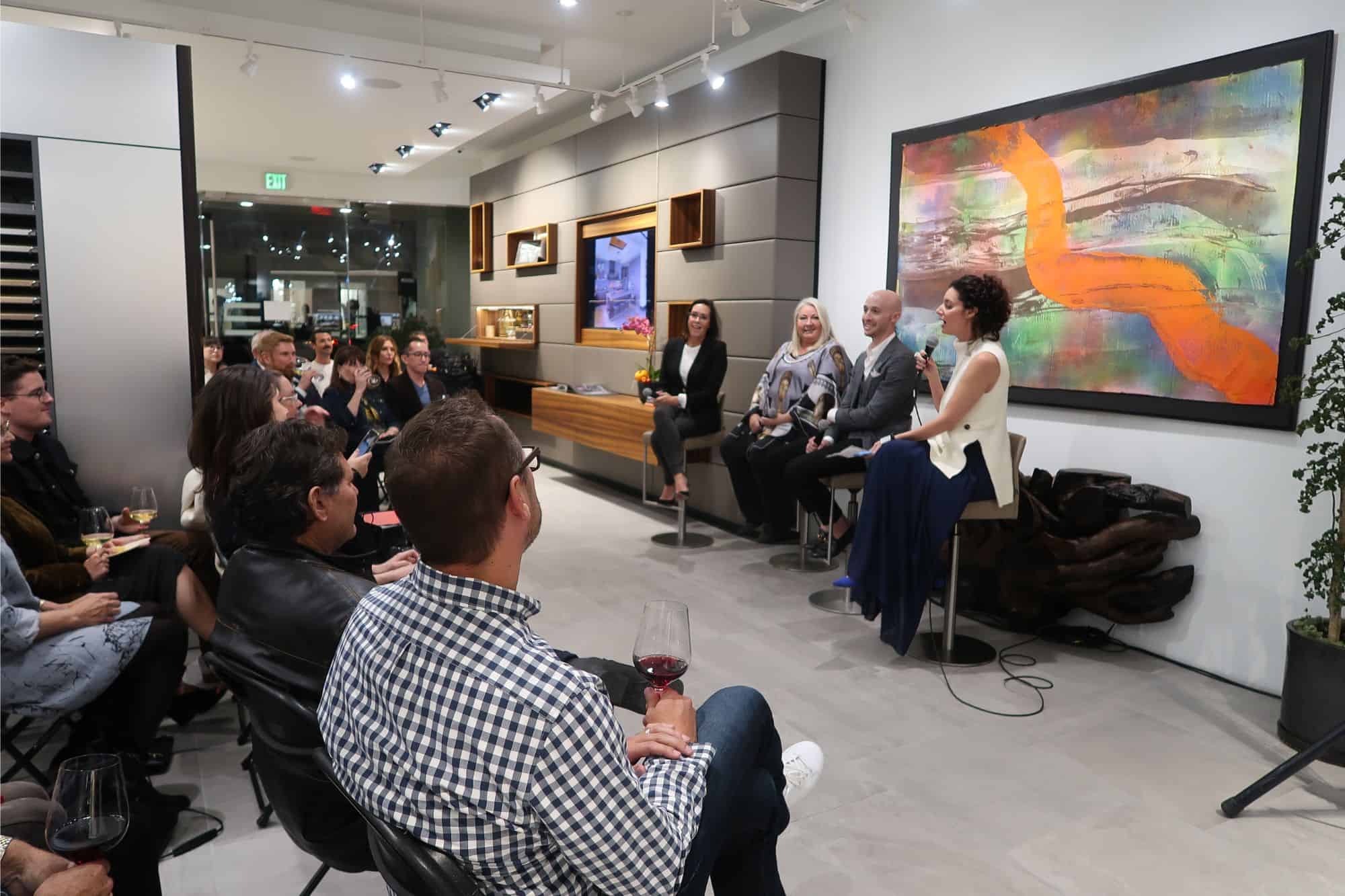 It was a full house on November 6th at our eggersmann LA showroom as designers clamored to get tips and ideas from our distinguished panel of designers:
Noted design and lifestyle editor, Arianne Nardo
Kitchen designer, Laurie Haefele, Haefele Design
Architect, Suzanne Shepela, associate at Landry Design Group
Interior designer, Jason Kalman, partner in Magni Kalman Design
The panel shared fun ideas as well as tips on working with your team and clients to create drama in luxury kitchens and wardrobes. Discerning clients expect singular style in every inch of their homes. The panel's insight offered ideas for real world designs that translate to spaces that must perform brilliantly and look flawless.
Arianne Nardo discussed the hot trends in kitchen and wardrobe design. The panel explored topics such as:
Building the right team for a perfect project
Learning your client's needs and desires through programming meetings
Floor planning layout and adjacencies
Avoiding change orders
Determining style of home and aesthetics of interior
Using programming boards as a road map
Creating detailed inventories as basis for cabinetry planning
Exploring current technology options with client
Advising clients on product selection; the importance of touching, feeling, and seeing products
Presenting to client as a unified design team
Party Food and Fun
In addition to exploring the eggersmann LA showroom and mingling with like-minded luxury designers and architects, the attendees were treated to a live cooking demo and signature cocktails LA's own Chef Petr.
We are sharing some of the highlights of this annual event in pictures below.