coming soon: new luxury walk-in wardrobe in LA showroom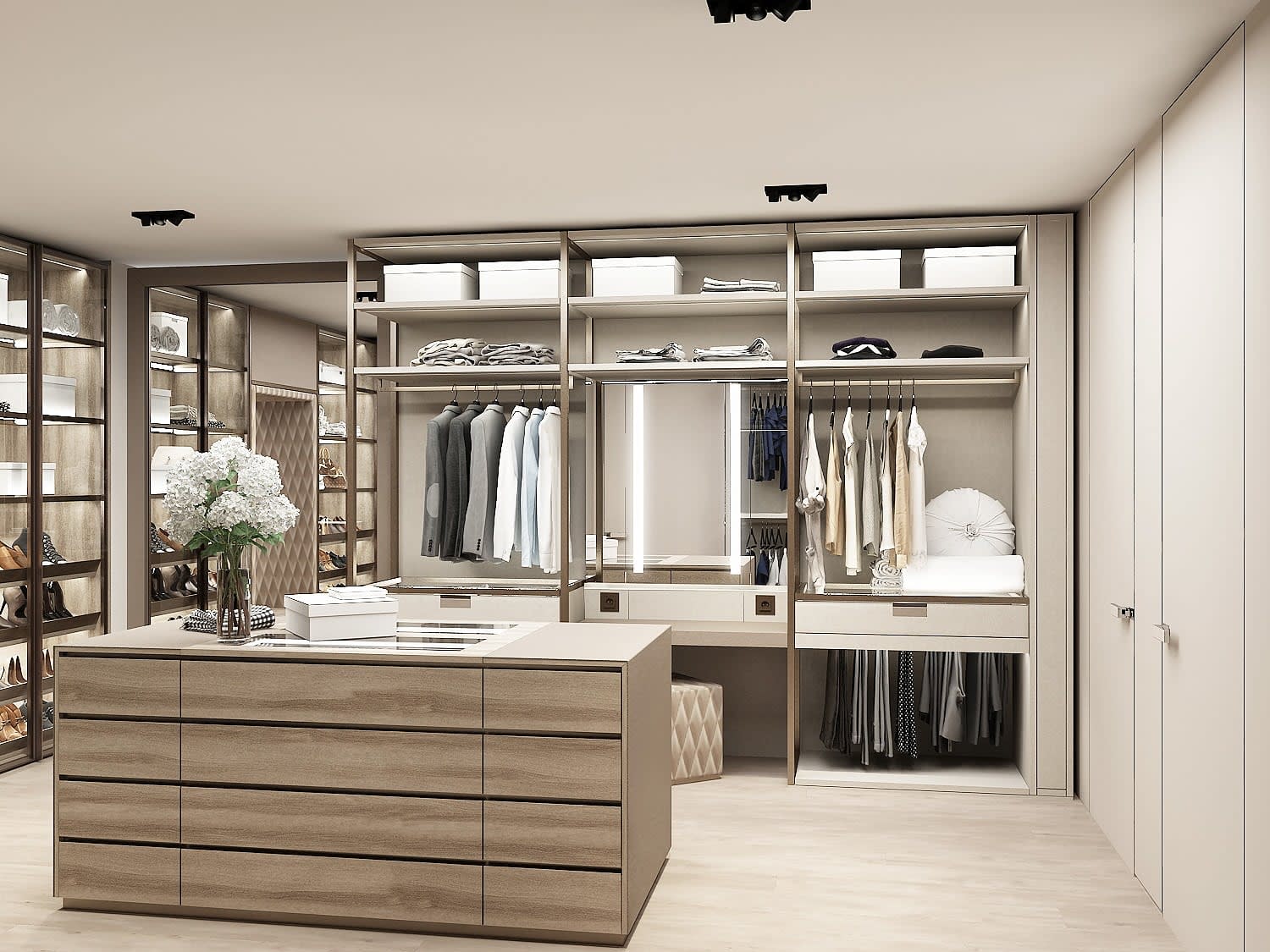 New ideas in luxury wardrobes are coming together to bring you a new eggersmann-designed Schmalenbach walk-in wardrobe display in the Los Angeles showroom.
The new display will take shape around a lighter, softer palette than the previous display featuring some of our new finishes: Décor Linen, Grey-Brown and Décor Elm-Truffle.
Plan your visit for mid-February when the innovative closet will show off a few of our customizable features:
newly introduced option for a frosted sliding glass entry door
new island design option with leather-framed sides
dressing vanity with lighted 3-way mirror
hat-spinner display case
spyglass mirror
velvet-lined jewelry display case
diamond-stitch leather bench nook
and plenty of varied options in hidden and displayed storage for your wardrobe and accessories.
The renderings below give you a sneak peek!