luxury closets to live in…all day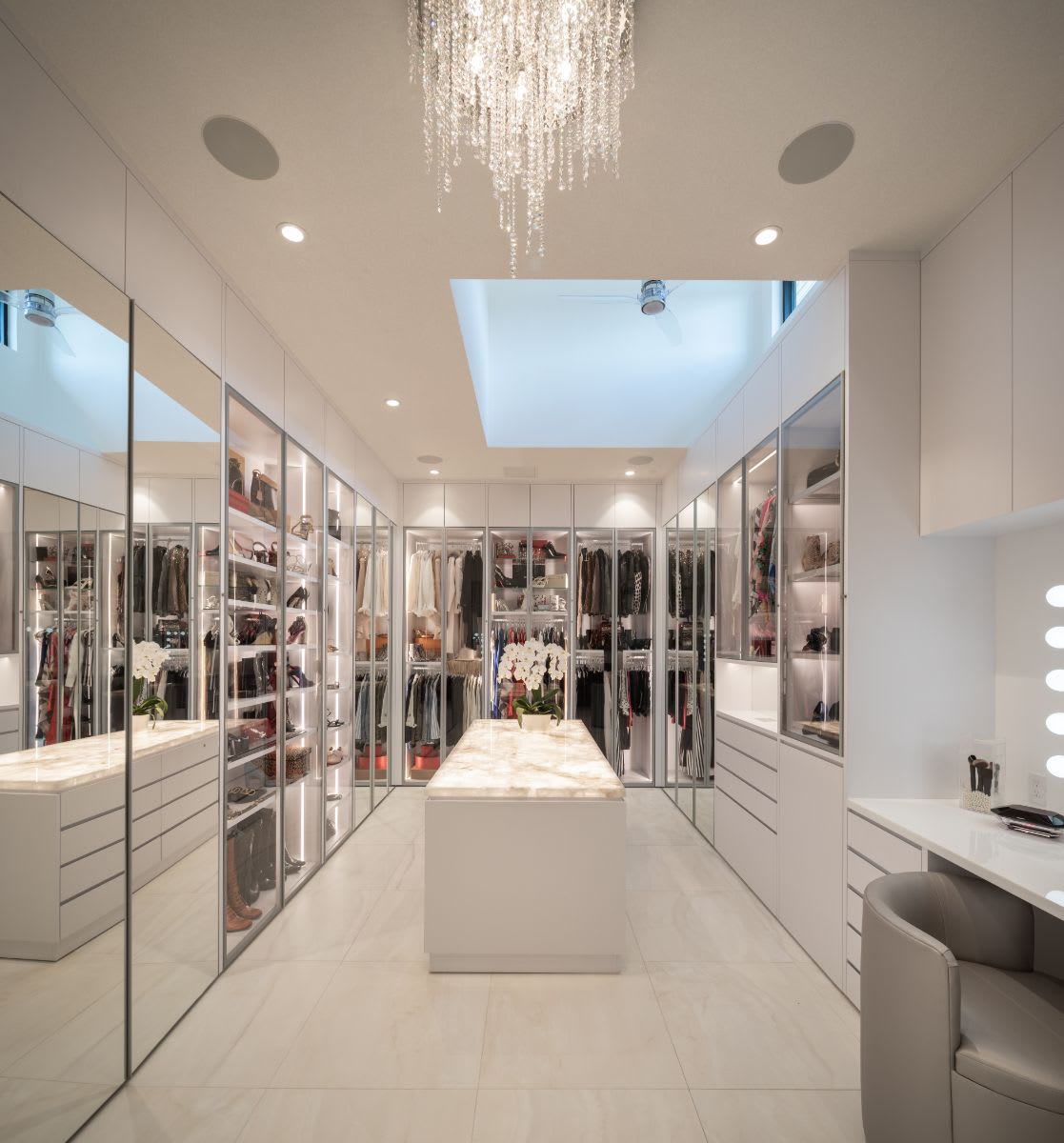 What does a custom luxury closet designed by eggersmann USA have in common with luxe shopping meccas like New York's 5th Avenue, London's West End, Beverly Hills' Rodeo Drive, Zurich's Bahnhofstrasse, or Tokyo's Ginza?
It is full of things you love. And, actually, a personalized wardrobe designed by eggersmann USA using Schmalenbach's innovative cabinetry and accessories is the perfect place to display your finds from these global high streets.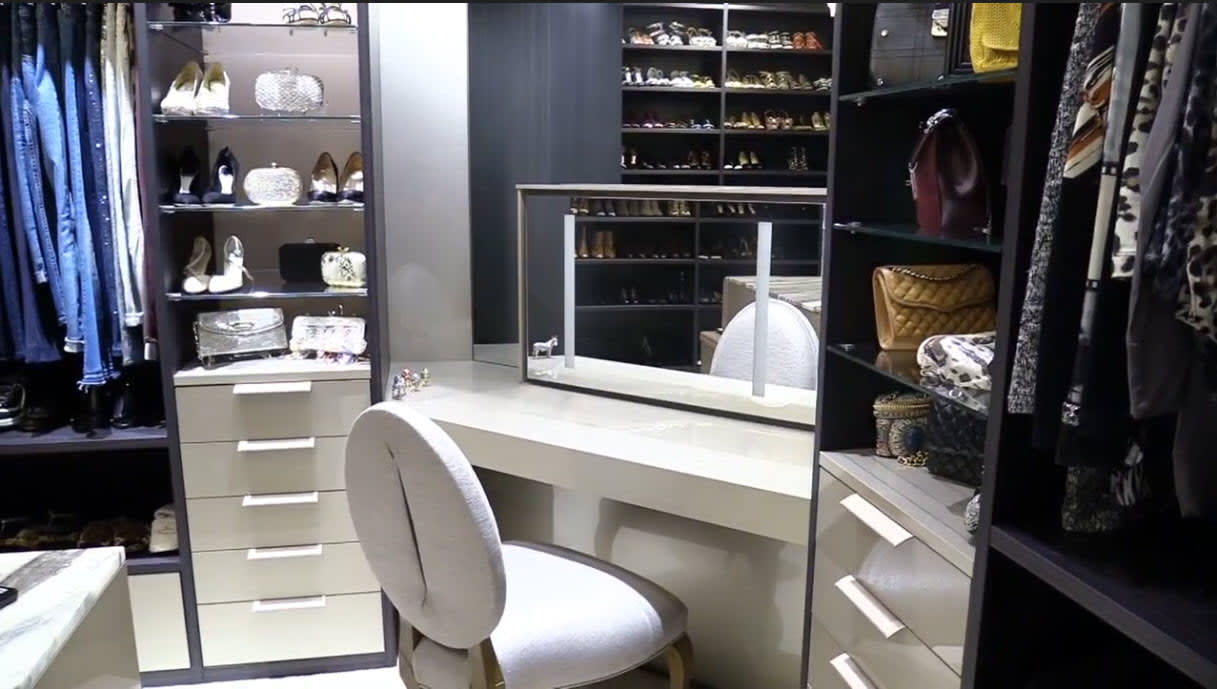 No matter your passion: shoes, sunglasses, purses, pearls, watches, socks, or leather skirts, your custom walk-in closet can store, protect, and show off your favorite collections and haute couture.
Losing your favorite cashmere socks in the back of a drawer or finding your lucky tie crumpled on the floor will never happen in our diverse collection of organizers for fashion accessories. Here are a few ideas.
Our clients cannot get enough hidden features. They are not only intriguing, but very sensible, often saving space as well as hiding unsightly things like laundry hampers and plug outlets. Plus, sometimes hiding things keeps others from finding them…we love our hidden safes! We hope you will visit a showroom to see more as there are way too many cool ideas to share here.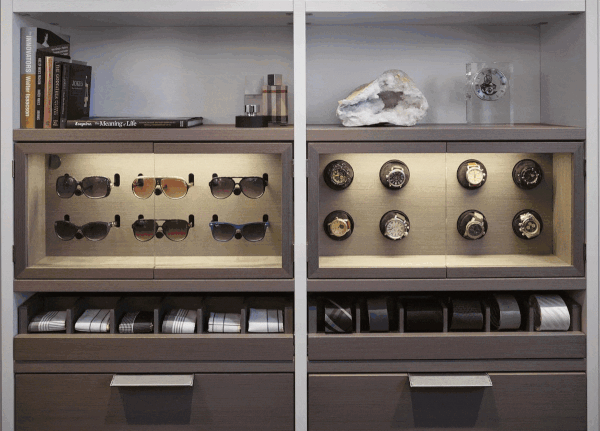 You may have trouble getting to your job or party on time because with comfortably bespoke benches, chaises, banquettes, and other seating options, you may never get up!
display your favorite things
What's your shopping kryptonite? Shoes? Purses? Ties? Watches? Sunglasses? Jewelry? Evening Gowns? Hats? No matter what makes your eyes gleam and your smile widen, our designers can create the perfect showcase to protect and display them. Your closet will feel like your favorite boutique.
Having a place for every item makes getting dressed a pleasure. Even small closets can benefit from our specialty closet accessories such as our drop-down hanging storage that enables you to utilize vertical space that is challenging to reach otherwise.
have it your way
The most luxurious feature eggersmann offers in designing your closet is making it 100% you. With our expansive wood veneers, décor laminates, custom lacquers, opulent fabrics, eco leather, and more, your closet will reflect your personality, tastes, and all the things you love. Let us design your dream closet.
"*" indicates required fields