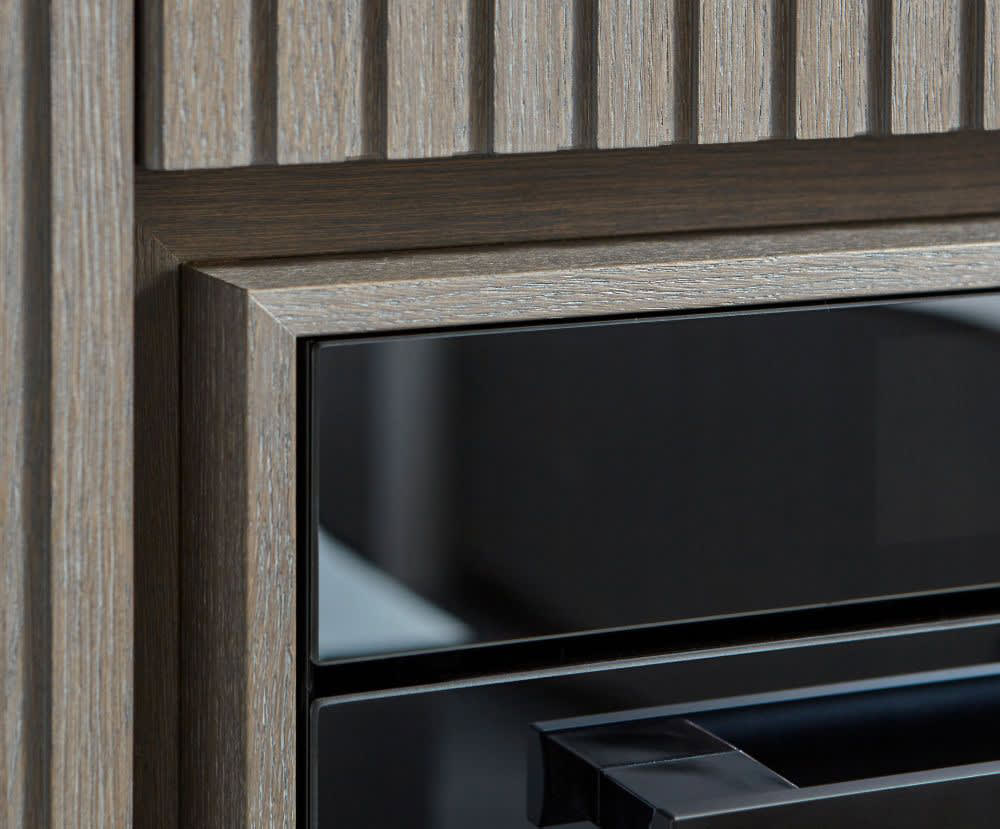 eggersmann reimagines Lausanne, a linear crafted design
eggersmann launches a new range of wood veneer doors called Lausanne. Lausanne is a modern-day rendition of a hallmark dentil feature notable for its prevalence in the Greek revival, renaissance, and neoclassic periods.  The unique slatted and grooved design is fully customizable down to the millimeter and available in a natural sand oak and a silver oiled oak finish.
Sand oak and silver oiled oak are also available in a smooth, flat finish from our Vancouver range which makes the Lausanne a perfect texture feature used in combination.  eggersmann encourages creativity with the application as the style can be implemented vertically or horizontally for a bespoke, curated design.
Lausanne is 21mm at its thickest point and has a recess groove depth of 3mm. The groove width is static at a 10.3mm width and the front strips vary from 18-20mm based on design.  This door range should be used with our E-sign handle-less system.
The innovation and design flexibility offered with Lausanne introduces a new profile that has already become a classic. The reminiscent channeled and grooved pattern of old has now become a warm and comforting focal point in the modern home.
have a question? want to talk with our team?
Call your closest eggersmann showroom or complete the form below to learn about our newest products and innovations as they roll out.
"*" indicates required fields