eggersmann kitchen & media room in TX Showhouse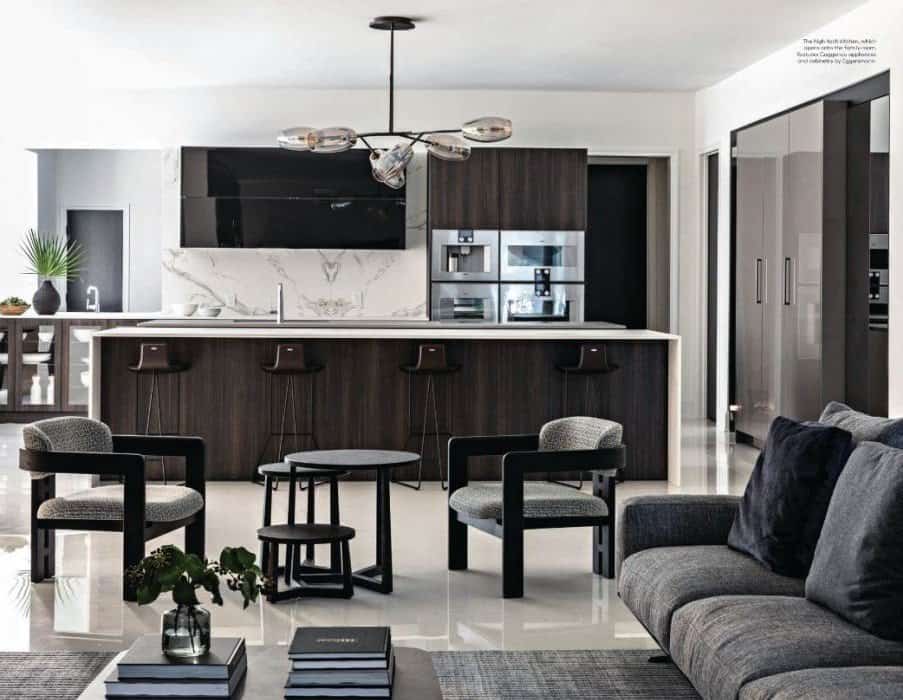 This Modern Luxury Interiors Texas Showhouse was an event to remember and a home designed to welcome family and guests for decades to come. The timeless design of the Houston manse was reworked with most of the opulent columns and moldings left intact. Then modern conveniences and design were built in.
Interior designer, Nina Magon, asked eggersmann to provide the ultra-modern kitchen and media room. We were thrilled to be a part of this timeless design project and the event that benefited local charities. Read full Texas Showhouse article below or on page 84 of the April issue.
Modern Luxury Interiors Texas April 2019 Issue
Visit an eggersmann showroom near you to experience our more of our timeless modern designs in kitchens and home living solutions.