It's a Lifestyle Organizing & Design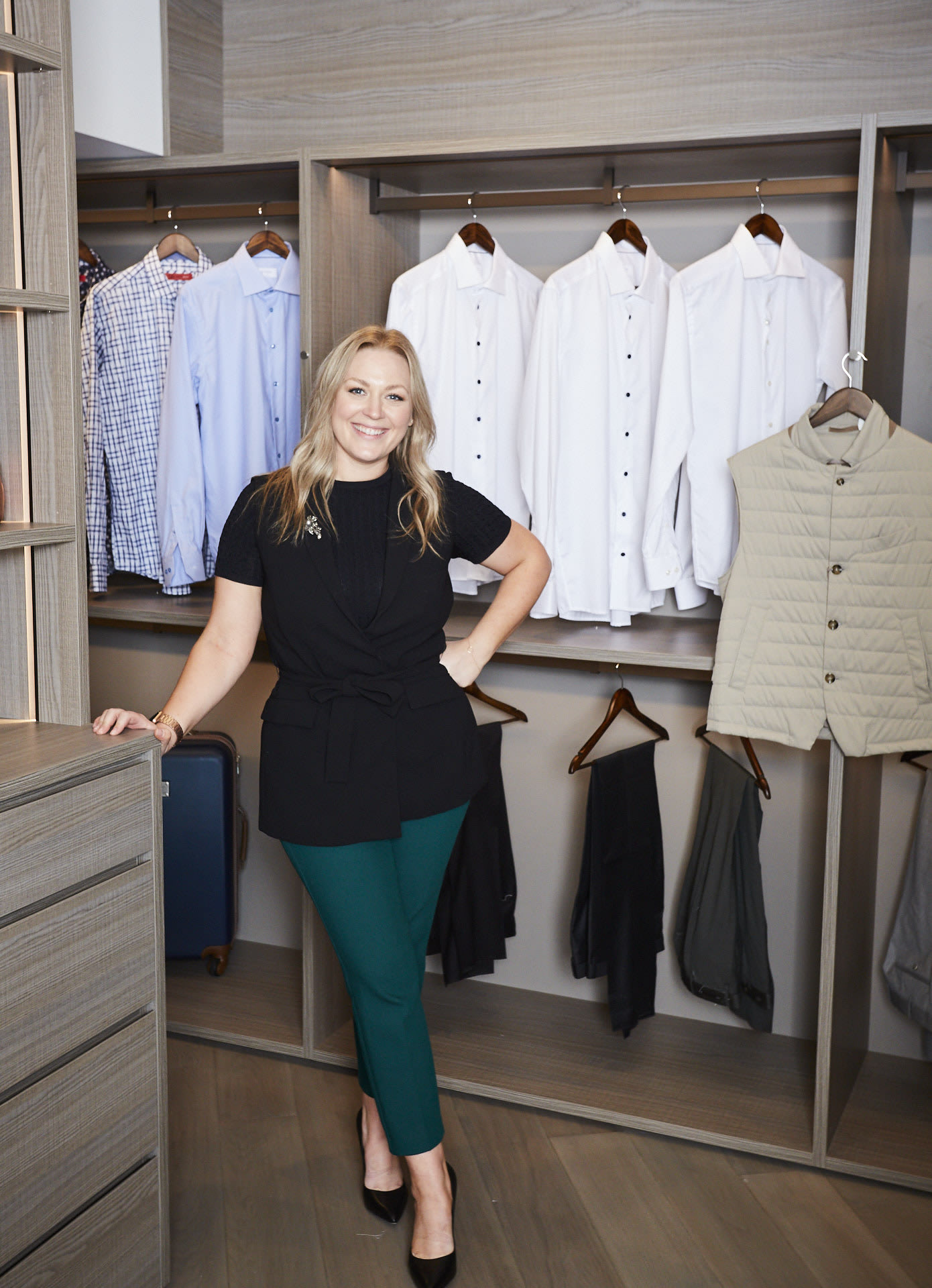 Organization and making your life easier never go out of style. We are thrilled to have lifestyle organizer, Emma J. Carter, of It's a Lifestyle Organizing & Design join us to share her insight on bringing your style with luxury design into your closet.
Years working in various roles including COO at a major concert booking agency, Emma began utilizing her experience organizing musicians' lives on the road to bring stylish organization to everyone's home. Emma has worked with top celebrities, CEOs, stylists, and savvy homeowners in the US and Canada.
She customizes each space of homes and businesses to match the owner or user of the space. Being an organization expert for over 14 years, Emma's passion stems from solving problems in client's lives beginning with meeting their personal goals within their living space. She consults in-person on spaces in Los Angeles, Orange County, Palm Springs, and New York, as well as Vancouver and Victoria areas of Canada.  Emma also offers innovative virtual organizing sessions for those outside these service areas.
Emma is passionate about her craft and it shows as she was recently selected by her peers in the organizing industry to serve on the Board of Directors as their Vice President for Los Angeles Chapter of NAPO (National Association of Productivity & Organizing).
eggersmann sits down with Emma Carter
eggersmann: Hi, Emma. Thanks for joining us! With the pandemic came changes in how we use our homes as well as the amount of time we spend in our homes on a daily basis. So, organizing and setting the mood in every room have never been more important.  How did you get into professional organizing?
Emma: Thank you so much for asking me to do this! I've always been an organized person. I grew up around organization, design, and job sites. My family has had a general construction business in Canada for over 45 years. I love solving problems in spaces and creating sustainable systems. When I realized that this was actually a career, I launched my business "It's A Lifestyle" and haven't looked back. I live for efficiency and functionality! This is what I was meant to do!
eggersmann: How do you incorporate personal style into closets?
Emma: Personal style has so much to do with your lifestyle. Do you travel? Work in a professional office environment? Or are you more casual? Maybe you have a bit of everything? Whatever you do, highlight your favorite pieces in the areas you see the most. For me, what you see when you walk into your closet space, or when the door is left open, this is the area that matters the most. Put your favorite pieces here, so when you walk by, or walk in, your style shines.
eggersmann: What is your number one tip for staying organized in your closet?
Emma: Create zones or sections. Example: Jewelry, Hats, Dress Shirts, Sweats, Dresses, etc. From there, you can get into how you organize those sections, and that always depends on your lifestyle. Bottom line, is it has to function for you. If you need help with this, don't overwhelm yourself, contact a professional. Working with an organizer will make the process go by faster and they will help create systems just for you. This is why I started offering Virtual Services. I can come up with a customized system for a client without even being there, but with the same organizer/client support you need. It's really a terrific service to get you organized and to stay organized in your home!
eggersmann: We were very honored and excited to have you accessorize the new wardrobe display in our eggersmann LA showroom. Walk us through your inspiration and choices.
Emma: I'm so thrilled you asked me to be a part of this project!  The beautiful design speaks for itself. It's such a gorgeous closet space. My goal was to make sure I showed off the display, all of its functions, options and finishes, that when the potential client walks into the space, they can actually see the different features you have to offer. In other words, I didn't want to over stuff the display, but still make it feel livable so people can envision their own clothing and items in the space.
eggersmann: Do you have a favorite feature from the new wardrobe display in our LA showroom?
Emma: I don't think I can choose just one! I really loved the hat display. The fact it keeps the shape of the headwear and, also, rotates for easy viewing is brilliant.  It would be a perfect space saver for any closet corner!
I also can't help but mention the hidden safe, fine jewelry case, and watch display. How neat would that be for housing all of your favorite collectors' handbags and family heirlooms? The options for all of your new closet features are endless!
explore our new wardrobe below!
newly introduced option for a frosted sliding glass entry door
new island design option with leather-framed sides
dressing vanity with lighted 3-way mirror
hat-spinner display case
spyglass mirror
velvet-lined jewelry display case
diamond-stitch leather bench nook
and plenty of varied options in hidden and displayed storage for your wardrobe and accessories.
Be the First to Know!
Get occasional (less than once a month) news in your inbox about eggersmann innovations, new finishes, projects, and more. Or choose to have a designer contact you. Just complete the form below.