eggersmann Laguna Grand Opening Celebration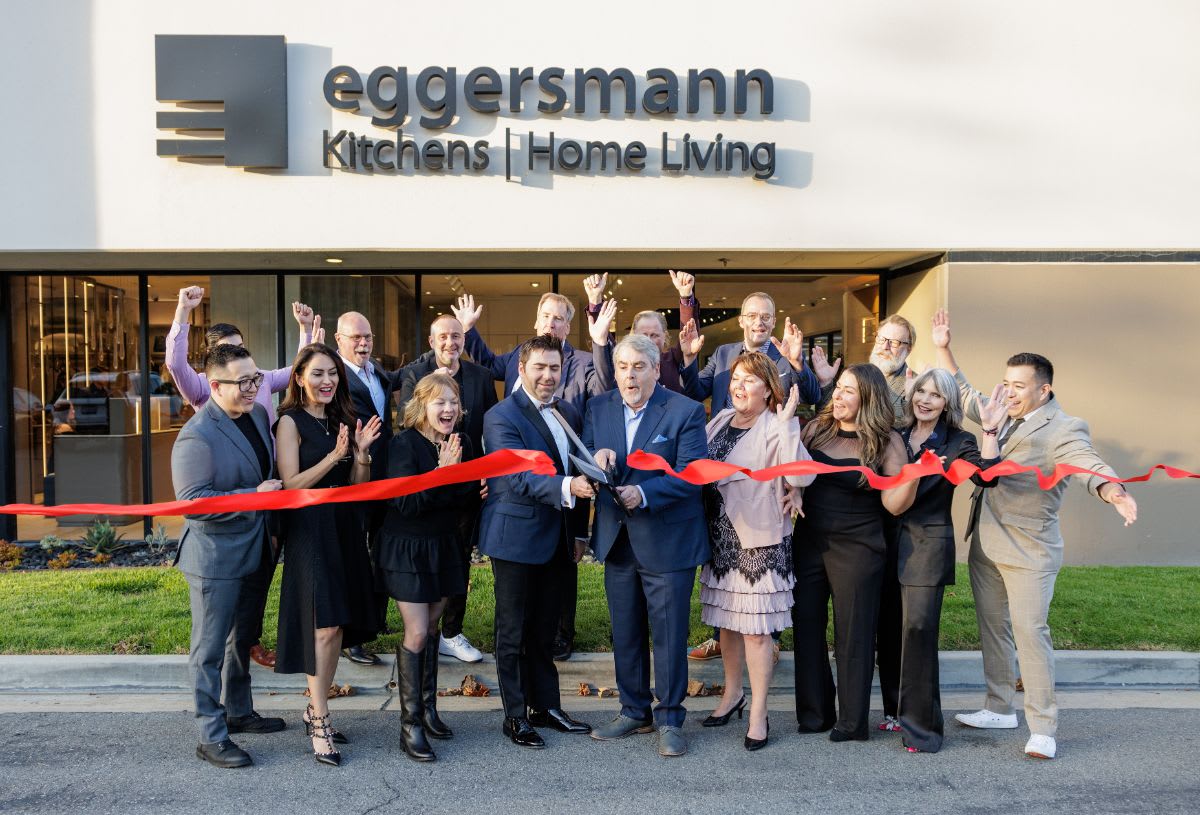 On October 26, 2023, eggersmann USA marked the grand opening of its newest showroom in the Laguna Design Center, Laguna Niguel, California. The evening commenced with a ribbon-cutting ceremony led by eggersmann USA CEO Michael Soltoff, accompanied by global supporters.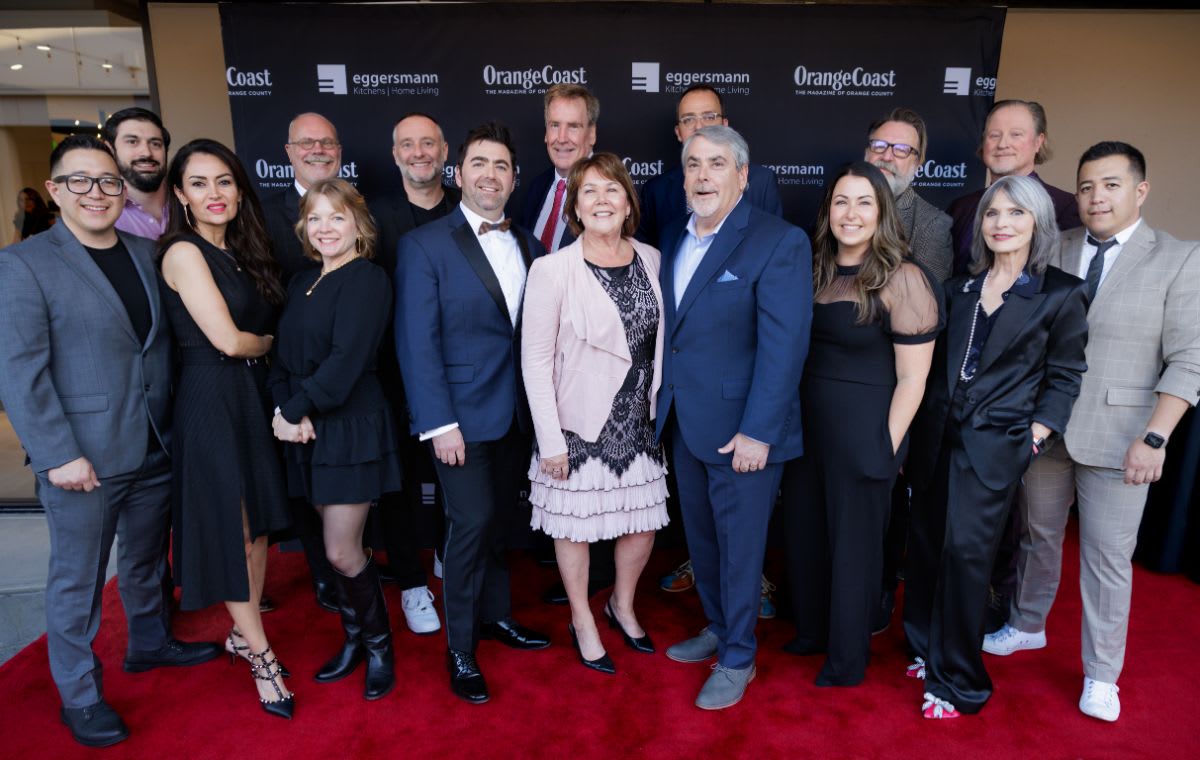 From left to right: Noboru Martinez, Guy Uberti, Anne Zamani, Harold Skulte, Leslie Hodge, Michael Brinkjost (eggersmann Gmbh), Evan Soltoff (VP of Operations), John Bichan, Sandra Soltoff (CFO), Karsten Schmalenbach (Schmalenbach Design GmbH), Michael Soltoff (CEO), Dana McManus (Marketing Director), Derek Cornett, Leon Lemmen, Kelly Lafosse, and Katsumi Martinez.
Grand Opening Celebration Hosts & VIPs
The Orange Coast (OC) team, including Christopher Gialanella, President/Publisher of Engine Vision Media, were outstanding partners in introducing our new showroom and luxury design brands to the Orange County community with style. We're grateful for the support of ASID Orange County and AIA Orange County members who joined our celebration.
Thanks to the entire OC team for their involvement from concept to planning to an amazing party. Our eggersmann team feels warmly embraced by the new design community.
The Chefs
Of course, the real stars of the event were the chefs and their devoted teams. Party guests were treated to an incredible array of culinary delights.
Born in India, Chef Shachi blends her native home's flavors and textures with her new southern Californian home's bounty of fresh, sustainable produce to create sensational interpretations of Indian street food, tandoori, and curries. Ingredients from local, organic farmers and growers combine with the spices and textures of Indian food to keep you coming back for more.
Restaurant: ADYA  | Charity: MaxLove Project | Served: Smoked Eggplant in Phyllo Shells & Kofta with Masala Sauce
Chef Jon Berone
Chef Jon was born into Italian chefdom. His father worked in the family restaurant in Milan, Italy, from his earliest memories then emigrated to southern California to establish himself as a discerning Italian chef. Jon has created his own flair within his talented family showing creativity using classic family recipes.
Restaurant: Bar One by Il Barone | Charity: Festival of Children Foundation | Served: Wild Boar Ragu with Fresh Pasta & Insalata di Mare (Italian seafood salad)
Chef Ernie Alvarado
Chef Ernie has learned from great chefs in southern California, but he attributes his love of food and success to the first person he knew for inventing incredible food in the kitchen, his mom. Teaming up with owner/restauranteur, Javier Cuadra, at URBANA is his latest culinary endeavor bringing his own twist to Mexican street food. In addition to the restaurant's regular menu, Chef Ernie enjoys exploring local markets to find the freshest, most colorful ingredients to create specials that are original yet embody the soul of real food from Michoacán, Mexico.
Restaurant: URBANA Anaheim Mexican Gastronomy | Charity: Legacy of Aloha Foundation | Served: Carnitas Tacos & Red Snapper Ceviche
Sweet Treats
Guests indulged an array of mouth watering Small Batch Doughnuts and meticulously crafted cocktails. As a special token of appreciation, each guest received a custom eggersmann picnic blanket to take home.
Karsten Schmalenbach, owner of Schmalenbach Designs GmbH, our esteemed partner of our wardrobe and home furniture, has honored eggersmann USA with the prestigious Premium Partner award in recognition of our dedication to excellence.
Let's Design Your Dream Home
"*" indicates required fields