eggersmann germany's outstanding renovation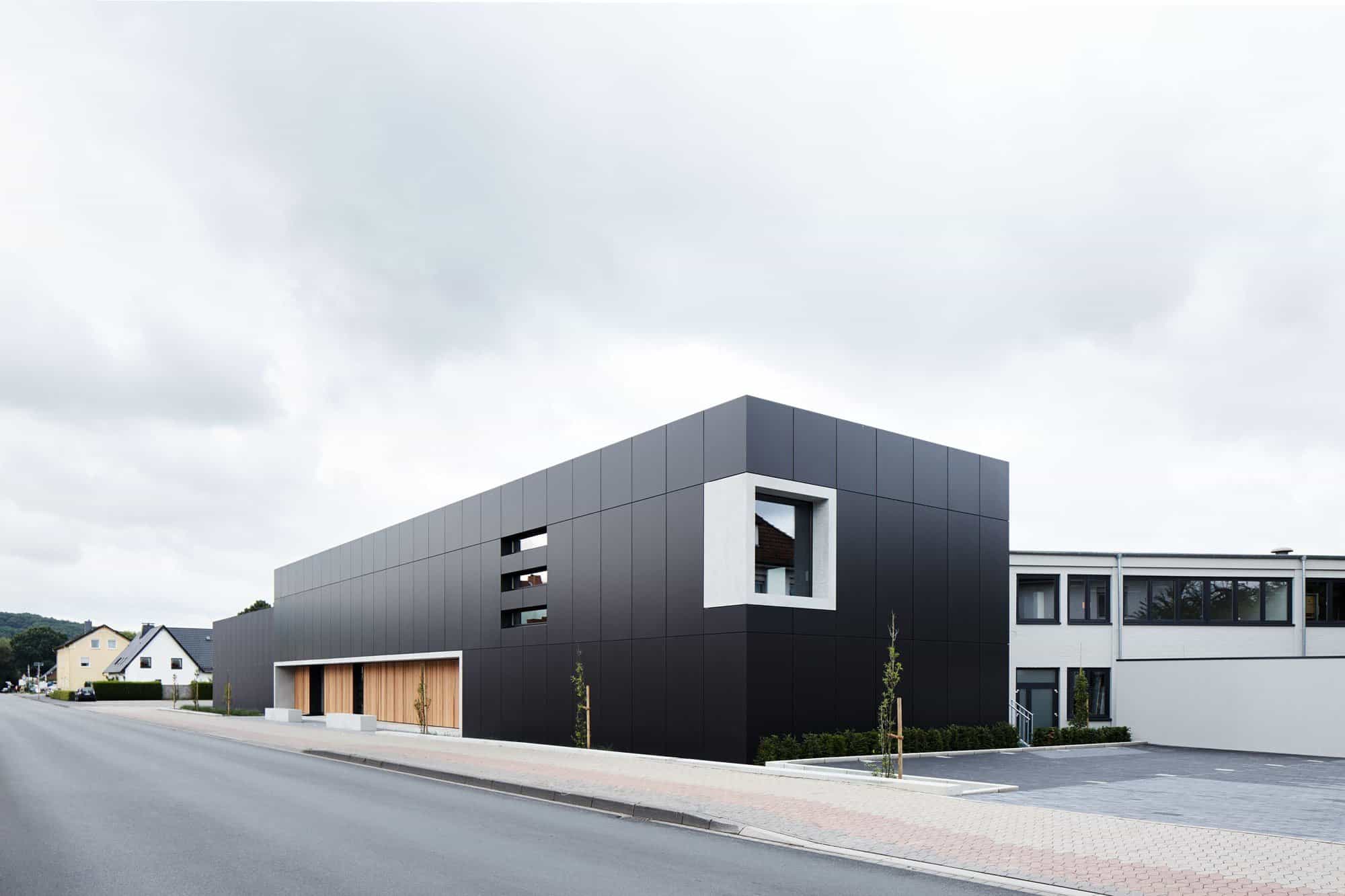 As eggersmann continues to grow worldwide, a new showroom was necessary to keep up with production demands and show the latest products and finishes. After 18 months of construction, the building now houses several new displays and a training facility. The minimalist design chosen by the architects BKS with offices in Lübbecke and Hamburg, reflects the eggersmann design approach. The black anodized aluminum of the facade offers an elegant contrast to the light-colored concrete elements and the warm cedar wood. In the interior of the showroom, you will only see 90 degree right angles except for the entry way where there is a black curved wall.
With an investment of 2 million euros, the new exhibition space is a milestone in the 108-year old company history and emphasizes the development of the company over the years to becoming one of the leading brands in the high-end kitchen systems.