eggersmann featured in nyc's metropolis magazine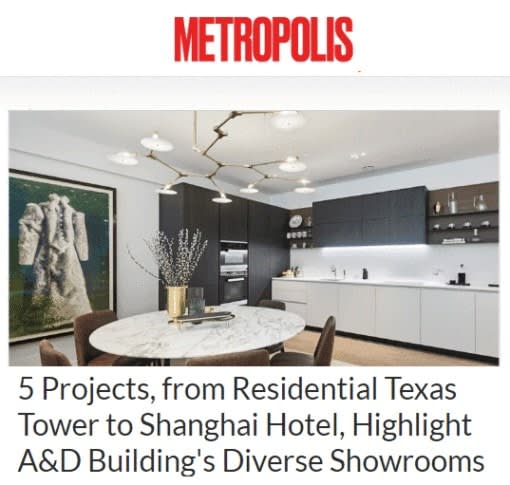 eggersmann is thrilled to be at the top of NYC's Metropolis magazine's mentions of showroom located in the Architects & Designers Building.
The Metropolis article covers the Houston's premier residential tower project, Arabella, in which Randall Davis Company selected eggersmann to provide its custom high-end gourmet kitchens. If you are not familiar with this project that includes eggersmann kitchens, check it out.
The tower rivals luxury tower living of NYC and other world cities. The high-rise homes feature unparalleled amenities (think private wine cellar, valet parking, 24-hour concierge, and rooftop pool). Plus its proximity to River Oaks restaurants, nightlife and shopping as well as convenient access to 610 and Memorial Park make it a must-see.
Click here to view the Metropolis article. [Sorry, article removed from metropolis magazine.]
Arabella Videos
See more in-depth about Arabella and the eggersmann kitchens featured in the apartments.