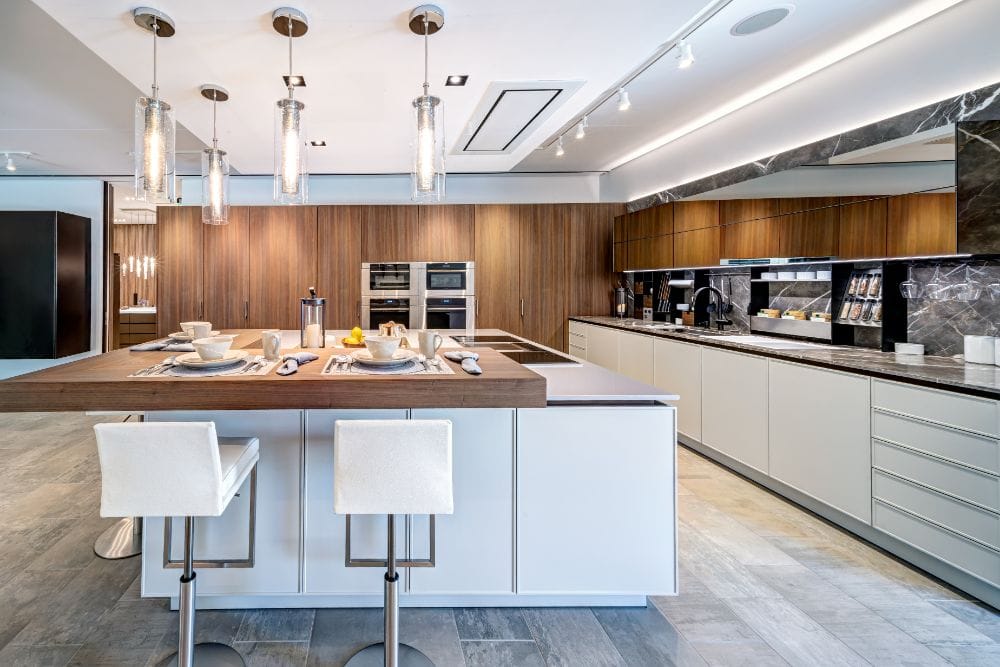 Planning barstools for your space and for your family is more complicated than you might think. Here are some factors that our eggersmann designers came up with to help you plan your barstool space.
bar & tall bar height 
pros
Provides an elevated surface to add visual interest
Perfect buffet for serving party guests
Good for entertaining
cons
Can be a safety issue for families with smaller children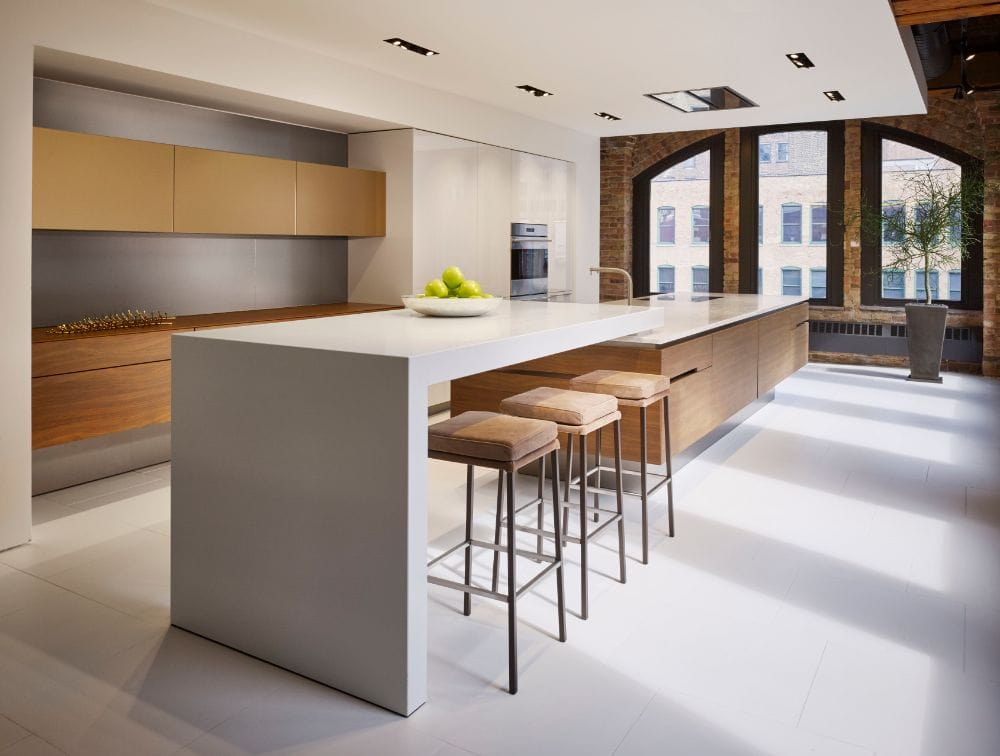 counter height
pros
Expands the kitchen prep area as the entire counter is one level
Perfect for a breakfast nook
Comfortable seated position to stretch your legs
cons
Opens the space so that everything can be seen, including a dirty cooktop or dishes in the sink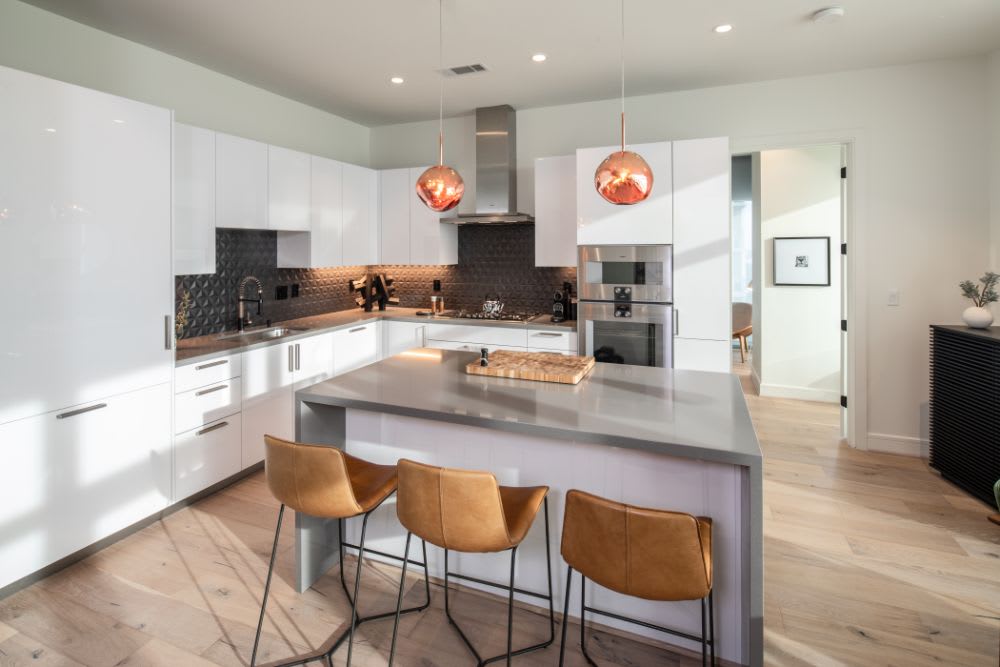 table height
pros
Fits a typical dining chair height
Allows your feet to be firmly planted on the floor
Good for young children
cons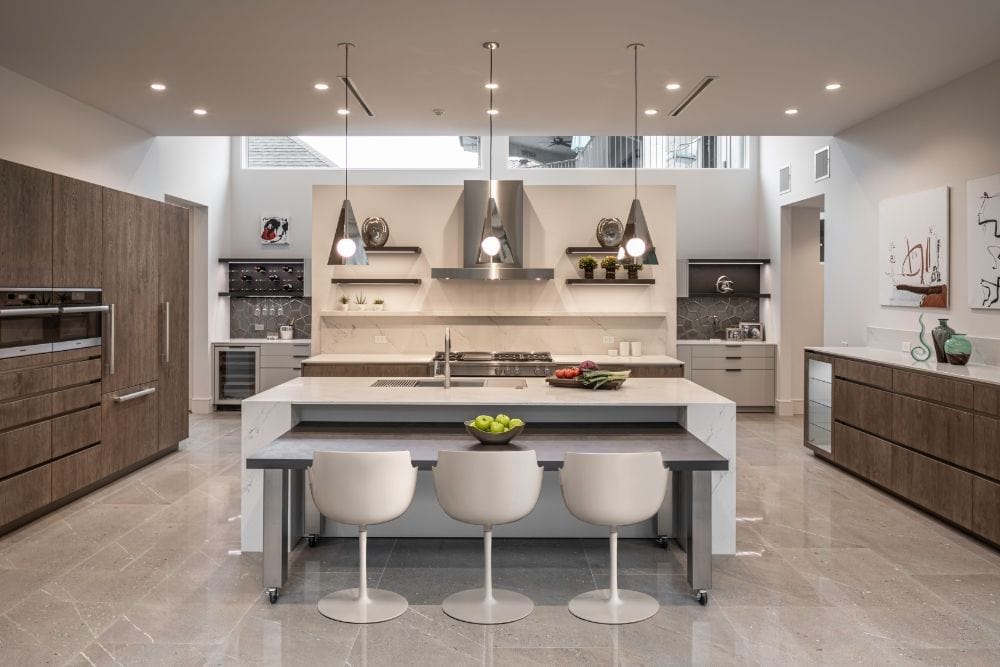 Often, barstool buyers immediately think about the number of people they want to fit into the area, but that decision should be made when building the bar area, not when selecting the stools. Once the size of the bar is established, the key for selecting the barstools is comfort. Elbow room and plenty of space for plates, utensils and glasses are the most important considerations for selecting the number of stools. Allow about 6″ between each stool, up to 12. If you have larger, broad-shouldered family members, give them more space. And if your stools swivel, allow at least 8″, preferably 10″ between.
back, low back or no back
If comfort is your #1 priority or you have children that will be using the space, then a stool with a back and arms is what you need.  This style offers the most support, comfort and safety for children.  You can also add a swivel to the seat for a smooth entry and exit.  Of course, with the added back and arms, you'll need more space to accommodate the larger seat and comfortable spacing between the stools.  For a more modern, minimal aesthetic, a low-back or backless stool is more up your alley.  These smaller framed stools will allow you to have more seating in your space and, if needed, give you the choice to tuck them under the counter.
In addition to you barstool back option, seat size is often overlooked. This is critical for comfort. If the seating area is for dining, consider a larger, more comfortable seat for when sitting down for a long period of time. If the space is more for a bar or entertainment space, then a smaller seat size will work great and give you plenty of space for more stools.
The options are virtually endless which can seem overwhelming. Your designer can be a big help when narrowing down the selections for custom barstools. You will want to consider both design and utility here. If the seating is used daily, especially by children or other messy people in your household, you should opt for a more durable, wipeable surface like wood, metal or vinyl.
Upholstered stools with leather or fabric can make big statements to a room and really pull a space together through color choices and textures.  If this is the design you love, be aware that select materials may require special care or treatments to make them more durable.
If you have a small space, selecting a homogenous color for the entire stool that blends with the base counter color is a good choice so that they visually disappear give a more expansive feel. But, often stools are used as jewelry for a space, especially in a kitchen where expansive countertops and cabinet faces are neutral tones.