Award Winning Chef Chris Shepherd visits eggersmann Houston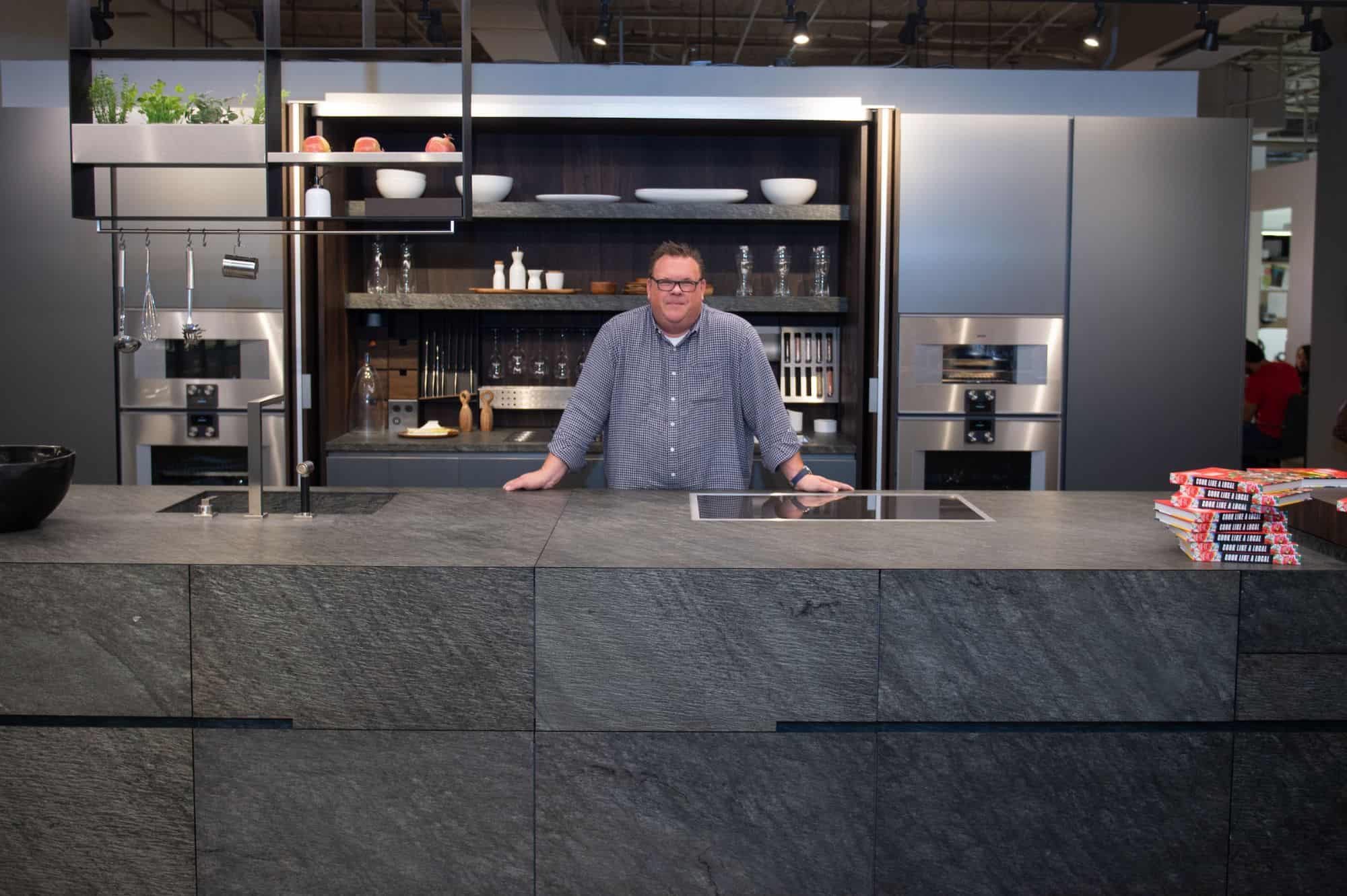 On October 30th, a line of eager guests overflowed through the halls of the Decorative Center of Houston (DCH) waiting to meet and greet the spectacular chef, and now author, Chris Shepherd. Though originally from Oklahoma, Houstonians think of him as their own, though they must share him with the world, especially after earlier this year being named "Chef of the Year" by Robb Report.
After his entertaining keynote speech in the lobby of DCH, the throngs migrated to the eggersmann showroom where he signed copies of his new and first cookbook, "Cook Like a Local: Flavors That Can Change How You Cook and See the World" and thrilled his devotees with handshakes and casual chats.
The Underbelly Hospitality team treated the Shepherd devotees to some of the chef's favorite dishes as they waited their turn to meet Mr. Shepherd and tour the showroom.