Hall Arts Dallas is the most luxurious and exclusive condominium and hotel project seen in the city to date. The gleaming tower boasts 48 customizable residences surrounded by decor and amenities perfectly tailored to the art enthusiast.
As Hall Arts began crafting a model residence for their sales team, destiny led them to 10+3 and Gonzalo Bueno. Gonzalo and the team at 10+3 wasted no time in creating an inspirational masterpiece indistinguishable from the classics featured in the Dallas Arts District. Gonzalo and his team brought years of experience and worldly expertise to the project. Their focus on elegant design principles and passion for reinvention is a clear message and were instrumental in creating the evident synergy with Hall Arts.
10+3 hand-selected many bespoke vendors to produce creative products and designs for the showcase home. Our team at eggersmann USA is fortunate to be the premier wardrobe manufacturer for this unique project. We are honored and humbled to be a part of the team with Gonzalo and 10+3 today as they graciously share with us their inspiration and concept for the collaboration in the interview below.
Photography by Stephen Karlisch 
eggersmann: How did the relationship between Hall Arts and 10+3 develop?
Gonzalo: Hall Arts was first introduced to me by Briggs Freeman. We had previously done a couple model units at One Arts Plaza for Lucy Billingsley and have the experience. We loved Hall Arts project and were very excited to work together with their amazing team.
eggersmann: How do you feel the creation of the building and the surrounding arts district has changed the city?
Gonzalo: I love seeing so many new ways of art expression- it's fascinating to me. What I love the most about Hall Arts is the clean and elegant design of the building that welcomes great furniture and art pieces with breathtaking views of downtown Dallas. Having this sophisticated high-end project happening in our city opens up for more opportunities for people to live in a modern building and another one for us to design in!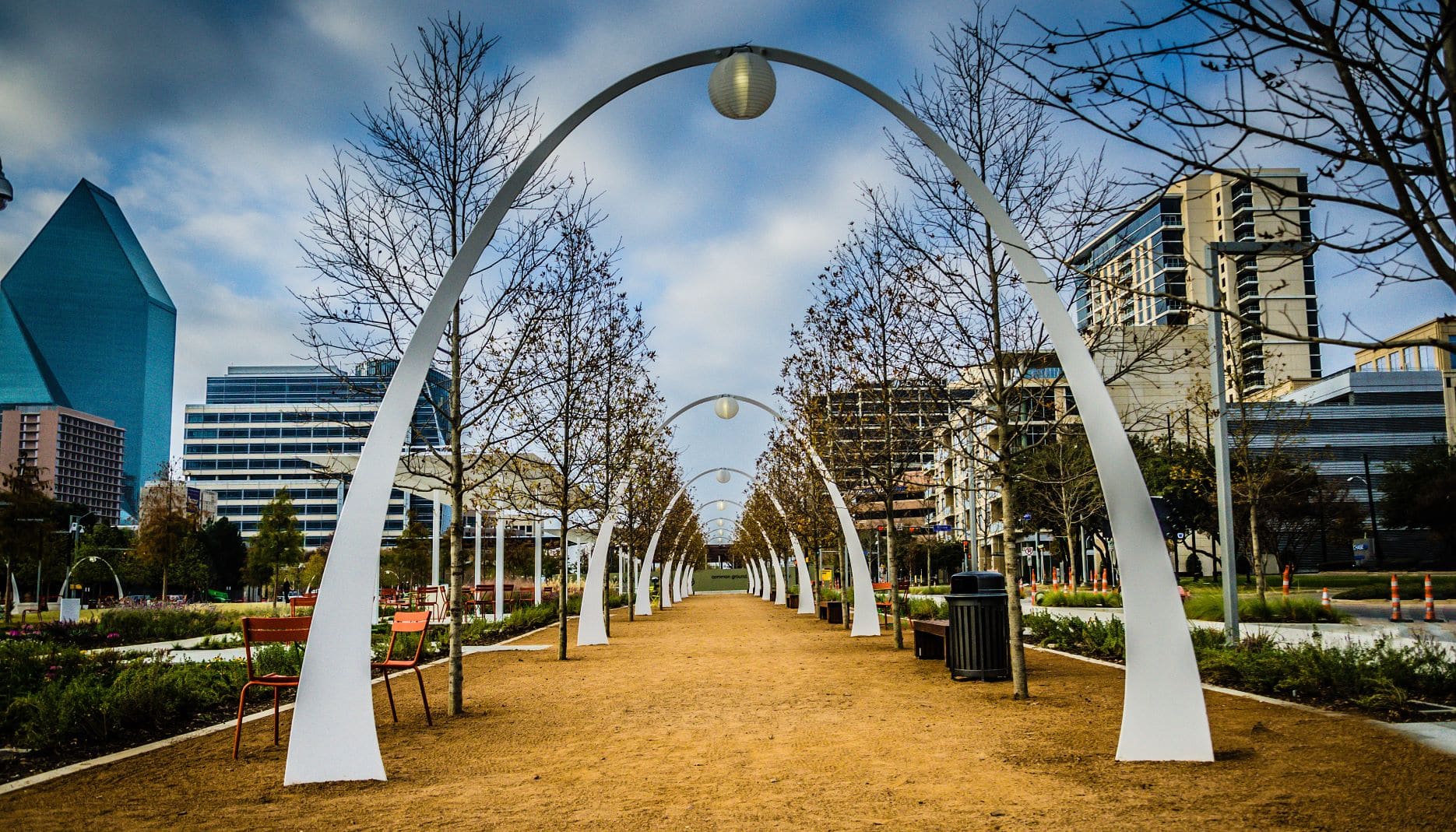 eggersmann: Based on the sales team's need for the model home, were there any specific challenges or implementations for this project?
Gonzalo: We were given a blank canvas, which is always thrilling for us because it really gives us an opportunity to work our magic.
Our intentions were to provide a beautiful and realistic living environment for prospective buyers to experience.  Inspiration for our design aesthetic stemmed from both the breathtaking views of downtown Dallas from the fourteenth floor and the spacious, open floorplan. We saw this as the perfect opportunity to welcome the ultimate entertaining space.   As far as challenges,  this project took off in the midst of the pandemic. It was also a fun challenge to curate the perfect aesthetic from borrowed pieces, since the model unit is only temporary.
eggersmann: How did you go about selecting the furniture, fabrics, and materials for the project?  Was there any guidance or direction from the hall arts team?
Gonzalo: Like I said above, we were very fortunate to be given a blank canvas. We are grateful that Hall Arts knew our aesthetic and wanted us to implement that into a space for their potential buyers. Because of that, we were given creative liberty to really have fun with the design and turn it into an expression of 10+3.
We are very fortunate to have good relationships with many local vendors who were thrilled to collaborate and help us turn this into an extortionary space. I had a few key pieces in mind that I wanted to implement into our design, which served as our inspiration for the remainder of the space.  Our style is clean and contemporary and we stick to a neutral color palate containing a lot of earth tones and metallics. The clean and contemporary architecture of the building was perfect for our art selections.
eggersmann: What was the primary inspiration and intent for the master wardrobe design and accessorizing?  Were there any special features you felt must be included?
Gonzalo: We wanted to show potential clients all of the wonderful options that an eggersmann closet can bring to the design. Lights, cases, leather wood, all the fascinating options that a high end design can bring. The closets are so sophisticated that we wanted to stage a clean and open feeling. We also wanted it gender neutral so potential clients can have a better understanding of all possibilities.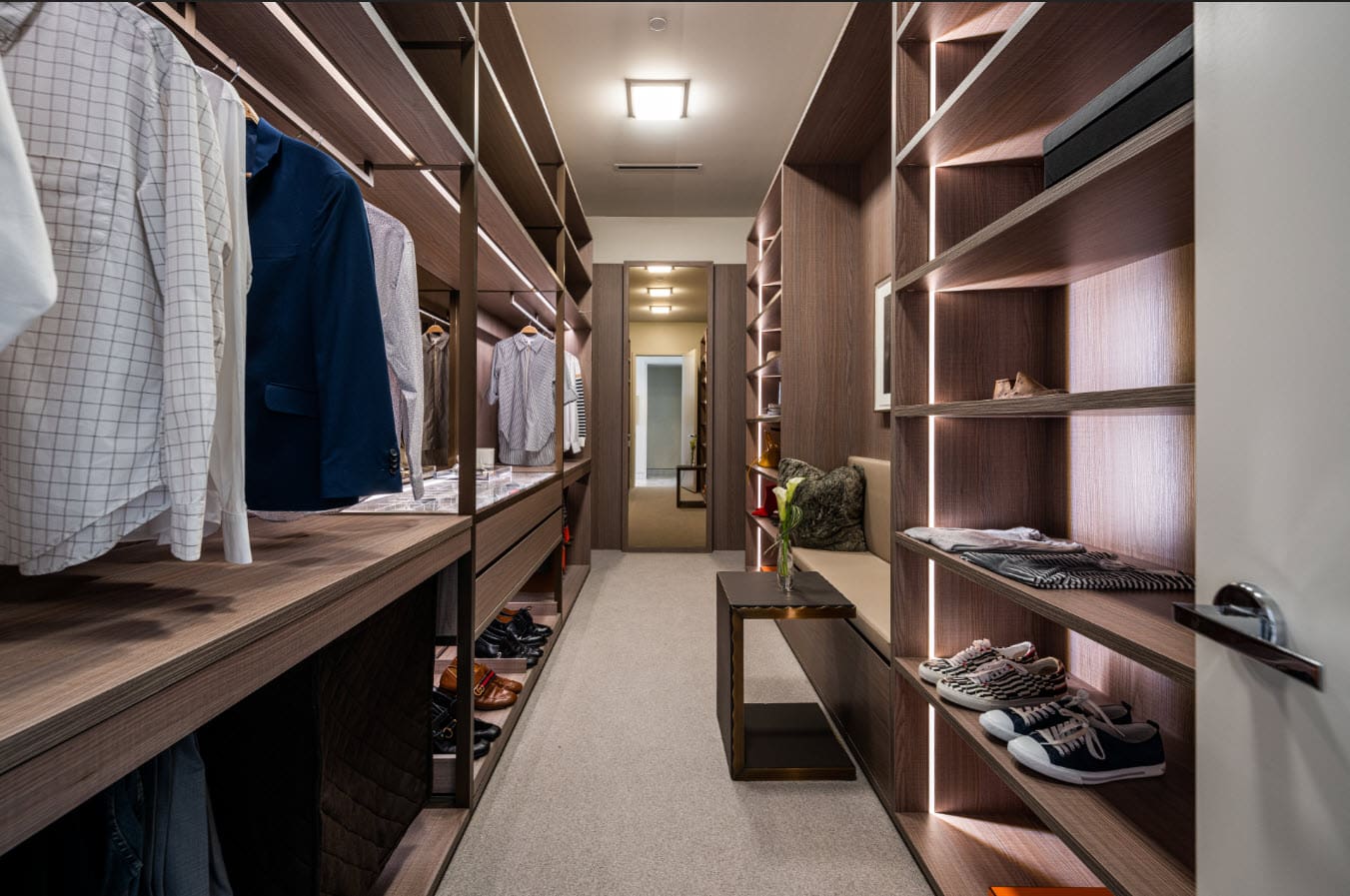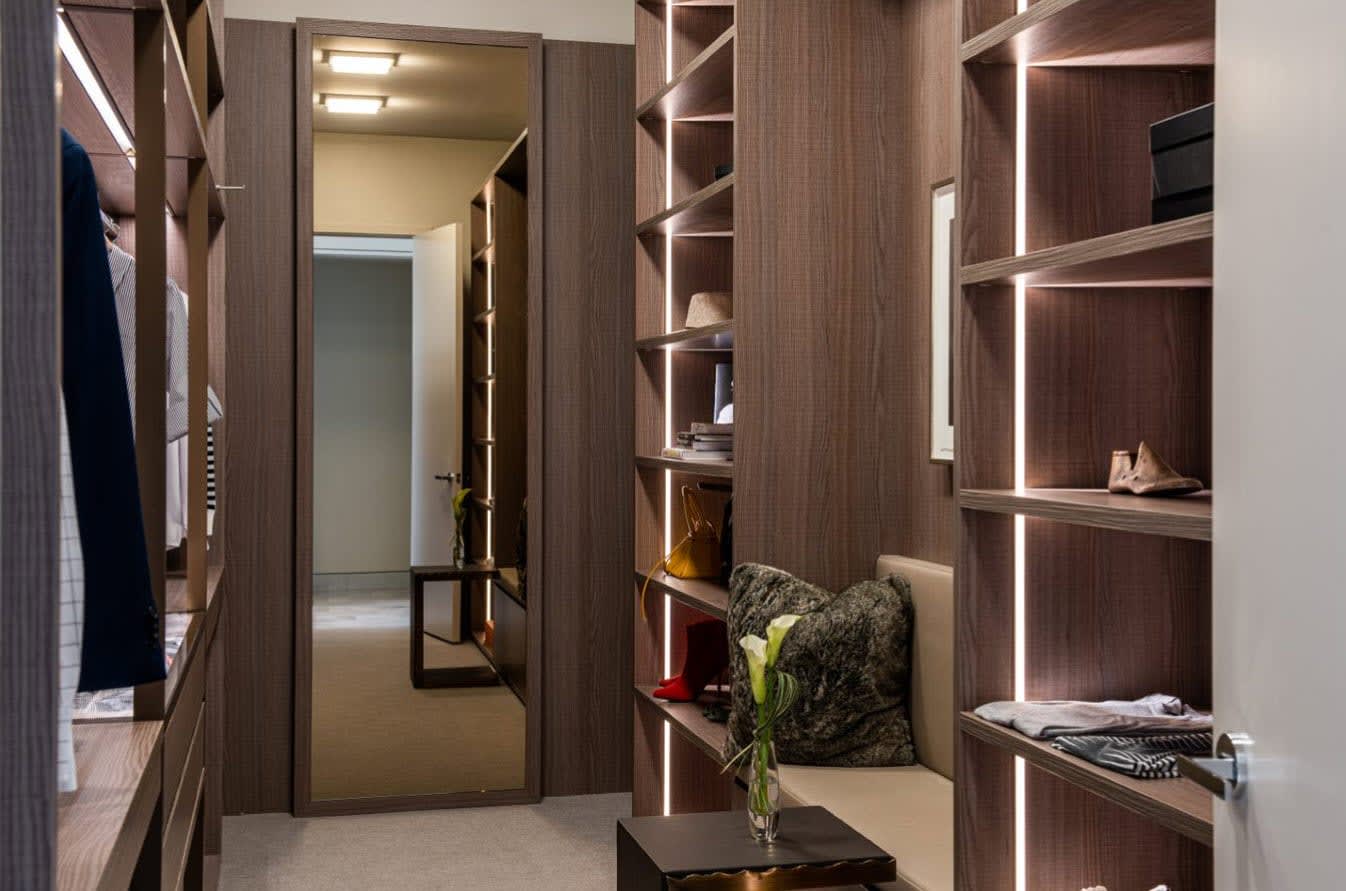 Excited about Hall Arts?
We are! If you are in the Dallas area, we invite you to visit to see all that Hall Arts has to offer including our bespoke wardrobe in the model unit. And, if you are at Hall Arts, the eggersmann Dallas German cabinetry showroom is only 2 miles away. Hope to see you soon!
Be the First to Know!
Get occasional (less than once a month) news in your inbox about eggersmann innovations, new finishes, projects, and more. Or choose to have a designer contact you. Just complete the form below.