We invite you to learn more about creating your dream room with our design, installation, and client support teams by reviewing the information below. If you do not see your question, call or visit the closest eggersmann showroom or submit your question to us.
About eggersmann
How long have you been in business?
Eggersmann, a family owned business, was founded over 100 years ago and continues with the personalized touch and attention to detail.
How long is your warranty?
5 years on parts and 2 years on labor. See our use and care page for additional warranty details.
Project Timeline
How long does it take to design my room(s)?
A small room can be thoroughly and thoughtfully designed in one week. A larger space can take two to three weeks. An entire home can take months. The timeline also depends on how quickly decisions can be made by you or your designer or architect. Textiles, fabrics, hard surfaces as well as function and style are a lot of intermingled decisions. So we recommend you take your time and do not rush the process.
How long does it take to receive my cabinetry from Germany after designs are finalized?
Lead time from order to delivery to your home can vary based on where you live and your material selections. But in the contiguous United States, the manufacture, shipping, and delivery time is 14 to 18 weeks.
How long does it take to install my cabinetry after arrival?
Installation and custom on-site fitting is provided by our experienced, factory-trained technicians who work meticulously to the millimeter precision. Installation and fitting can take one week for a small space and two to three weeks for a larger kitchen, wardrobe, or space.
How long will my kitchen be non-functioning during the renovation?
There are many variables, but your kitchen design professional is the key to ensuring proper planning and communication to minimize the duration of time between demolition and completion of installation. The demolition and construction should be completed about 2 weeks before your scheduled cabinetry delivery date. Starting earlier than than can result in a lot of downtime and not starting soon enough can result in additional logistics of storing your cabinetry order. Also, your kitchen designer can talk with your architect and general contractor to ensure the plans are well-understood and any changes that occur during the construction are communicated to ensure the fewest possible adjustments and repairs during the installation process.
The eggersmann Experience
Will I see drawings of my cabinetry before it is ordered?
Absolutely! This is all part of the eggersmann experience. Every detail is drawn and thoroughly detailed in plans, elevations, and 3D renderings. These drawings become part of the agreement and are reviewed in detail with our design team to ensure the client gets exactly what they expect.
Will 3D renderings be created for us to help us see color combinations to confidently finalize finish selections?
Of course! We can provide basic 3D color renderings for conceptual review if this helps you visualize your choices better. Through our designer retainer process, we can expound on the basic renderings and work with you until the visual presentation matches your desired vision.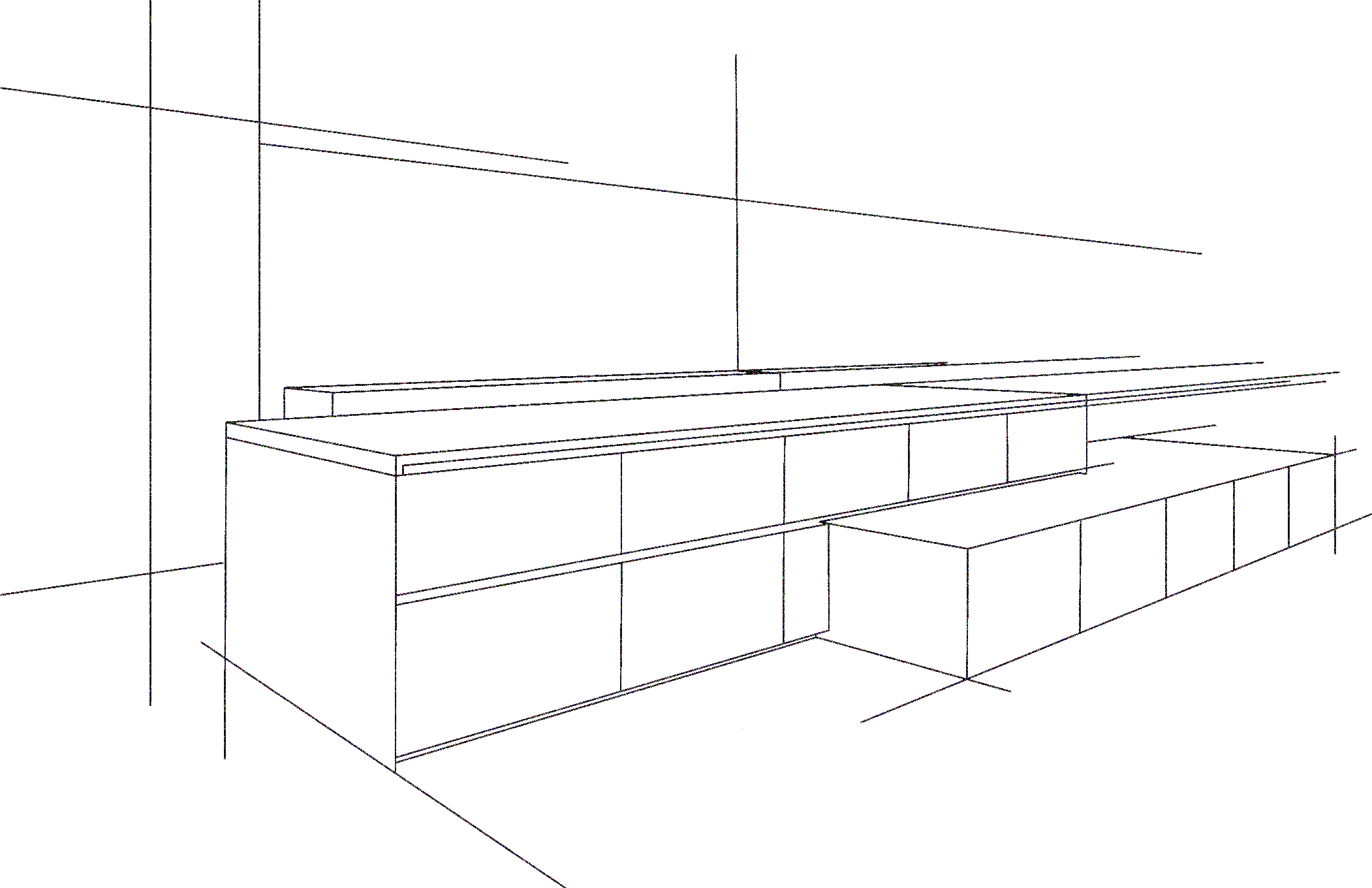 How much is the design retainer?
Our design retainer starts at $10K per room. The actual amount depends on room size, how many rooms are in the project, and anticipated complexity of the designs. The retainer secures a custom design process working with one or more eggersmann designers. The retainer is non-refundable but will be credited back to the final project amount.
What if the site is not ready when the cabinets arrive?
No worries. If your account is in good standing without overdue invoices, we waive the first month of storage in one of our secure warehouses. After the first month, storage starts at $350 per month depending on the size of the project as larger projects require more bays in our warehouse. For your peace of mind, our warehouses are bonded, insured, and climate controlled.
Design
Is a two-tone kitchen trending or single tone?
Either can be stunning and both are always in style. In fact, we frequently use more than 2 colors in larger spaces. We recommend selecting finishes that delight you. We follow a guideline of using a single cabinet finish when the kitchen is small. Doing so, visually makes the space seem more expansive.
Can we use our old appliances?
Definitely, you can. We will need the make and model of the units you are planning on reusing so that we can customize the design of your cabinetry to fit.
Project Cost
How much will my project cost?
Each project is completely unique and designed from scratch. We begin with preliminary renderings to determine the project budget.
Do you have linear footage pricing?
As each project is as unique as the people we design it for, it is not possible to know if the project will be designed with mostly basic cabinetry or make use of more feature-rich cabinets and many of our innovative offerings. But we offer preliminary renderings to determine pricing and can walk you through one of our showrooms to discuss general pricing levels for various kitchens in the showrooms to help you better understand pricing levels.
Do you work with interior designers, architects, or builders? Do you have special trade pricing?
Yes, we will provide an allowance or concession for our most exclusive relationships. Please consult your eggersmann designer.
Submit a Question