Designer Salesperson – Los Angeles, CA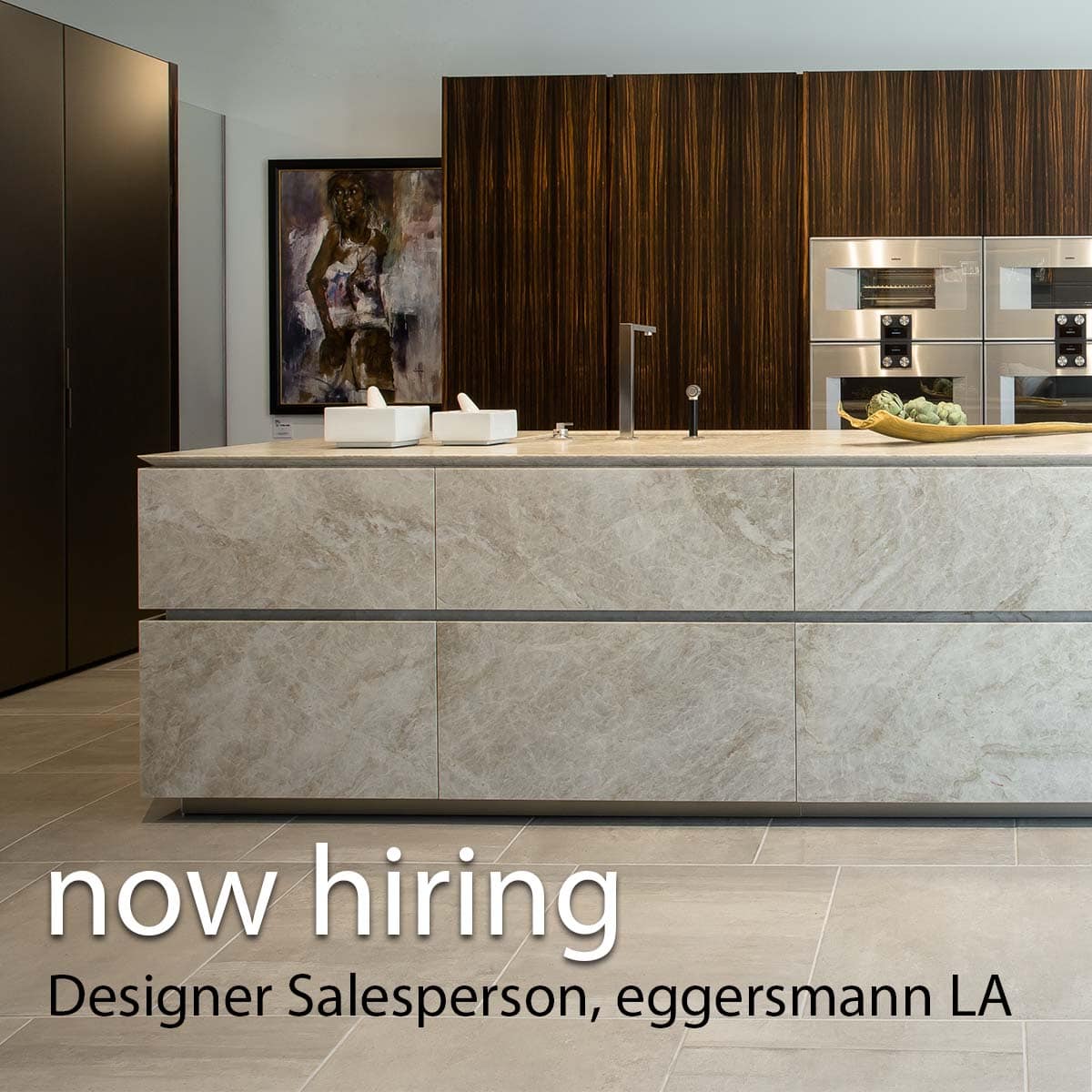 Eggersmann USA (eggersmannusa.com) is offering an excellent opportunity for a highly qualified Kitchen Designer Salesperson with a minimum of 3 years experience in kitchen design and 3 years sales experience. Knowledge of European Cabinetry is essential.
Experienced designers expected to earn $100k+
This position is for eggersmann Los Angeles in the West Hollywood, California.
Applicant must:
possess a very strong work ethic
be an excellent communicator
work well with others as a team player
be proficient in AutoCAD
be able to multitask
a proven track record of sales success
self-motivated and willing to attend professional organization events, gatherings, and interactions
Daily responsibilities will include:
developing sales leads
meeting with clients
preparing designs and proposals
communicating with technical support
communicating with our factory confirmation staff, and installation team
A qualified applicant must have a strong knowledge of technical blueprint drawings, plans, and standardized building techniques along with a working understanding of plumbing, electrical and appliances.
The ideal candidate should have experience from kitchen design sales, kitchen and bath design sales, interior design, or home and remodeling with sales background.
Additional experience as a cabinet designer or from cabinet sales is also a plus.
We offer a competitive salary plus commission, and an excellent benefit package. Applicant must have knowledge of the metric system and be proficient with software such as Word, Excel, and Outlook. Drafting Skills with AutoCAD are a MUST, 2020 or Fusion Design Software experience will be an advantage.
Please do not apply unless you fulfill the requirements and experience.
Job Type: Full-time
Base salary of $60,000 with commissions.
COVID-19 considerations: We are sanitizing throughout the day and sitting/working 6 feet apart. Splash guards or masks are mandatory throughout the showroom and when meeting with clients.
Please submit your resume and cover letter to [email protected] for review.